Global Talent AI Recruiting Platform hireEZ Completes Series B+ Round Funding of $26 Million with Investment from Blue Lake Capital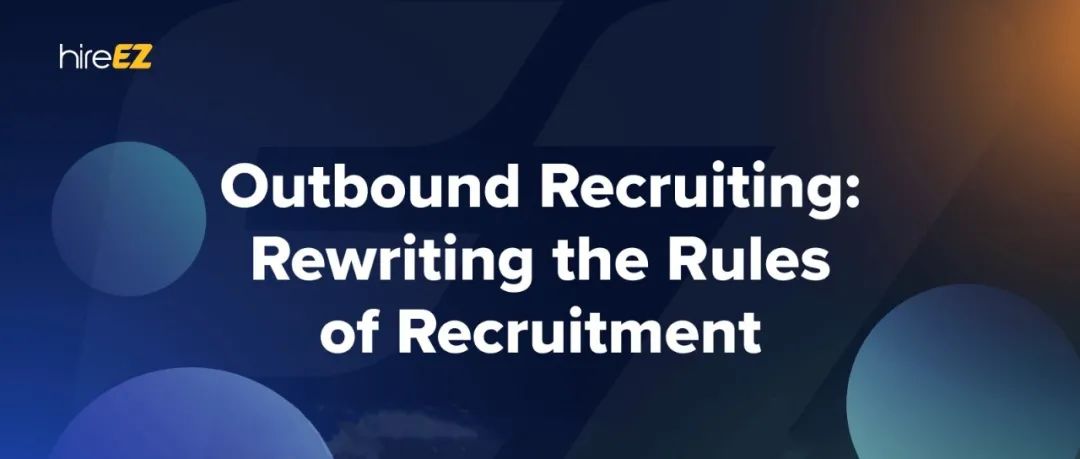 HireEZ, the global AI talent recruitment platform formerly known as Hiretual, recently closed a Series B+ funding of $26 million USD led by US-based Conductive Ventures and followed by Blue Lake Capital, a leading Chinese venture capital fund.
HireEZ was founded in Silicon Valley in 2015. As one of the fastest-growing AI technology companies in Silicon Valley, hireEZ is committed to building the world's largest talent knowledge map and AI recruitment SaaS system. Between its leading technology and products and its incredible 250%+ annual revenue growth, hireEZ was ranked top three in the recruitment automation category by G2 Crowd in 2022.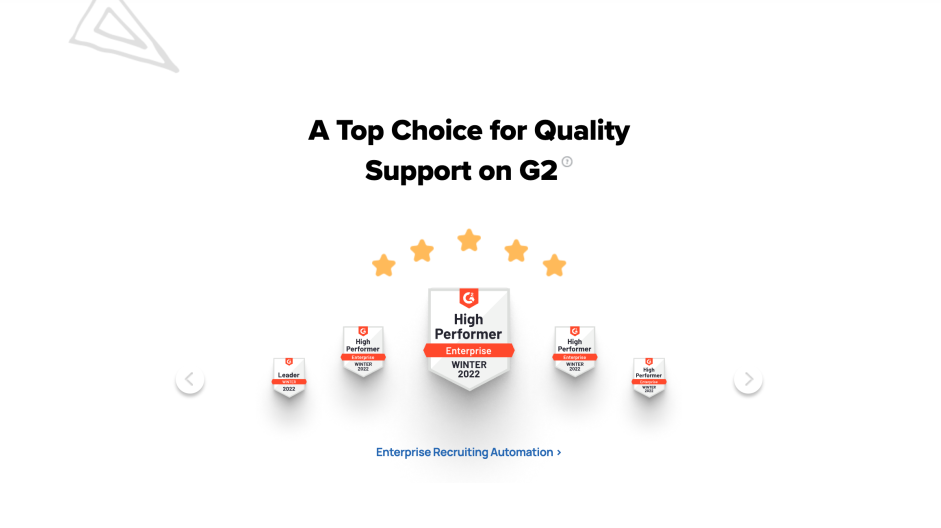 Traditional recruiting solutions are stretched thin in today's tight labor market. According to a study submitted in January 2022 by SIA (Staffing Industry Analysts), the US's top HR consulting firm, more than 71% of companies are facing a talent shortage and plan to increase their recruiting budgets. The high cost of recruiting has led many companies to use SaaS on a large scale to fuel talent acquisition. hireEZ is transforming the existing passive recruitment model with "Outbound Recruiting" which implants AI in each company's HR system and improve the intelligence of recruitment of automated recruitment. The term "outbound recruiting" is derived from "outbound marketing," which has been popular since around the turn of the millennium. For hireEZ users, the average time to find the right candidate has been reduced by 50%, while acquiring 5x more suitable candidates.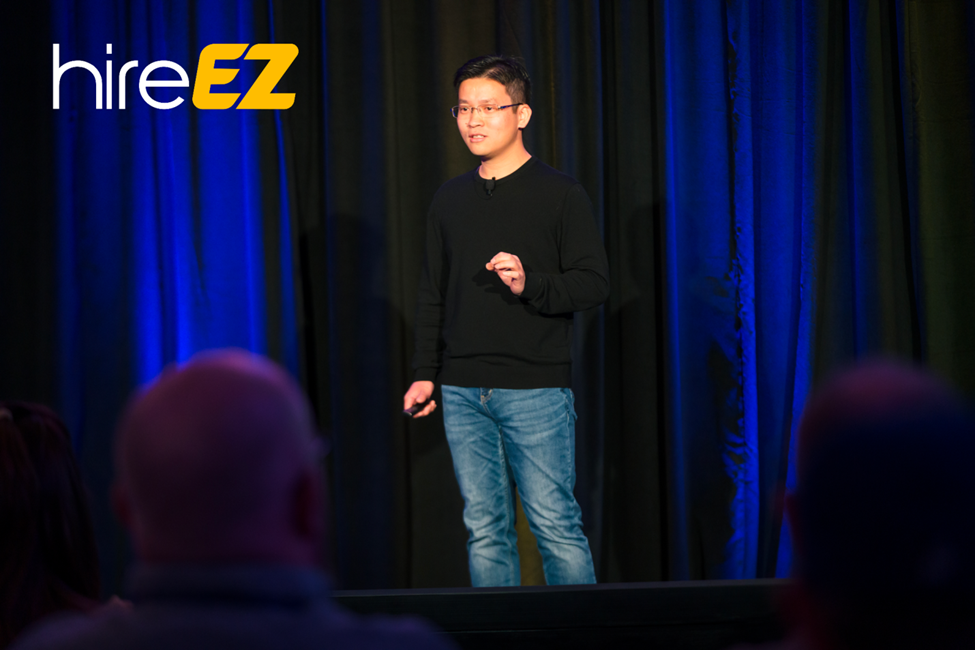 hireEZ's entrepreneurial journey began with a common pain point that the two founders, Jiang Haiqing (Steven Jiang) and Zhang Xinwen, experienced at Samsung R&D. When Jiang first arrived at Samsung's newly established R&D department, the biggest challenge was how to recruit the right talent for the job. From seven employees in the beginning to a team of two or three hundred a few years later, recruiting was an issue the two often discussed. Jiang found that the current recruitment process and methods made it difficult to complete the recruitment task with efficiency and high standards. In his opinion, recruitment is a basic problem faced by all industries and all companies. With their confidence in technology and business know-how, they decided to enter the recruitment SaaS industry, thus starting their technology venture.
Today, hireEZ is the market-leading intelligent recruiting SaaS system that provides employers with talent market insights. hireEZ builds data-driven recruiting strategies to engage with the right candidates by integrating with nearly 50 leading CRM/ATS platforms and having over 750 million candidate resumes. With hireEZ, employers can execute a proactive, strategic, and scalable recruiting strategy to achieve rapid team expansion.
Thanks to its globalization strategy, hireEZ's clients among Fortune 500 companies include technology giants such as Cisco, Zoom, Facebook, Amazon, and many other established companies such as Visa, Mastercard, Verizon, and Adobe. hireEZ's clients come from over 30 countries, with most coming from high net worth markets such as the US and Europe.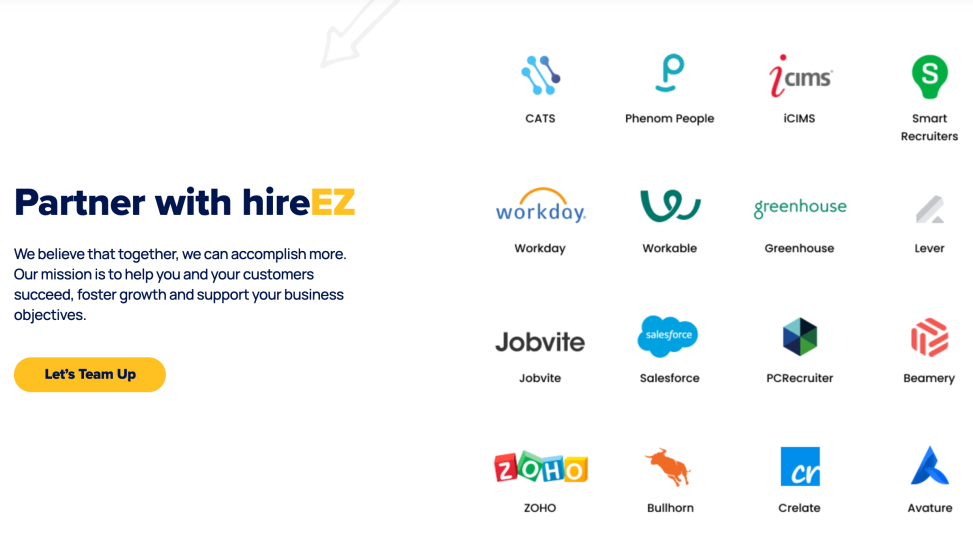 As a well-known venture capital firm with extensive investment in SaaS, Blue Lake Capital has been looking for investment opportunities in different segments of intelligent SaaS in the global arena. Based on the success of the "active marketing model," Blue Lake believes hireEZ to be the ZoomInfo of the recruitment industry, allowing recruiters to proactively reach potential candidates. According to Chen Haohui, the partner at Blue Lake Capital, "hireEZ provides recruiters with a 'talent resume database.'" In the coming years, as the proactive recruiting approach matures, it will gradually become an indispensable channel for corporate recruiting in the global market, just like the explosive growth of proactive sales a few years before.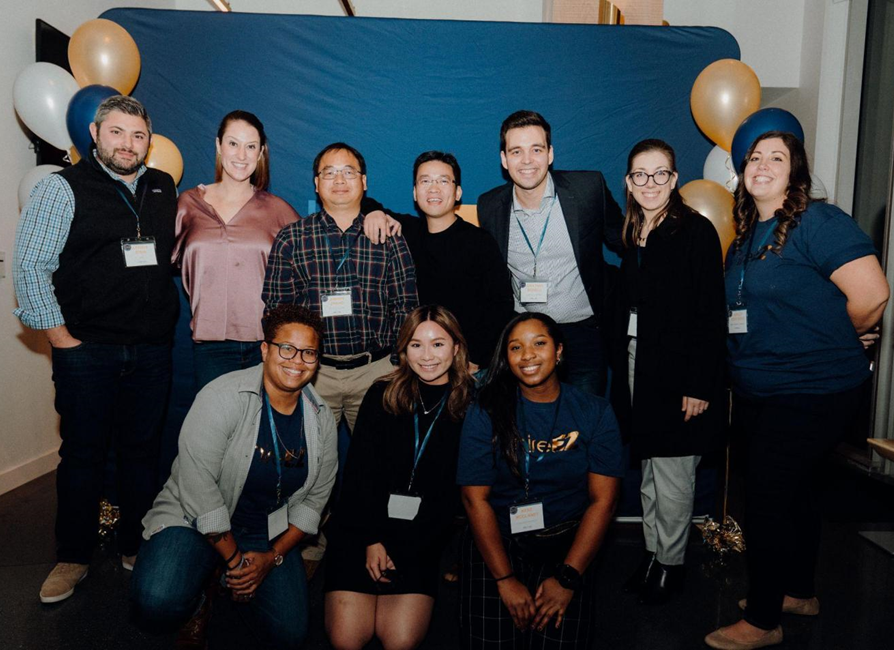 With the completion of a new round of funding, the company has upgraded its branding from Hiretual to hireEZ. hireEZ is inspired by the company's mission: Outbound Recruiting Made Easy (EZ), and is dedicated to truly realizing its revolutionary vision of "Make Jobs Find People." "In this unprecedented era, recruiting has become an extremely challenging task," says CEO and co-founder Jiang Haiqing. "Recruiting teams can no longer afford to wait for candidates to submit their resumes; they must take a more proactive approach to recruitment to effectively grow the company's workforce. That's why we upgraded our brand from Hiretual to hireEZ to clarify our mission."
hireEZ is a global and multicultural company that has been committed to empowering global recruitment since day one. Currently, hireEZ has built a global driving engine with collaboration in Beijing, Shanghai, Suzhou, Xiamen, and its Silicon Valley headquarters, with talent from seven countries working together for the success of hireEZ's global clients. hireEZ employees have worked for some of the most innovative companies in Silicon Valley, and have graduated from Stanford, UC Berkeley, Peking University, China University of Science and Technology, Shanghai Jiaotong University, Zhejiang University, and other top universities.
Jiang Haiqing graduated from the University of Science and Technology of China with a degree in Computer Science, and the CTO Zhang Xinwen graduated from Huazhong University of Science and Technology with a bachelor's degree in Computer Science and holds a Ph.D. in Computer Science from George Mason University. They have both worked at Samsung R&D. hireEZ has absolute intellectual property rights to AI technology patents and continues to collaborate with top AI labs and publish papers. After this round of financing, hireEZ plans to further invest in product innovation, expand operations, and initiate global recruitment of talented individuals to strengthen its global dominance in the active recruitment space, said Jiang Haiqing.