Senser, a Blue Lake Portfolio Fashion and Luxury Shopping App Just Raised $40 Million in a Series B Round.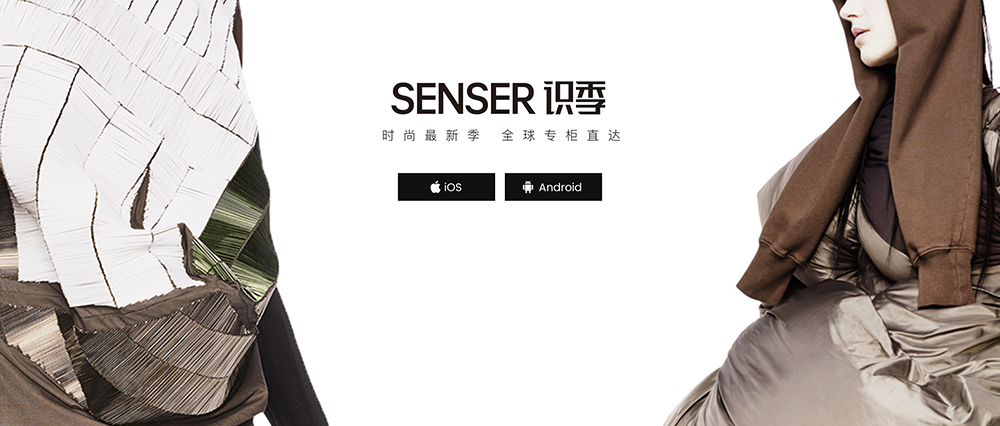 Senser, an e-commerce app for fashion and luxury products, raised $40 million in a Series B round from Trustbridge Partners, with Lighthouse Capital as the sole financial advisor for the deal. Most of the funds raised in this round will be used for brand building, user expansion, and investment in technologies.
Senser was founded in 2017, with investment from Blue Lake Capital, Vision Plus Capital, Spade Capital, and Fosun RZ Capital (who participated in angel round and pre-A round).
In its first year, Senser started to build an integrated supply chain for fashion and luxury items across Europe, including sending a team of over 10 people to Italy for offline business development. It took Senser a year to build its initial network.
In the first three years, Senser focused on B2B market, sourcing luxury and fashion items for buyers and retailers. In early 2021, Senser made its foray into B2C market by launching the Senser mobile app. As of today, the app has registered a 60%+ compound MoM GMV growth rate and sold to over 400,000 users with an average transaction value of over 5000 RMB.
The Senser app is integrated with the inventory management system of shopping malls across Europe. New arrivals in those malls will be immediately available on the app as well. As the team told 36Kr, over 70% of the app offerings were new arrivals, sold for 30-40% less than those at a branded store in China. That's because of the bargaining power Senser gains by sourcing in bulk from shopping malls. Sensor now offers over 600,000 products from more than 3,000 brands, sourced from nearly 1,000 shopping malls across 50 countries and regions including France, Italy and Germany.
Building a supply chain is Senser's forte, but even so, it hasn't been an easy feat to pull off. The founder Seamon Shi said, there were several challenges Senser had to tackle. For one thing, Senser was dealing with an enclosed sector. Putting together a supply chain that covers all European luxury shopping malls requires a deep understanding of the products and how they travel throughout the entire system.
There are many things in this business that are counterintuitive. For example, the most sought-after items are also the least available, and one needs a prior and extensive purchase history to get their hands on a much-coveted item. The team has to know the nuts and bolts of every collection of every brand.
Another challenge was the weak infrastructure. When Senser set out in 2017, Europe was twelve years behind China in terms of internet infrastructure. So the team had to build the entire supply chain almost from scratch, from the SaaS system to the non-standard item models,the digital linkages for electronic duty refund, and shipping routes where international cargo can be efficiently sent to Hong Kong and eventually mainland China. It took the team four years to build a complete infrastructure that was good enough for China's e-commerce retailers.
Senser has hammered out a cost-effective and efficient logistics solution. First, to offer a 100% duty refund (versus 50% if a customer claims on their own), the company established digital linkages with European tax authorities, customs offices and international logistics providers. Senser also built small warehouses in Europe where individual orders from various malls can be stored, packed and shipped in bulk to Hong Kong. The China Certification and Inspection Group (CCIC), Senser's strategic partner, inspect each item, and each qualified item is packed by Senser for customs clearance. On average it takes 10-14 days for a purchase to be delivered to a customer.
According to Mckinsey, China has a nearly 800-billion-Yuan luxury market, accounting for a third of the world's total. Luxury retail platforms such as Farfetch and Net-A-Porter have also stepped up their investment in China in recent years. Senser's statistics show that before COVID, 70% of China's luxury spending happened offline outside of China, but over 20% of post-pandemic luxury spending happened online and the number keeps growing.
Senser's founder Seamon Shi has over 20 years of experience in online and cross-border retail. He was President of Mei.com and previously held senior positions at LVMH and Nike. The team consists of members that previously worked in tech giants such as Alibaba, Tencent, Amazon, Meituan, and luxury groups such as Gucci and LVMH.