Zhenling Technology Raised Nearly 30 Million in Angel Round, Led by Blue Lake Capital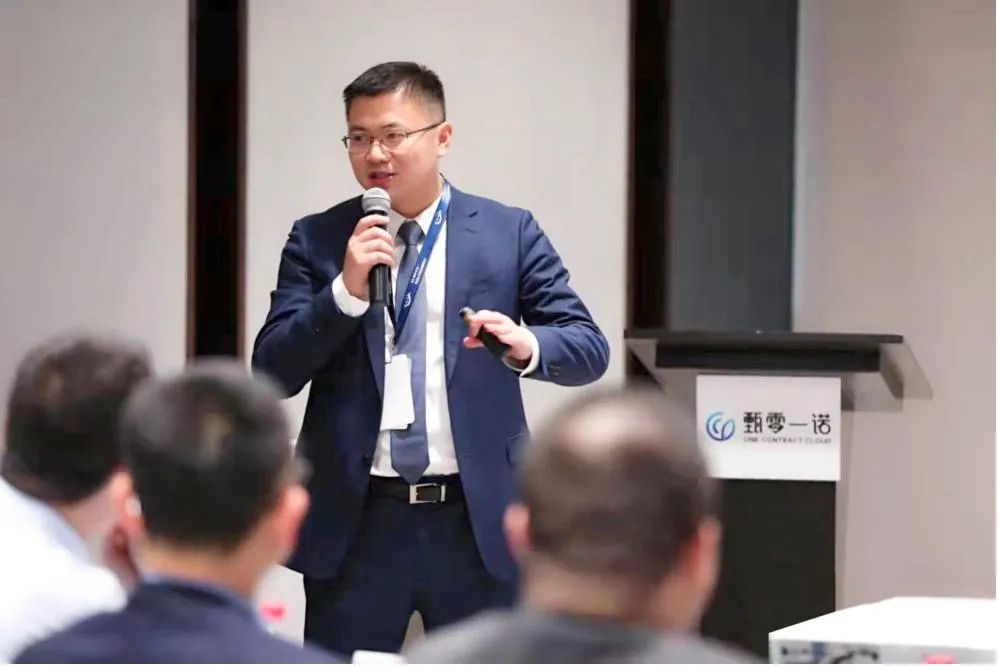 Shanghai Zhenling Technology Co., Ltd., a SaaS solution provider for contract management, has officially announced the completion of an angel round raising nearly 30 million yuan. This round was led by Blue Lake Capital and co-invested by Plum Ventures with Yiren Capital acting as sole financial advisor. With the funds raised in this round, the company will boost its product R&D and dive into various new contract performance scenarios to improve its contract management value.
In the new digital economy, big companies are stepping up their digitalization efforts in a bid to reshape their core competitiveness, and contracting is a good starting point for digital transformation since contracts, as a record of business activities, cut across every aspect of a company's operation.
Collaboration in traditional contracting is weak—contract performance tend to be uncontrollable, and risk management is a frequent challenge. With the introduction of laws and regulations on electronic contracts and constant advances in AI—such as big data and cloud computing technologies—SaaS solutions for smart contract life cycle management have started to gain traction and become an attractive sector for investors.
Zhenling Technology's core team includes members who previously worked in Hande Information, one of China's top IT consulting firms. With its strong R&D capabilities and rich experience in enterprise-level digital transformation, Zhenling Technology has become one of the early players in the field of smart contract management. The team started by developing its proprietary solution, now known as "Yinuo Smart Contract Cloud Platform" (One Contract), a smart digital contract management system that allows enterprises to manage business, financial, and legal contracts – all in one place.
Unlike most products that focus on contract drafting and signing, One Contract focuses more on contract performance. In the enterprise operation environment, contract details are recognized by LOBs and Finance as the most accurate operational information and the basis for doing business and financial management. However, the text and content of hard copy contracts have not always been easily accessible. As a result, traditional contract management is inefficient because it is not possible to make timely performance plans, implement effective performance monitoring, or issue warnings when needed.
One Contract automatically extracts milestones from a contract, develops a performance plan accordingly, and notifies relevant personnel across LOBs and legal teams when a task is due. In addition, One Contract can execute scenario-specific compliance oversight to remind, warn, and even discipline the personnel involved.
Xie Weihu, CEO of Zhenling Technology, said,
"Contract signing should be worry-free, and so should contract fulfillment. And that's where we can make a difference.
Over the years, Chinese companies, especially large ones, have been hard at work trying to digitalize their business. Improvement is being seen across the board, in finance, supply chain, marketing, etc., with contracts containing all relevant key data and information. However, business risks may be buried under those data and information.
We come in and try to help our customers digitalize their data and uncover risks, and by doing so, their legal affairs—even apart from business and finance—will be taken to the next level. We are deeply committed to this endeavor and we look forward to creating greater value for our customers."
The nearly 30mn yuan funding, largely from Blue Lake Capital, is a testament to the company's unique insight and competitive edge in contract performance.
Ray Hu, founder, and managing partner of Blue Lake Capital, said,
"We see a future for sophisticated SaaS products in China. Customer demands for contract life cycle management are well defined. That means that as long as a startup focuses on product functionalities, it may significantly differentiate its solutions from OA and e-signature companies and provide distinct value for customers.
Meanwhile, contract management can easily extend to cover various functions, such as legal, finance, and LOBs. There are a great deal of product opportunities if one dives deep. One Contract Cloud has been developed and refined over the years by a team with shrewd business sense. We are excited about its future developments."
Zhenling Technology serves nearly a hundred industry-leading companies including Tencent, Hello Inc., Tal Education, and Siemens Healthineers, providing them tremendous value by boosting drafting efficiency and controlling performance risks. Zhenling has also gained extensive domain experience as it offers vertical-specific solutions for sectors such as healthcare, the internet, and manufacturing.
Going forward, product innovation and upgrade remain to be the focus of Zhenling Technology. The company will keep improving contract drafting efficiency with an emphasis on performance compliance. It is committed to providing better contract management services to help companies with their innovative efforts, supplier and customer management, branding, and reputation.