Blue Lake Capital Concluded its SaaS Sales Bootcamp
China's new generation of enterprise service providers have entered a period of accelerated growth. Salespeople, as the bridge between value propositions and customer needs, have become increasingly sought-after by SaaS startups.
The growing SaaS market calls for salespeople that are capable of driving more sales, uncovering hidden opportunities, and thriving in an ever-changing market. They are expected to manage the presales and sales processes and work to the satisfaction of their customers. Companies are willing to pay a high premium for such top sales talent when they can find it.
As a champion of enterprise digitization, Blue Lake Capital is committed to scouting and investing in promising SaaS companies and providing them with the support they need to grow. From 14th of August to 4th of September, Blue Lake Capital joined forces with six top-performing portfolio companies and offered the Blue Lake SaaS Sales Bootcamp. We sifted through over 200 applicants and handpicked about 30 HiPos for the four-week bootcamp which featured super salesmen from each of the companies who offered coaching and provided "brain training" each Saturday.
This was the first time Blue Lake Capital unveiled its Sales Enablement Module, whish is a part of its post-investment management program. With the existing resources and expertise of Blue Lake Capital and its portfolio companies, The goal of this bootcamp is to find a new path for talent development which can bring much-needed fresh blood to our portfolio companies and the wider SaaS community.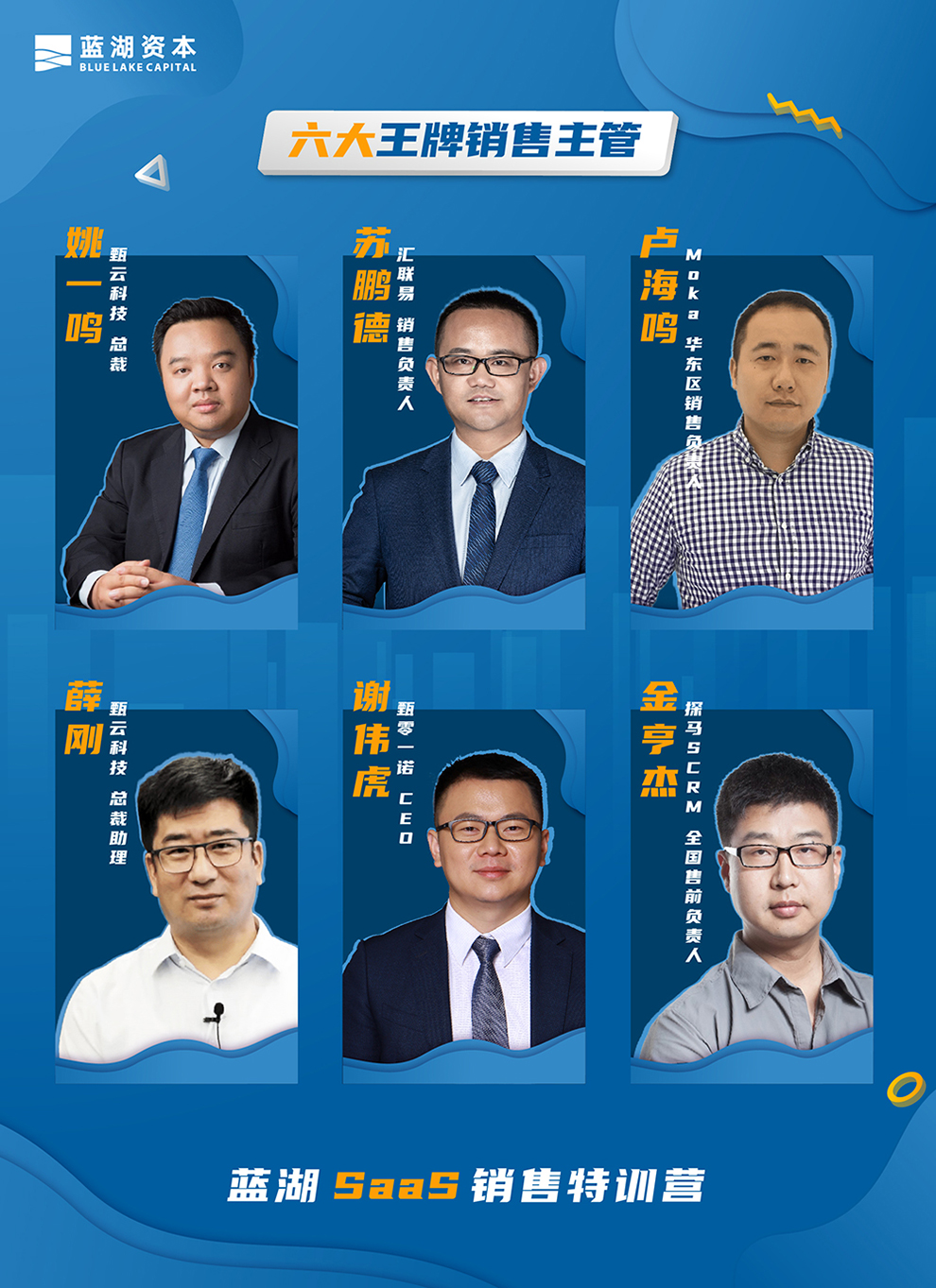 (Six Super Salesmen:Yao Yiming – President, Zhenyun Technology;Su Pengde – Head of Sales of Helios;Lu Haiming – Head of Sales for East China, Moka; Xue Gang – Executive Assistant to President, Zhenyun Technology; Xie Weihu – CEO, One Contract Cloud; Jin Hengjie – Head of Presales, Tanma SCRM)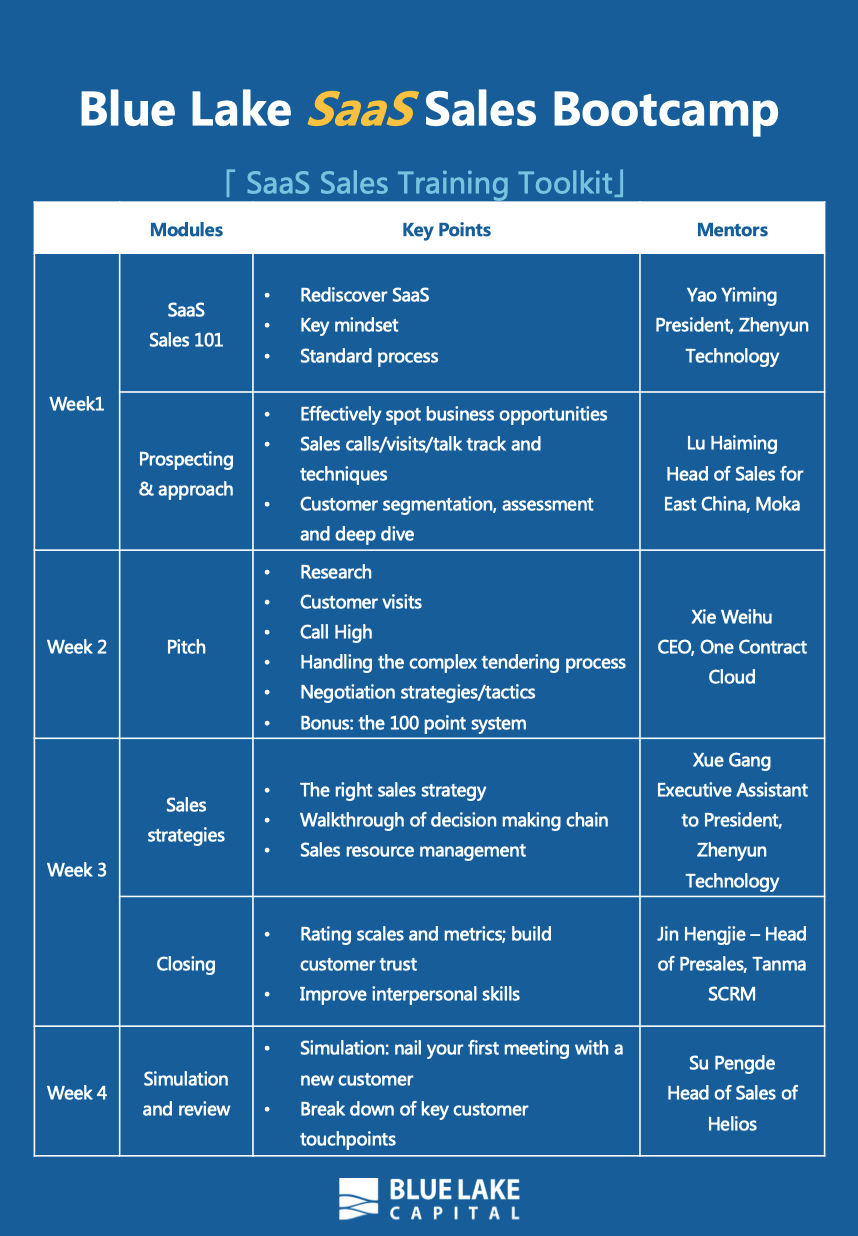 Sales is an art about people. It is also a science and skill. Drawing on the vast real-world experience of the coaches, the bootcamp was a complete sales training framework we put together and repurposed specifically for the SaaS sector.