Tanma SCRM, a Portfolio Company of Blue Lake Capital, Completed Series B Funding Round
Tanma SCRM, a leading WeCom SCRM provider, announced on July 28th the completion of a 15 million USD Series B funding round led by SoftBank Ventures Asia and co-invested by Shunwei Capital. Tanma closed its Series A funding round just two months ago, raising 10 million USD from Blue Lake Capital, Legend Capital, and K2 Venture Capital.
Tanma SCRM uses WeCom to serve sales-driven enterprises by offering total process solutions from customer acquisition, conversion, and services to management.
Tanma has all three customer-facing scenarios (online, offline, and by phone) covered through the use of multi-channel management, search/location-based customer expansion, and their marketing toolkit—which includes community operations, fission marketing, red packets, lottery, CRM, and telemarketing calls. These tools have effectively lowered customer acquisition cost, improved lead conversion, and increased transparency of social marketing—arguably the biggest pain points of SCRM.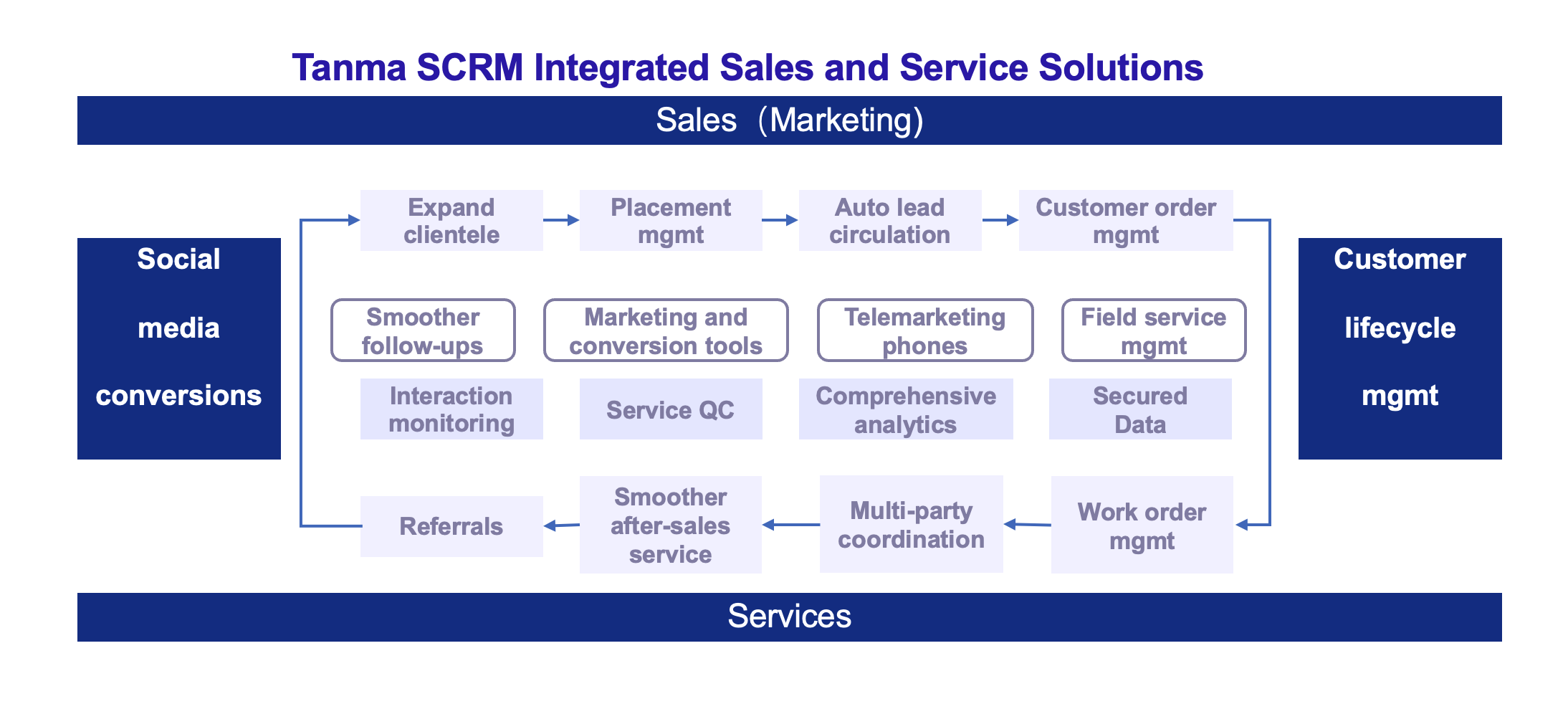 In addition, the use of Tanma's side bars, client SOP, and marketing tools make it possible for enterprises to have smoother after-sales communication and boost customer renewal rate. By supporting digital and granular sales process management and CRM processes, Tanma helps take its clients' businesses to the next level.
Tanma SCRM has served thousands of corporate clients, including Gaotu Group, Taikang Life Insurance, and Zoomlion. Its marketing solutions have been implemented across various sectors such as education and training, finance and insurance services, real estate services, big-ticket purchases, aesthetic medicine and enterprise services.
Meanwhile, as part of Tencent Cloud's Thousand Sails Plan, Tanma SCRM has received many awards such as the Most Highly Recommended SaaS Provider of the Year and 2020-2021 WeCom SCRM Leader award, making it one of the most well-recognized service providers among peers and customers.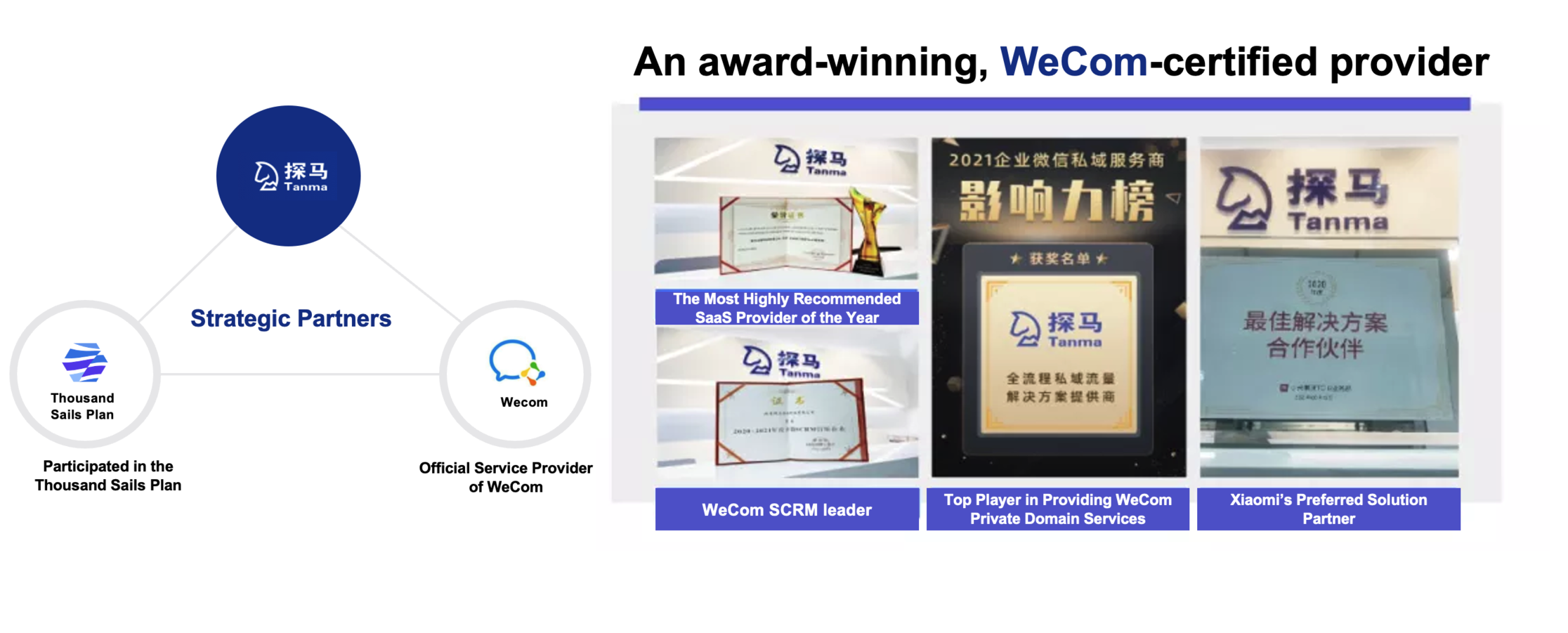 Tanma SCRM has a team of over 270 people, over 50% of which are in R&D. Many of its core team members have come from big-name companies such as Google, Tencent, Baidu, Huawei, and top universities in China and abroad. Collectively they have innovative capabilities in cutting-edge technologies and vast experience in the field of enterprise services.