Haitao Wei, Partner of Blue Lake Capital, Named One of the "2023 Cyzone Top 40 Investors under 40 years old"
On 20 May, Cyzone released its "New Youth Venture Capitalists 2023″ list, in which Haitao Wei, partner of Blue Lake Capital, was honorably named as one of the " 2023 Cyzone Top 40 Investors under 40 years old" for his in-depth planning and outstanding performance in investing in the intelligent manufacturing field.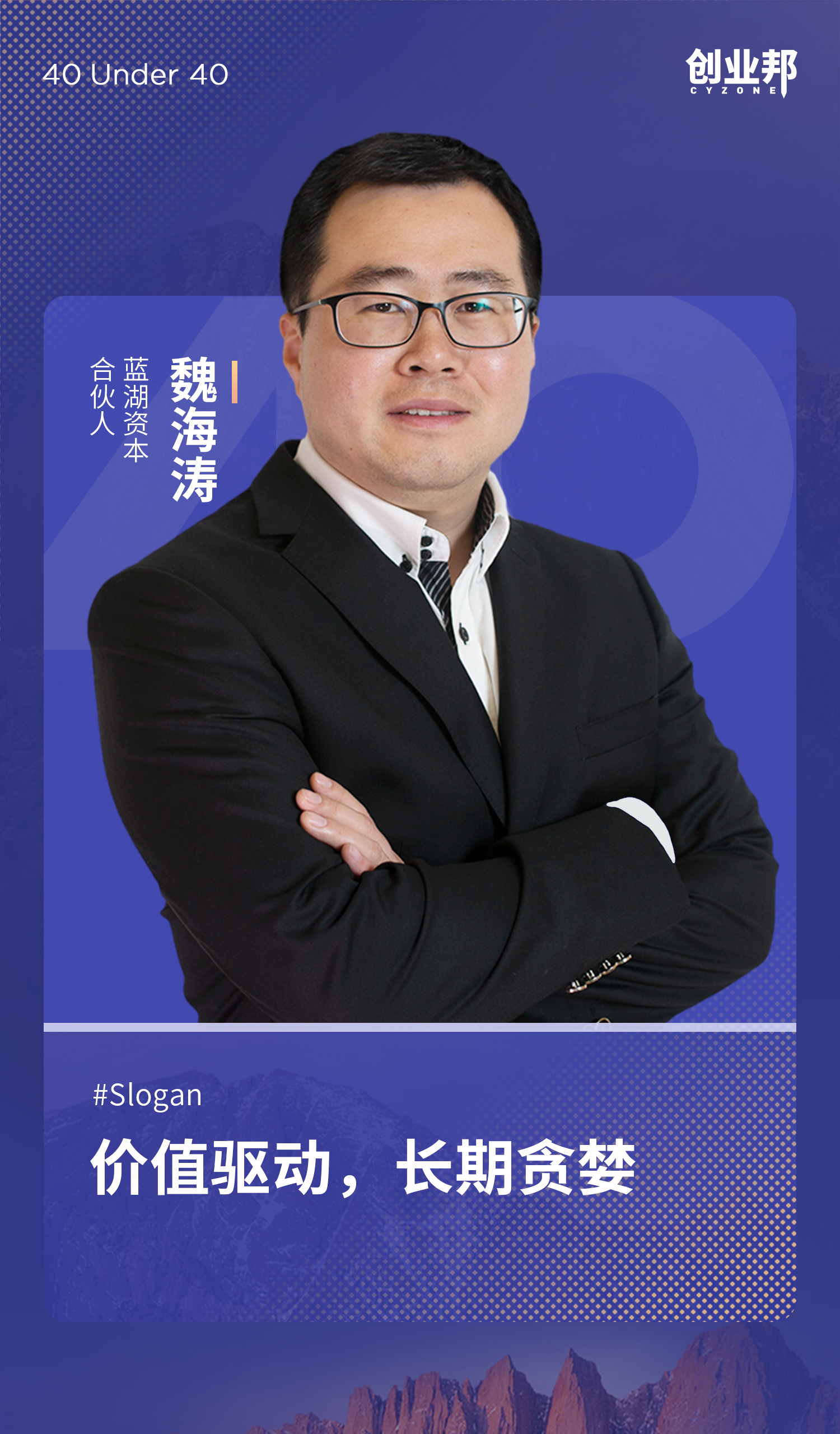 Cyzone has published the "Top 40 Investors under 40 years old" list for 11 consecutive years since 2013, with the aim of finding top capitalists who are active at the forefront of venture capital. Over the past 10 years, a total of 246 outstanding young investors have been named (excluding those who are repeatedly named), who are knowledgeable, diligent and insightful, capturing opportunities in their own investment fields and are pillars of strength in the venture capital field.
Mr. Haitao Wei is a partner of Blue Lake Capital. He holds a Bachelor's Degree in Electronic Engineering from Shanghai Jiao Tong University and a Master's Degree in Business Administration from Antai College of Economics and Management, Shanghai Jiao Tong University. Having over 10 years of experience in the venture capital industry, he has been practicing the investment philosophies of "industry and research driven", "deeply explore the market" and "finding and continuously creating value", and has long been focusing on the investments in the fields of intelligent manufacturing and corporate software.
During his time at Blue Lake Capital, Mr. Haitao Wei, with his forward-looking perspective and deep understanding of the industry, extensive and close entrepreneurial connections, excellent negotiation and execution skills, as well as his determination to work alongside entrepreneurs, has led his team to identify numerous high-quality projects and achieved lucrative exit returns. Representative examples include Chaozhuo Aviation Technology (688237), Zelos, P&R Measurement, Zhenyun Technology, Cloud Helios, Yiheda (301029), Raise3D and more.
The " 2023 Cyzone Top 40 Investors under 40 years old" were selected through a two-month call for applications and interview surveys, which was based on a comprehensive assessment of four dimensions: investment experience, investment performance, exit performance and industry influence.