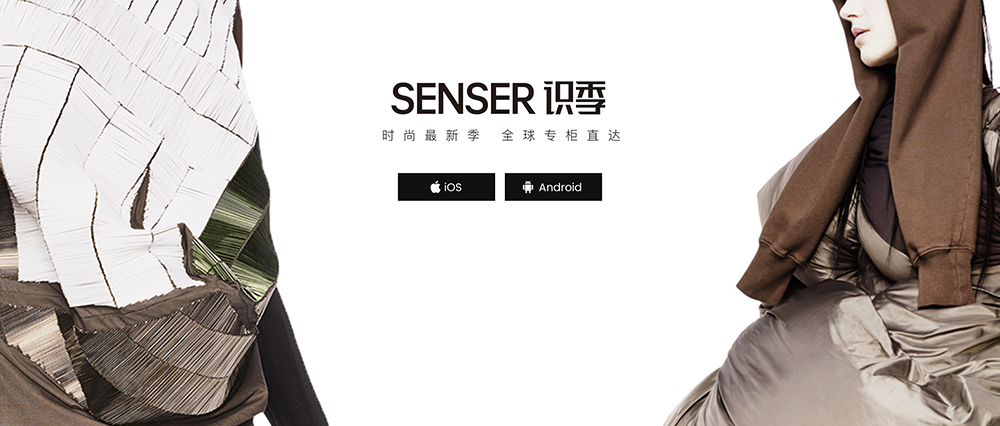 Senser, an e-commerce app for fashion and luxury products, raised $40 million in a Series B round from Trustbridge Partners, with Lighthouse Capital as the sole financial advisor for the deal. Most of the funds raised in this round will be used for brand building, user expansion, and investment in technologies.
Senser was founded in 2017, with investment from Blue Lake Capital, Vision Plus Capital, Spade Capital, and Fosun RZ Capital (who participated in angel round and pre-A round).
In its first year, Senser started to build an integrated supply chain for fashion and luxury items across Europe, including sending a team of over 10 people to Italy for offline business development. It took Senser a year to build its initial network.
In the first three years, Senser focused on B2B market, sourcing luxury and fashion items for buyers and retailers. In early 2021, Senser made its foray into B2C market by launching the Senser mobile app. As of today, the app has registered a 60%+ compound MoM GMV growth rate and sold to over 400,000 users with an average transaction value of over 5000 RMB.
The Senser app is integrated with the inventory management system of shopping malls across Europe. New arrivals in those malls will be immediately available on the app as well. As the team told 36Kr, over 70% of the app offerings were new arrivals, sold for 30-40% less than those at a branded store in China. That's because of the bargaining power Senser gains by sourcing in bulk from shopping malls. Sensor now offers over 600,000 products from more than 3,000 brands, sourced from nearly 1,000 shopping malls across 50 countries and regions including France, Italy and Germany.
Building a supply chain is Senser's forte, but even so, it hasn't been an easy feat to pull off. The founder Seamon Shi said, there were several challenges Senser had to tackle. For one thing, Senser was dealing with an enclosed sector. Putting together a supply chain that covers all European luxury shopping malls requires a deep understanding of the products and how they travel throughout the entire system.
There are many things in this business that are counterintuitive. For example, the most sought-after items are also the least available, and one needs a prior and extensive purchase history to get their hands on a much-coveted item. The team has to know the nuts and bolts of every collection of every brand.
Another challenge was the weak infrastructure. When Senser set out in 2017, Europe was twelve years behind China in terms of internet infrastructure. So the team had to build the entire supply chain almost from scratch, from the SaaS system to the non-standard item models,the digital linkages for electronic duty refund, and shipping routes where international cargo can be efficiently sent to Hong Kong and eventually mainland China. It took the team four years to build a complete infrastructure that was good enough for China's e-commerce retailers.
Senser has hammered out a cost-effective and efficient logistics solution. First, to offer a 100% duty refund (versus 50% if a customer claims on their own), the company established digital linkages with European tax authorities, customs offices and international logistics providers. Senser also built small warehouses in Europe where individual orders from various malls can be stored, packed and shipped in bulk to Hong Kong. The China Certification and Inspection Group (CCIC), Senser's strategic partner, inspect each item, and each qualified item is packed by Senser for customs clearance. On average it takes 10-14 days for a purchase to be delivered to a customer.
According to Mckinsey, China has a nearly 800-billion-Yuan luxury market, accounting for a third of the world's total. Luxury retail platforms such as Farfetch and Net-A-Porter have also stepped up their investment in China in recent years. Senser's statistics show that before COVID, 70% of China's luxury spending happened offline outside of China, but over 20% of post-pandemic luxury spending happened online and the number keeps growing.
Senser's founder Seamon Shi has over 20 years of experience in online and cross-border retail. He was President of Mei.com and previously held senior positions at LVMH and Nike. The team consists of members that previously worked in tech giants such as Alibaba, Tencent, Amazon, Meituan, and luxury groups such as Gucci and LVMH.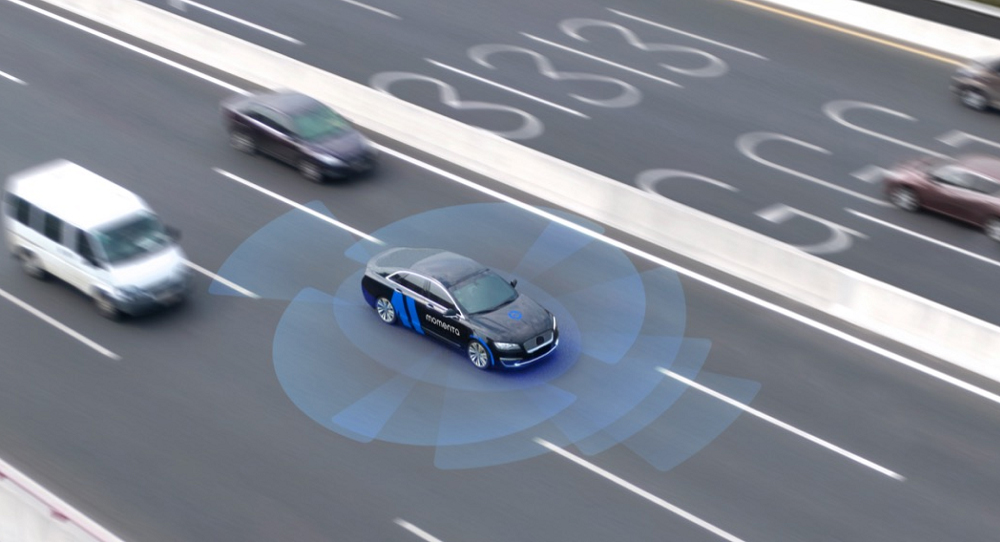 Within the same week, Momenta, a Blue Lake Capital portfolio company, has announced that it has received significant funding both from General Motors and SAIC Motor.
Momenta is dedicated to reshaping the future of mobility with best-in-class AI technologies. In order to offer solutions that are at least 10 times safer than human drivers, Momenta has pioneered the iterative "flywheel insights", a three-pronged approach that combines large amount of data, data-driven algorithms and closed-looped automation. This shall accelerate the mass production of its autonomous driving solution Mpilot, and driverless solution MSD, thus enabling a more effective, rapid and massive deployment of driverless technologies.
On September 23rd, General Motors announced that it would invest $300 million in Momenta to accelerate the development of next-generation self-driving technologies for future GM vehicles in China. Julian Blissett, executive vice president of General Motors and president of GM China, said "Customers in China are embracing electrification and advanced self-driving technology faster than anywhere else in the world, and the agreement between GM and Momenta will accelerate our deployment of next-generation solutions tailor-made for our consumers in China.".
On September 16th, Momenta further announced that it had received additional funding from SAIC Motor, which became Momenta's biggest institutional investor in the March Series C round. Both parties will further deepen their strategic cooperation in core technologies of intelligent driving, jointly develop full-stack intelligent driving algorithms, accelerate the application L4 autonomous driving in China, and drive the worldwide commercialization of intelligent driving technologies.
Blue Lake Capital, since it became the lead investor of Momenta in the first financing round, has been stepping up its research and investment in autonomous driving. The Blue Lake Capital team aligns itself with Momenta's mission "Better AI, Better Life".
China's new generation of enterprise service providers have entered a period of accelerated growth. Salespeople, as the bridge between value propositions and customer needs, have become increasingly sought-after by SaaS startups.
The growing SaaS market calls for salespeople that are capable of driving more sales, uncovering hidden opportunities, and thriving in an ever-changing market. They are expected to manage the presales and sales processes and work to the satisfaction of their customers. Companies are willing to pay a high premium for such top sales talent when they can find it.
As a champion of enterprise digitization, Blue Lake Capital is committed to scouting and investing in promising SaaS companies and providing them with the support they need to grow. From 14th of August to 4th of September, Blue Lake Capital joined forces with six top-performing portfolio companies and offered the Blue Lake SaaS Sales Bootcamp. We sifted through over 200 applicants and handpicked about 30 HiPos for the four-week bootcamp which featured super salesmen from each of the companies who offered coaching and provided "brain training" each Saturday.
This was the first time Blue Lake Capital unveiled its Sales Enablement Module, whish is a part of its post-investment management program. With the existing resources and expertise of Blue Lake Capital and its portfolio companies, The goal of this bootcamp is to find a new path for talent development which can bring much-needed fresh blood to our portfolio companies and the wider SaaS community.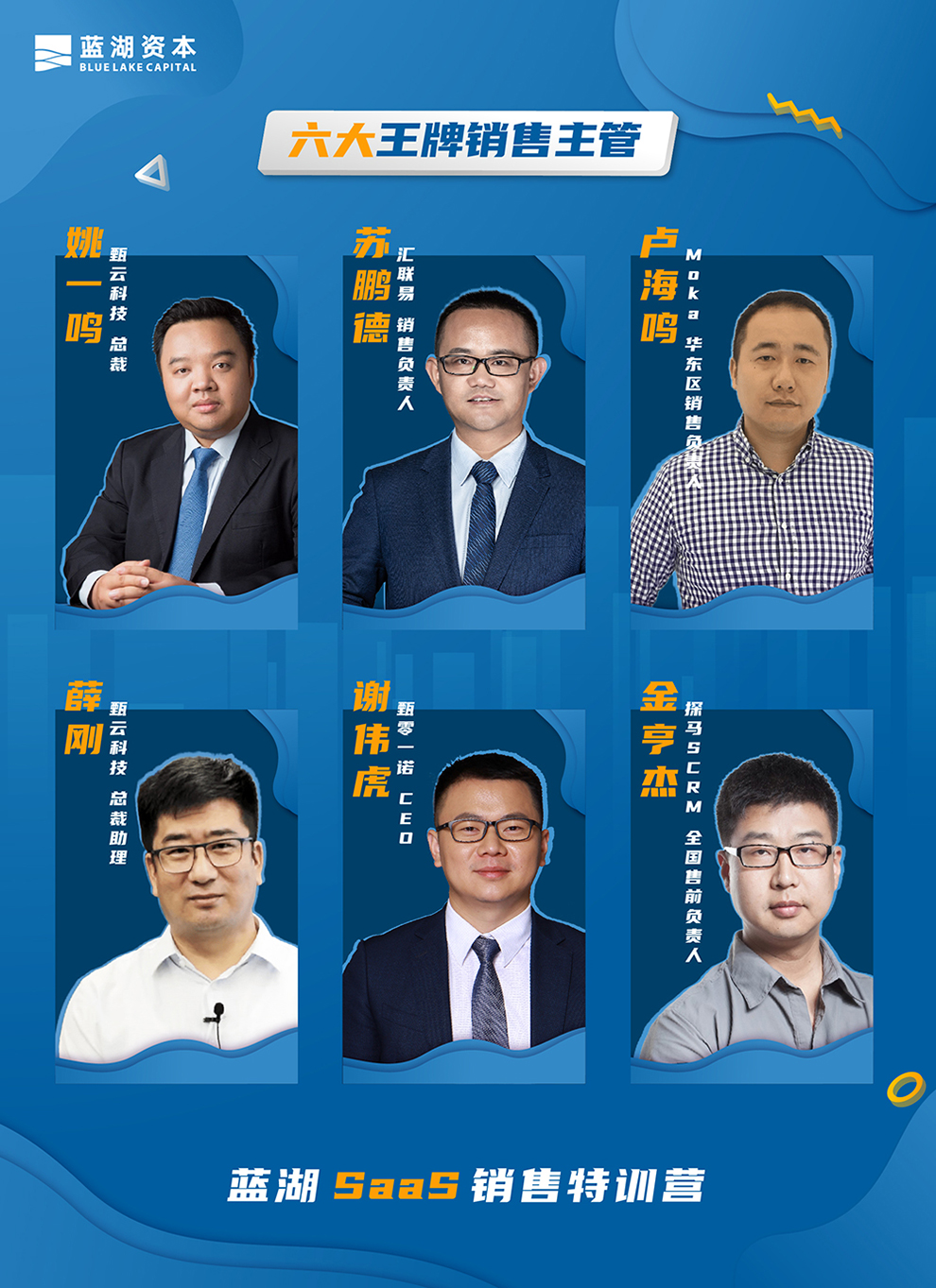 (Six Super Salesmen:Yao Yiming – President, Zhenyun Technology;Su Pengde – Head of Sales of Helios;Lu Haiming – Head of Sales for East China, Moka; Xue Gang – Executive Assistant to President, Zhenyun Technology; Xie Weihu – CEO, One Contract Cloud; Jin Hengjie – Head of Presales, Tanma SCRM)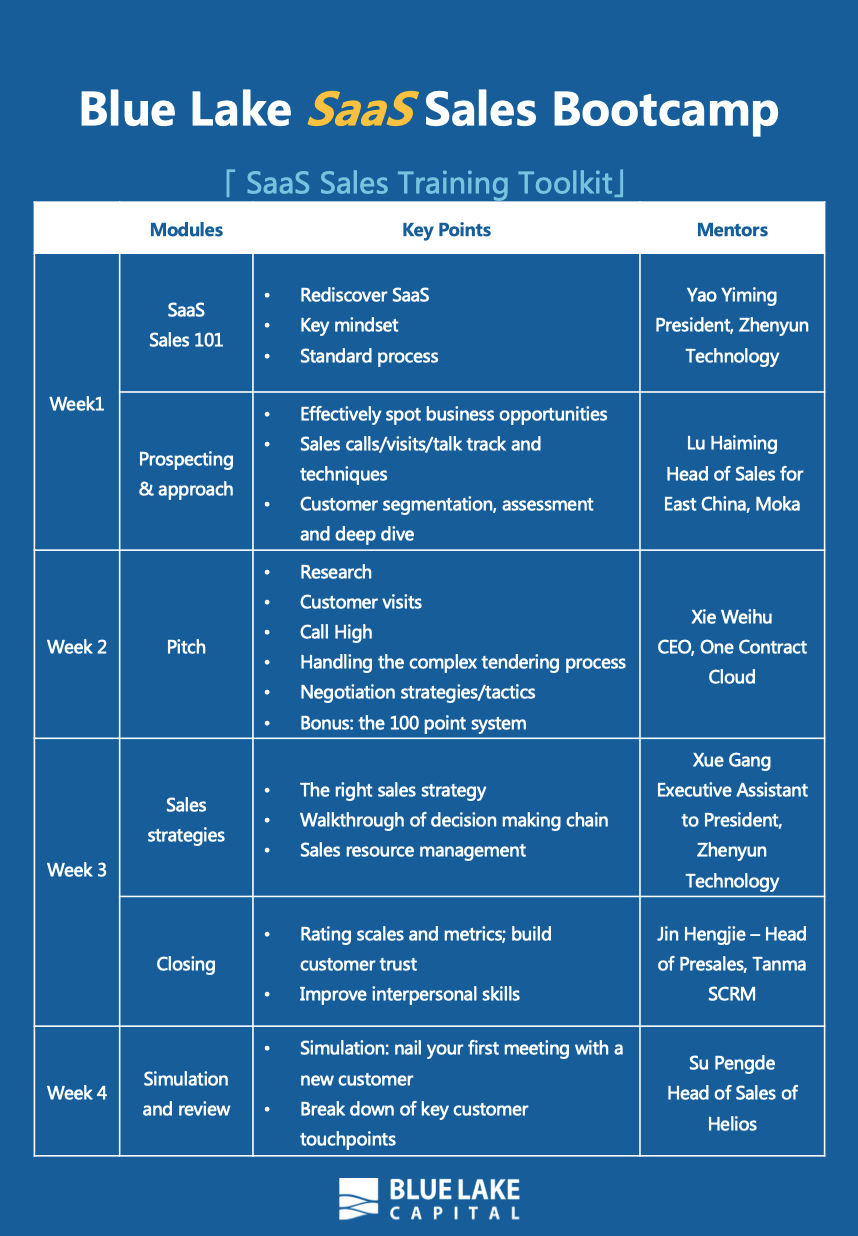 Sales is an art about people. It is also a science and skill. Drawing on the vast real-world experience of the coaches, the bootcamp was a complete sales training framework we put together and repurposed specifically for the SaaS sector.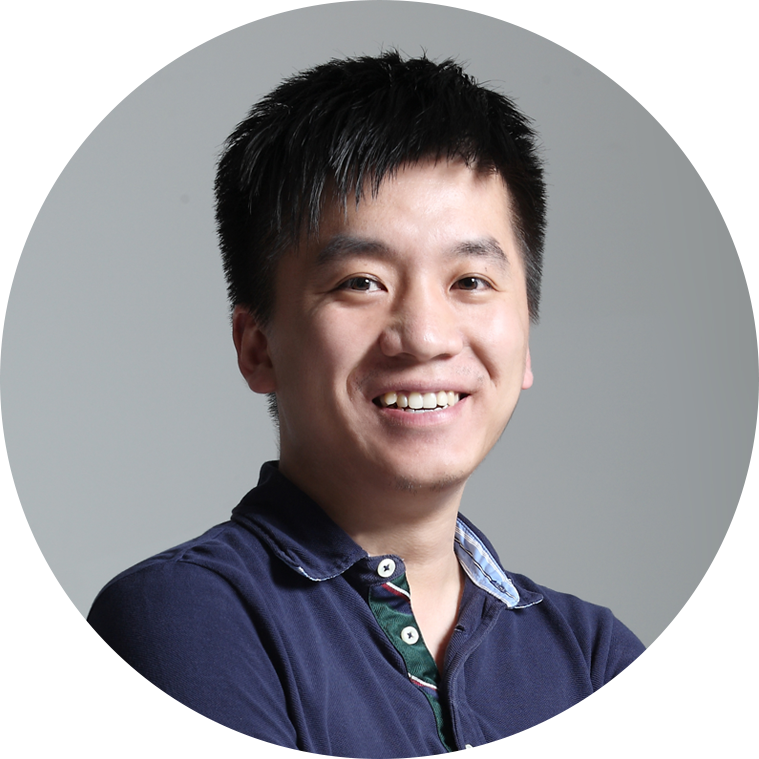 非常高兴跟大家介绍蓝湖在清洁家电领域的投资。小米生态链企业「顺造科技」于近日完成5000万美元B轮融资,本轮投资由保碧产业链基金领投,蓝湖资本跟投,小米集团、顺为资本追加投资,云沐资本担任公司独家财务顾问。
家庭清洁设备正处于产品形态变革和渗透率提升的阶段。2020年,全球销售量1.4-1.5亿台,并以10%的年复合增长率加速渗透。在这一品类里,非常有望诞生百亿级销售额的品牌。我们非常看重核心团队十余年深耕产品研发、工业设计和供应链效率优化,顺造有望推动中国的产业从制造到智造,面向全球市场打响品牌。
顺造科技成立于2019年,目前打造了手持无线吸尘器、智能扫地机器人以及智能洗地机三大清洁家电品类,通过研发各类新型结构设计,持续开发前沿专利技术,来满足场景识别、物体识别以及语音交互等多种智能化需求。当前,顺造科技已经积累数百个自有专利技术。在终端的产品工业设计上,顺造科技也先后获得德国红点设计大奖、德国iF设计大奖、美国IDEA设计奖、日本G-MARK设计奖以及当代好设计奖等国际奖项。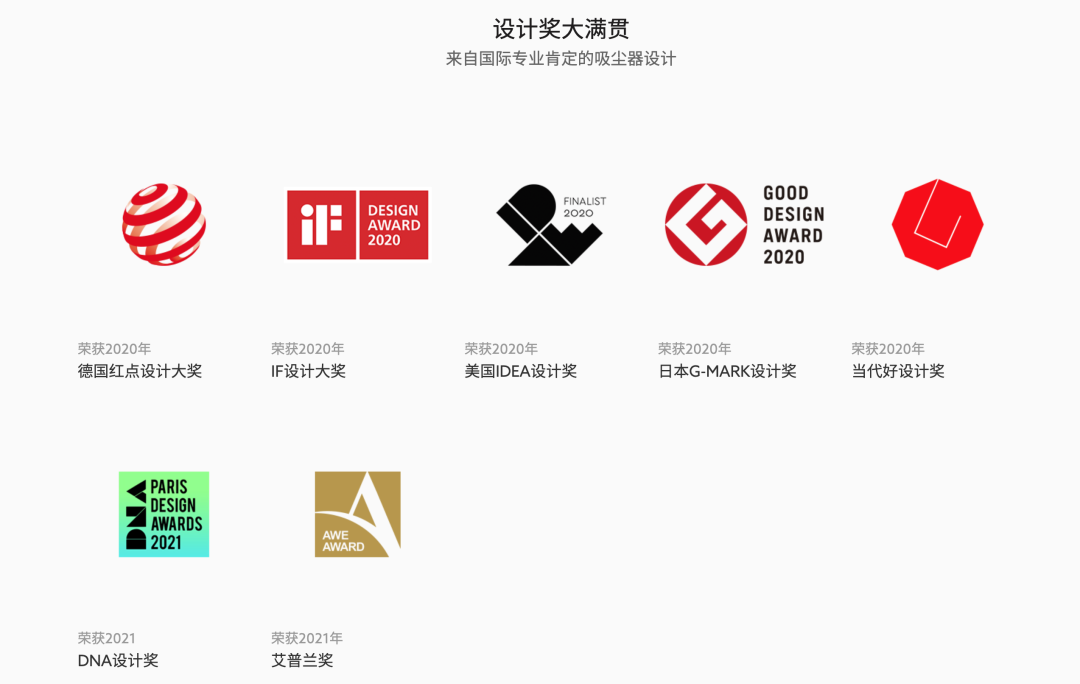 顺造科技当前两大业务线包括米家产品线以及自有品牌产品线。目前米家产品线品类持续扩充,继车载便携吸尘器以及手持吸尘器K10 Pro后,顺造科技还成为了米家扫地机器人产品与洗地机产品的合作企业,其中首款旗舰产品K10 Pro在上市首月完成了3000多万销售额。自有品牌方面,顺造科技也在持续围绕不同价格区间,进行不同梯队的产品部署,同时基于家庭清洁场景、出行清洁场景以及户外清洁场景进行品类创新拓展。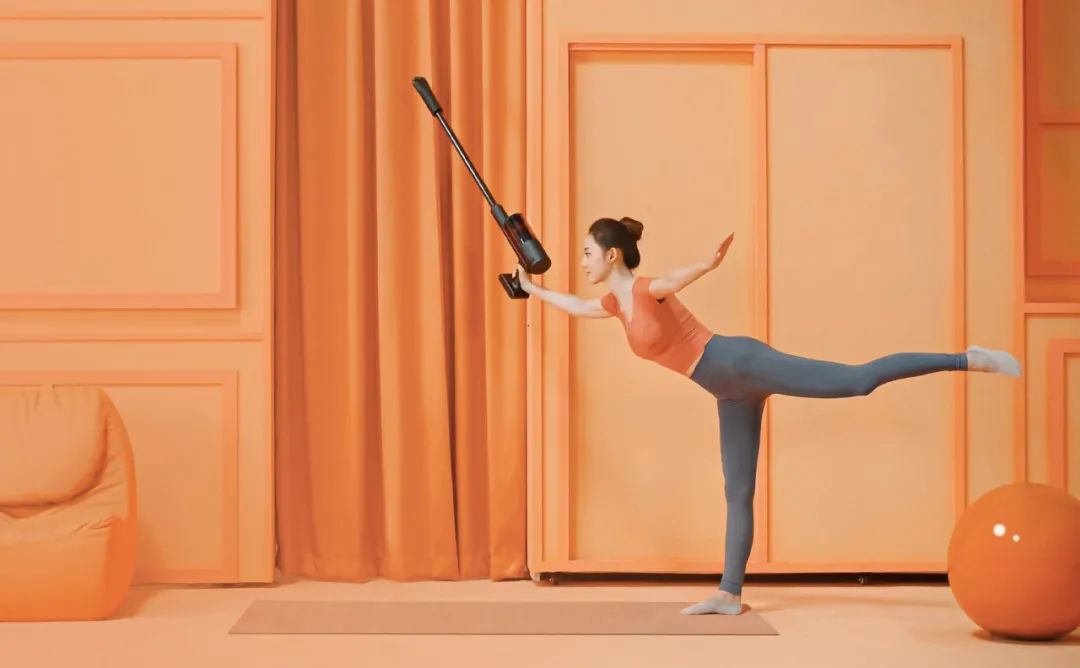 在国内市场方面,顺造科技将进行线上线下全渠道覆盖与建设,深耕各类专业渠道,同时借助本轮地产股东资源,进入前装市场,将扫地机器人、拖地机打造成如洗衣机、空调的家庭标配产品。海外市场方面,顺造科技已经在德国、俄罗斯、日本、新加坡等多个国家和地区有所布局,并将搭建自有海外团队,进行全球市场本土化建设。
依托于完善的中国供应链体系,顺造科技在两年内打通了上游供应链体系,配合自有研发能力,核心零部件把控能力,在产品功效和成本之间达到平衡。本轮融资后,顺造科技将与产业方共同打造自有智能化工厂,满足海外市场对于家用清洁产品的巨大刚需。
顺造科技创始人唐成表示:"后疫情时代会是中国产品及品牌走向世界的最好时机。顺造聚拢了一批行业人才和跨界精英,打造同时拥有产业经验以及多维度创新能力的复合团队。公司从第一天起就关注用户诉求,针对不同国家及地区的清洁场景,真正从用户出发,打造最贴心的产品。顺造也将持续迭代,打造属于世界的中国品牌。"本轮融资将主要用于新技术开拓研发、核心产品迭代创新、全球渠道建设以及黑科技全自动化工厂打造等方面。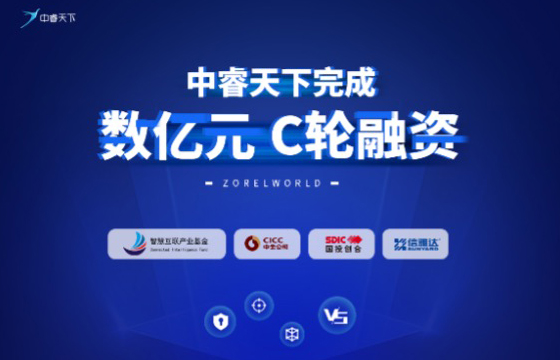 2021年9月6日,蓝湖资本投资企业中睿天下(全称"北京中睿天下信息技术有限公司")宣布完成数亿元C轮融资。本轮融资由智慧互联产业基金、中金资本、国投创合、前海股权、中原前海以及老股东信雅达旗下网信基金联合投资,密码资本担任本轮融资独家财务顾问。继获得蓝湖资本、华创资本、元起资本、信雅达旗下网信基金投资后,中睿天下再获多家国资背景产业投资机构加持。
通过本轮融资引入多家国资背景产业投资方,中睿天下将加速自身业务的优化和创新,研发新技术、开发新产品、进入新市场,从网络安全产业发展新方向的引领者,进一步成长为网络安全行业的领军企业。
北京中睿天下信息技术有限公司成立于2014年,目前公司旗下包括行业级XDR"安全智能运营一体化解决方案"在内的全系列产品已广泛应用于政府、能源、金融、国防、运营商、教育、互联网等数百家关键基础设施行业客户,公司基于攻击者视角和"实战对抗"的军事思想理念打造的创新产品,有效助力关键信息基础设施运营单位构建新一代高级安全防护体系,高效率、智能化的解决网络安全日常运营过程中的实际问题。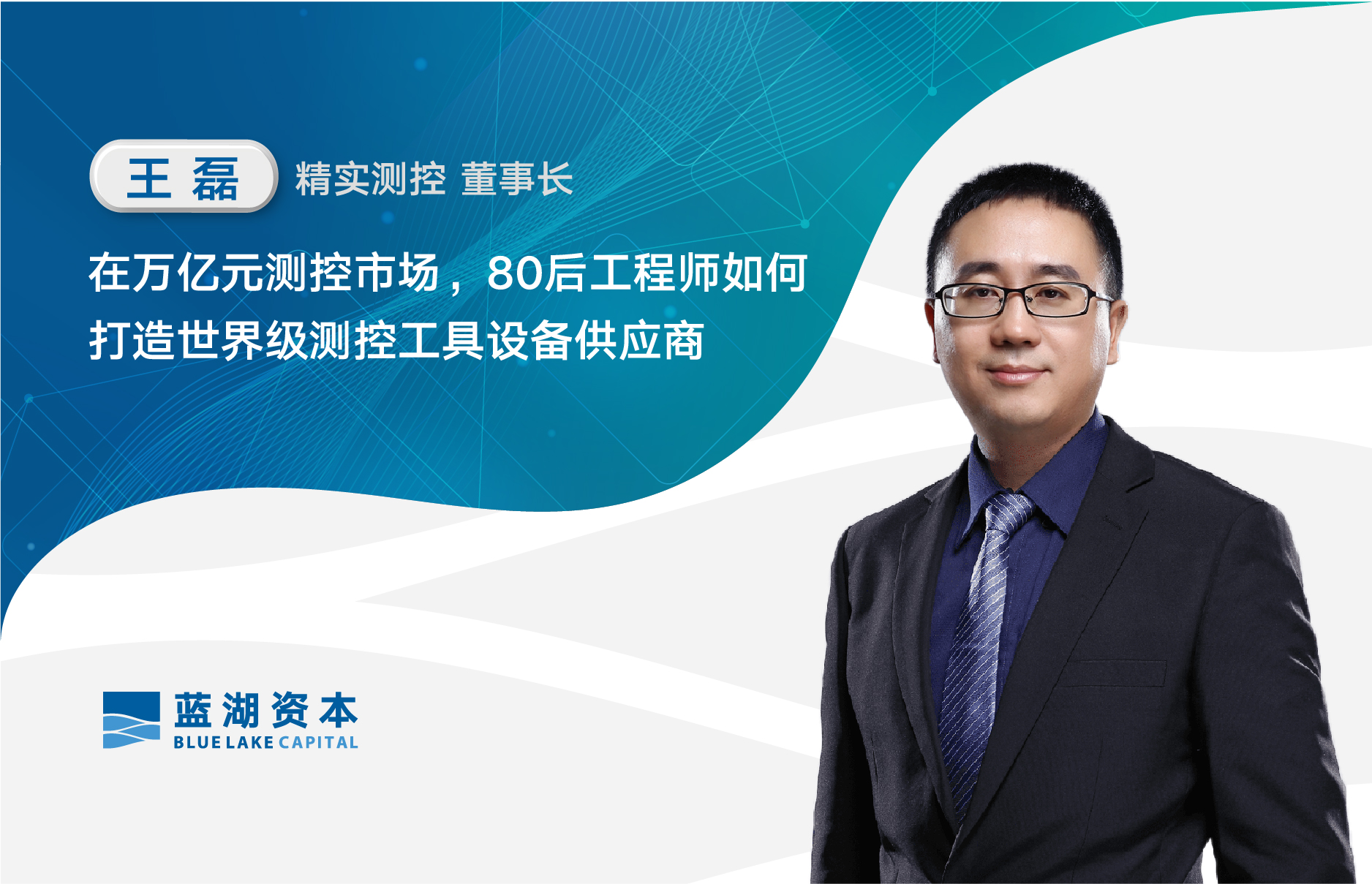 测控是研发、生产和品质管理的灵魂。在消费者重视品质的时代,越来越多的品牌厂商在过去几年里完成了产品质量从抽检到全检的转变,并开始逐年增加对自动化和测试设备的投入。
在精实测控公司创始人、董事长王磊看来,测控行业是一个不容小觑的蓝海市场,"整个生产自动化这块的设备供应商一年的全球产值大概在几千亿之间,检测装备这块的市场的想象空间就更大了。"头部消费电子品牌一年在测试仪器仪表装备的投资预算就超过了百亿规模。
精实测控成立于2011年,致力于测控技术研发与应用,以及先进测控装备的商业落地,对标美国国家仪器公司和丹麦B&K公司,主要聚焦于声学、力学、振动、电子测试技术以及自动化应用研发。
蓝湖资本合伙人魏海涛常年在在3C产业链上下游发掘投资机会。从初次结识到投资,再到几次加仓,在近4年的相处之中,魏海涛非常欣赏精实自始至终都在坚持做基础研发的投入,"兼具技术思维和商业嗅觉"。目前精实测控已拥有超过300项专利,其中50项为发明专利。其声学测试、电子测试、电机工艺自动化技术属于国内领先水平,力学与振动测试与控制技术则具备国际竞争力。
精实测控刚成立时先从白色家电领域入手,之后逐渐扩展到消费电子、新能源汽车电子等领域,目前服务的客户包括谷歌、亚马逊、格力、美的、北汽新能源等知名品牌。
工业领域的创业企业年收入从几千万增长到1个亿容易,但跨过1亿收入门槛,稳步向3亿、5亿、甚至10亿的目标迈进,则更考验团队的管理能力、战略格局和执行力。"绝大多数公司倒在了1亿收入的门槛前,而精实在短期业绩增长和长期研发投入之间做了很好的平衡,始终保持着清晰的产品思路,这是非常可贵的",合伙人魏海涛说。
技术的先进性和过去多年与国内外顶尖客户合作形成的信任基础,让精实测控发展在2018年进入到了发展的快车道,开始参与到多家公司的Design In(嵌入式设计)环节,在客户新品研发的早期就进入,这意味着更多的订单和更深的绑定。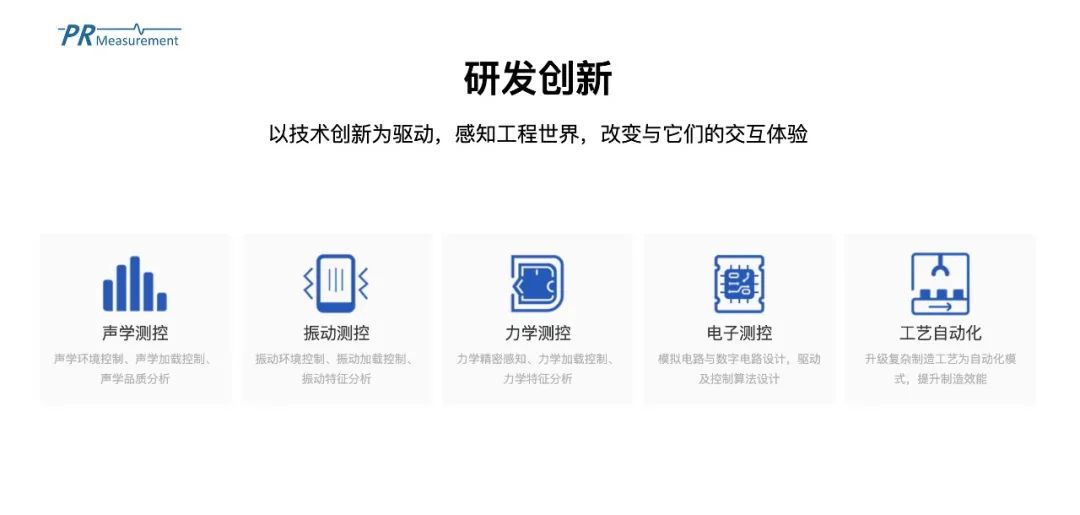 作为一家有着工程师文化的公司,精实测控如何找到用户需求,实现从技术到产品的过渡;在创业初期又是如何与大客户打交道;随着公司的发展,公司又是如何突破收入的瓶颈呢?围绕这些问题,近期蓝湖资本与精实测控董事长王磊进行了一次深度访谈。以下为访谈内容,有删减:
精实档案
成立于2011年
致力于测控技术研发与应用,以及先进测控装备的商业落地,包括装备的研发设计、生产、销售及服务
从10几人的团队到400余人的独角兽种子企业
创始团队
董事长 王磊
工程师出身,曾任美国国家仪器公司华南区销售经理
中国科学技术大学,通信工程本科与硕士
首席科学家 樊可清
35 年行业科研和工程经验
西安交通大学机械制造及自动化博士
测控是研发、生产和品质管理的灵魂
蓝湖资本:在整个工业领域的研发生产环节中,测控扮演着怎样的角色?
王磊:目前资本市场上对测控的了解更多是跟自动化绑在一起。我在美国国家仪器(National Instruments)工作的时候,我们将行业定位为测试、测量与控制,即Test、Measurement、Control。这三个词是技术词汇,而不是行业词汇。当提到测控的时候,我们往往脑海里想到的是仪器、测试设备、自动化装备,但实际上我们平时用的家用电器,它本身就是一个测控器。
所以测控的外延还是很广泛的,无论是研发过程中用到的各类集成设备,或者开发技术、验证和确认手段,亦或者是在生产环节提供测试制造装备,测控技术都发挥着重要作用。
我认为,测控是研发、生产和品质管理的灵魂。从定位角度来说,精实测控定位成测控技术研发公司,而不是一个简简单单的高端装备制造公司,反而是范围更广了。
蓝湖资本:测控作为一种技术手段,服务于各行各业,是一个很大的市场。精实在最开始是如何找到适合自身的行业切入点的?
王磊:我们是2011年成立的,当时汽车领域的测试基本上是欧美的设备供应商把持着,我们很难进入。而在消费电子领域,iPhone 4刚出来并未广泛普及。所以检测仍然是局限在很小的玩家里,并未形成一个产业。
但那时,白色家电正经历从定频转变成变频的时代,像振动、噪音和电子方面的检测技术需要全部更新,这是一个很大的机会。所以我们最终确定从白色家电领域进入,帮助格力、美的等进行振动、噪音、声学、力学的测试。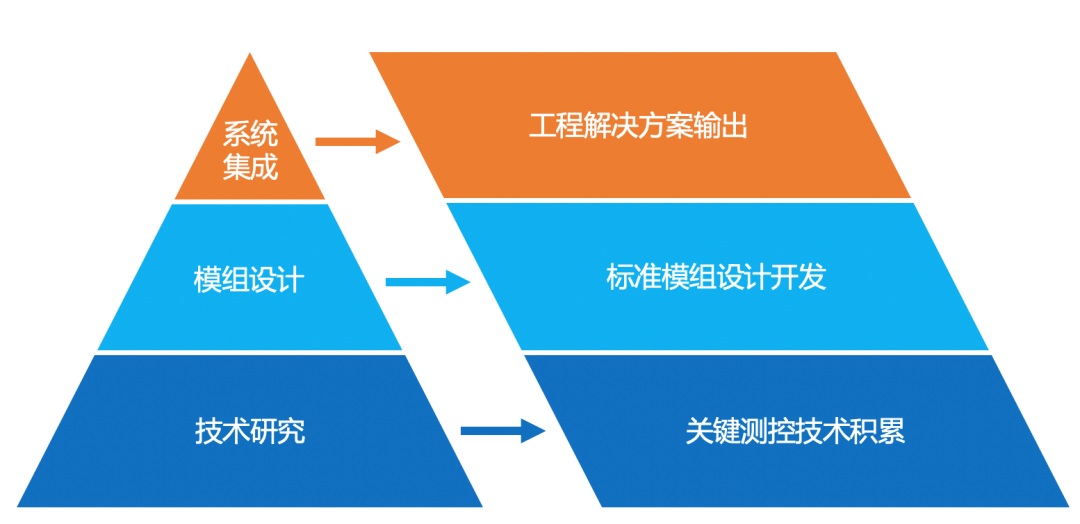 获得大客户信任,口碑收益比账面收益更重要
蓝湖资本:技术型公司常常会面临如何找到市场真正需求,跨过从技术到产品的鸿沟,在此方面,精实测控有哪些经验可以分享?
王磊:这其实是技术型公司的通病。一般来说借由技术转化产品的流程是,自身本身拥有技术,再去市场做用户调研,根据需求分析做产品的规划设计,并付诸实施交付与迭代。但如果只是表面的市场调研,估计得到的需求可能并不如你所愿。不同于消费领域的需求,工业领域的需求其实是藏在角落里的。
我们的策略是,从一开始就先在行业龙头客户中寻找可以技术落地的定制化项目,因为大客户的需求通常也代表着行业需求。在我们做项目的过程中,收敛客户需求,从中迭代出行业需求,这样规划出来的产品,在很大程度上能避免脱离市场、闭门造车。
无论做任何事情,需求分析是第一位的,其重要性甚至占到了一半,如果需求分析没有做好的话,后面很多付出都是没有结果的。
我们过去也吃过方面的亏。在16、17年跟某客户合作,我们前期投入了2、300万研发客户需要的传感器,当时客户承诺一年购买1万个左右,但最后只买了两个传感器,后来才知道他拿着我们生产的产品去压外国厂商的价格,帮他们砍下了40%的价格。过去像这样被当作实验品的事情时有发生。
这也让我们反思,如果我们一直做Tier 2(二级供应商)的话,永远会被Tier 1(一级供应商)卡脖子。
Tier 1是做系统集成,负责生产管理项目管理的工作,Tier 2是做模组模块,但是如果不做Tier 1的话,连客户需要什么模块都不知道。
因此我们吸取教训,在2018年融完资以后,将资金投入到做Tier 1上,将系统集成做大。这不仅是为了赚取财务收益和利润,更重要的是获取真正的市场需求,为研发提供需求分析和指导。

蓝湖资本:公司从一开始就选择走大客户路线,服务的客户有亚马逊、格力、美的等,甚至会参与到国际一流公司的Design In(嵌入式设计)环节,在发展过程中精实测控是如何一步步取得这些知名厂商的信任,进而扩大公司订单规模?
王磊:和大客户做生意是个循序渐进的过程,如果没有耐心和坚持,你很难成为他们的中大型供应商。
和大客户初次合作要遵循"找小"的原则。
首先是要有辨识度。不能让业务的人先把单子拿过来之后再考虑其他,而是拿订单时一定要考虑匹配你所擅长的。
其次规模并不一定要大。一定要聚集所有的力量打在这个点上,哪怕就是一个几十万的小单。
在客户端内部人员的信息是互通的,一个给你30万项目的工程师,可能过两年会给你2000万的项目。要尊重每一个给你"小单"的大客户员工。
此外要集中所有的优势力量,把前面几个小单做好,要超过客户原本的要求。
如果走大客户路线的话,前期起步千万不能太在意账上收益,而是要更在乎口碑收益。
最后,在获取订单时,配合客户的战略规划,要自上而下看问题,而不是低价竞争。可能一个项目今年不赚钱,但可以让你赢得未来5年,那么这就是潜在的优质项目,就可以考虑。

突破的关键点在于坚持和高净值的大客户长期合作,通过合作积累口碑,获得未来更多做大项目的机会。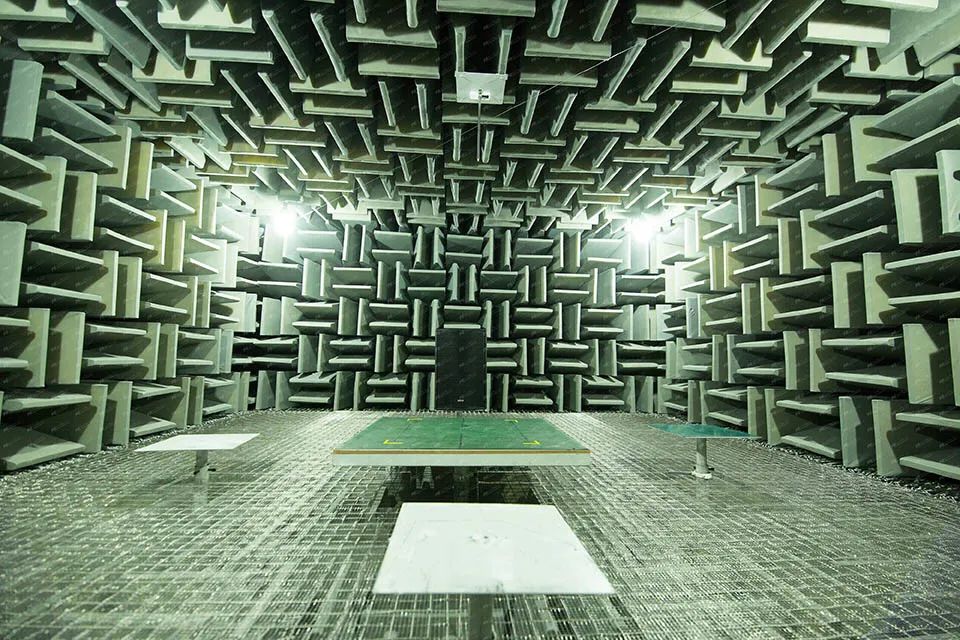 突破收入门槛的秘诀不在技术,而在组织管理
蓝湖资本:研发是一个非常重投入且持续的过程,对于技术类公司在早期如何平衡现金流和公司长期发展?
王磊:我们的路线是先做Tier 1,未来再做Tier 2。
做产品和Tier 2的话,它的增长曲线不是线性的,研发投入、迭代、市场培育用户需要一个过程,无法实现快速创新,所以一开始发展比较慢,但过了拐点后它会增长很快,但是到对于做Tier 2的创业公司而言,能不能在到达拐点之前还活着,这是一个问题。
另外也要考虑在到达拐点前需要花多长时间,会不会错过一些窗口红利期,因为如果错过窗口期,即使你表现再优秀也会打折。这其实还是非常复杂的一件事情。
对于大客户来说,他们都希望得到的服务是专属定制化的;同时对我们来说,刚开始未找到适合市场需求的产品,而做系统集成可以实现收入的快速增长,解决了我们当时生存的问题。
但是如果只是为了生存,那就会变成一家纯项目公司了。实际上我们在16 、17年逐渐发现一些测试测量项目,也逐步形成一系列的标准化和半标准化的产品系列。
做Tier 1 是一件重投入的事情,因为大客户对于你的机器的先进程度、品质控制体系、场地、服务能力都提出了非常高的要求。
所以到了2017年我觉得我们必须去融资,不然连客户审核都无法通过。如果没有资本的加持,可能我们就会错过绝佳的窗口期。
我们真正的Tier 1的拐点发生在2018年。经过了前期几次项目合作,我们在项目管理方面得到了认可,订单规模也接近上亿元。
我们现在正在把产品往系统服务上发展,过去积累多年的技术正慢慢地集中爆发。
蓝湖资本:工业领域的企业从几千万做到1亿元收入不难,但如何突破1亿元,实现更大的增长却不容易。精实测控在此过程中是如何突破发展瓶颈的?
王磊:我觉得最重要的是搭建适合的人才梯队。因为做Tier1的话,更多考验的是生产、供应链、项目管理和商务能力,并非单纯的技术能力。
创业初期,我们先是集中火力做大项目,在18年、19年引入资本后,我们做了大型自动化系统集成项目,当时人力资源扩张太快,管理的组织结构又过于扁平,来不及培养腰部中层力量,造成了管理层精力分散。
所以在18年年底时,我们暂停了大型国内自动化的项目业务,把团队组织架构改为模块化的服务方式。
但是随着后期业务扩张,我们发现每个中层和高层能力范围上1个人要管20~30个人,管理质量有所下降。
19年底我们又做了一次组织变革,把一些公共的项目合并同类项,以此降低管理难度,同时我们也充实了中层的腰部力量,从外面也引入了行业优秀人才加入。
我们之前一直秉持着前端思维,注重业务和技术工程,现在我发现后端思维对于企业发展也很关键,更加关注内控、仓储管理、生产管理、供应链管理。
在我看来,组织架构遵循着"分久必合,合久必分"的规律,对不断发展的公司来说2-3年就需要变革一次。
蓝湖资本:在你看来,精实测控公司的核心竞争力是什么?
王磊:我们的核心竞争力是我们有一群人,他们拥有用技术改造行业的愿景,历练多年,已经深刻理解了行业的需求。这些员工中有"高谈阔论"的,也有踏实干活的,这两类人在一起会产生很大的价值。
我们的使命和愿景是未来能成为一家世界级的工具设备供应商,但就我个人而言,我更加希望精实测控是一家不断能够吸收新技术、新理念,并且能够基于这些新技术、新理念创造出新的工具,从而改造整个行业的公司。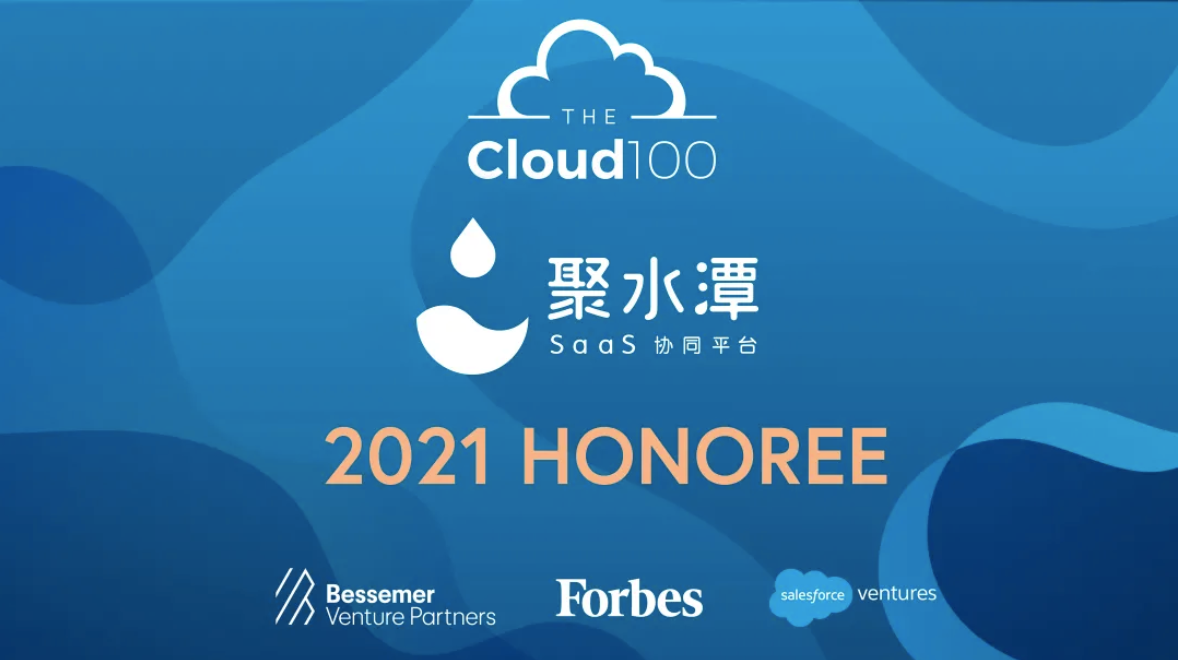 On August 10th, Forbes released its 2021 Cloud 100 List. This list, produced in collaboration with Bessemer Venture Partners and Salesforce Ventures, is the definitive ranking of the world's top private cloud companies. JST, a Blue Lake Capital portfolio company, is one of three Chinese companies to make the list.
Forbes uses four factors to evaluate hundreds of private cloud companies and identify the standouts: market leadership (35%), estimated valuation (30%), operating metrics (20%), and people and culture (15%). Dozens of public cloud CEOs helped score and rank their private peers.
Founded in 2014, JST has been committed to developing cross-platform ERP systems for numerous enterprises. Tasked with addressing customer demands and pain points, JST leverages the synergistic nature of SaaS to connect the entire e-commerce value chain from upstream to downstream. Today, the company has grown to become a SaaS ERP platform that offers a diverse range of services to merchants. As of today, JST operates over 80 outlets across China, covering 350 cities, with a team of over 2000 people providing timely and quality services to its merchants.
During the past 7 years of serving e-commerce enterprises, JST has been digging deep to diagnose the pain points of the industry and its users. Efficiency and synergy are the two guiding principles of JST when it looks at building up a comprehensive product mix and optimizing its service system. As a result, JST's products and technologies are leading the way. Its unique "tailor-made" service system has now become an industry standard. The integrated SaaS ERP solutions offered by JST has dramatically sped up the digitalization process of the entire e-commerce industry in China and contributed to the thriving SaaS sector in China.
As Luo Haidong, Founder and CEO of JST said: " B2B business is a pit that'll take a decade to fill up. As a B2B company, we have a long way to go before we become the world's biggest SaaS Synergistic Platform that pivots on e-commerce ERP. This is our vision and something that we will work tirelessly to turn into a reality." In the future, JST will continue to focus on technological innovation in order to keep upgrading its products and service capabilities. By doing so, JST can offer users ever-improving integrated solutions and service experience to lead the industry toward transformational upgrades. In the meantime, they keep optimizing their layout strategy around their core business. They will also work to build an integrated e-commerce innovation ecosystem via M&A and incubation. We believe all this will help increase their presence across the value chain and contribute to the digital and intelligent transformation of enterprises.
Tanma SCRM, a leading WeCom SCRM provider, announced on July 28th the completion of a 15 million USD Series B funding round led by SoftBank Ventures Asia and co-invested by Shunwei Capital. Tanma closed its Series A funding round just two months ago, raising 10 million USD from Blue Lake Capital, Legend Capital, and K2 Venture Capital.
Tanma SCRM uses WeCom to serve sales-driven enterprises by offering total process solutions from customer acquisition, conversion, and services to management.
Tanma has all three customer-facing scenarios (online, offline, and by phone) covered through the use of multi-channel management, search/location-based customer expansion, and their marketing toolkit—which includes community operations, fission marketing, red packets, lottery, CRM, and telemarketing calls. These tools have effectively lowered customer acquisition cost, improved lead conversion, and increased transparency of social marketing—arguably the biggest pain points of SCRM.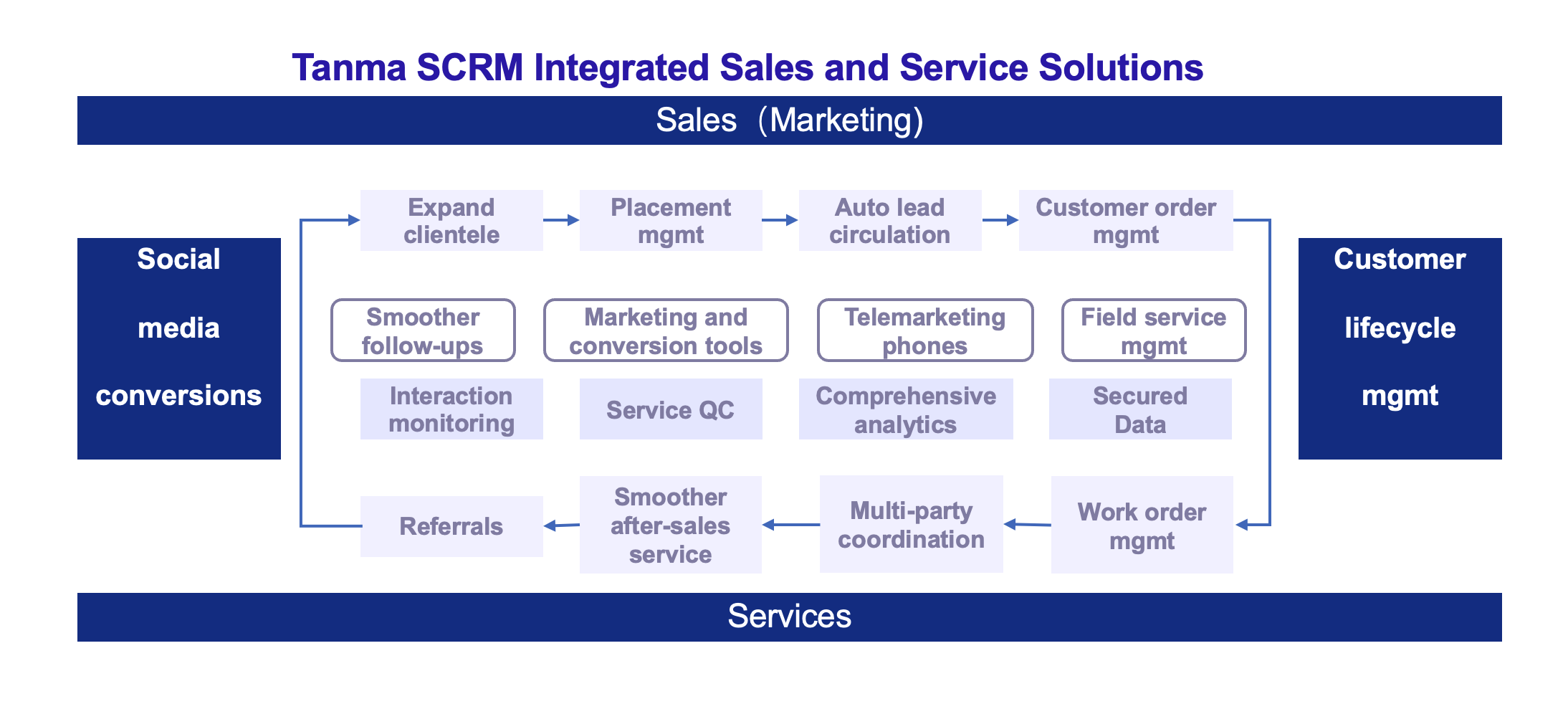 In addition, the use of Tanma's side bars, client SOP, and marketing tools make it possible for enterprises to have smoother after-sales communication and boost customer renewal rate. By supporting digital and granular sales process management and CRM processes, Tanma helps take its clients' businesses to the next level.
Tanma SCRM has served thousands of corporate clients, including Gaotu Group, Taikang Life Insurance, and Zoomlion. Its marketing solutions have been implemented across various sectors such as education and training, finance and insurance services, real estate services, big-ticket purchases, aesthetic medicine and enterprise services.
Meanwhile, as part of Tencent Cloud's Thousand Sails Plan, Tanma SCRM has received many awards such as the Most Highly Recommended SaaS Provider of the Year and 2020-2021 WeCom SCRM Leader award, making it one of the most well-recognized service providers among peers and customers.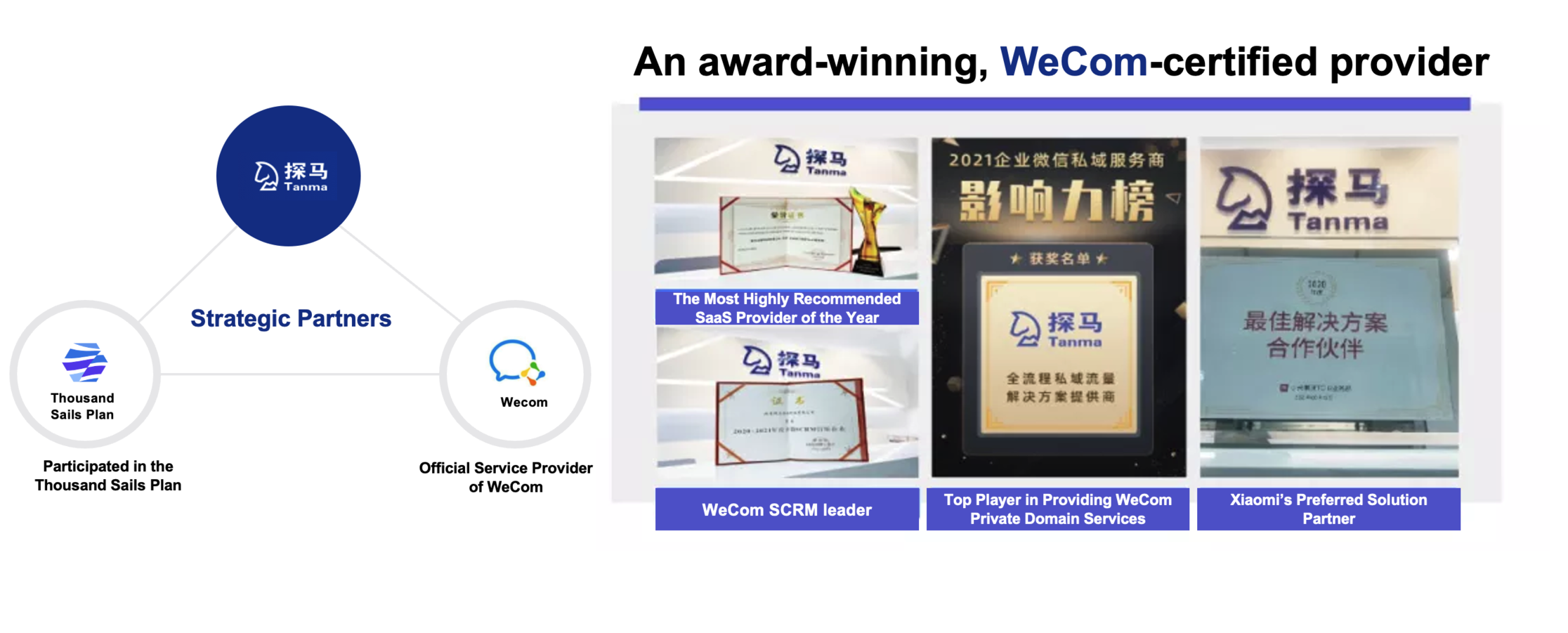 Tanma SCRM has a team of over 270 people, over 50% of which are in R&D. Many of its core team members have come from big-name companies such as Google, Tencent, Baidu, Huawei, and top universities in China and abroad. Collectively they have innovative capabilities in cutting-edge technologies and vast experience in the field of enterprise services.

7月23日,蓝湖资本投资企业「怡合达」正式以"301029"为证券代码在深交所创业板挂牌上市。
成立于2010年的怡合达主要从事自动化零部件研发、生产和销售,提供 FA 工厂自动化零部件一站式供应;其深耕自动化设备行业,基于应用场景对自动化设备零部件进行标准化设计和分类选型,通过标准设定、产品开发、供应链管理、平台化运营,以信息和数字化为驱动,致力于为自动化设备行业提供高品质、低成本、短交期的自动化零部件产品。
截至2020年12月31日,怡合达已开发涵盖176个大类、1,404个小类、90余万个SKU的FA工厂自动化零部件产品体系,并汇编成产品目录手册;年订单处理量约55万单,年出货总量超过230万项次,90%标准件可实现3天内发货;累计成交客户数突破4万家,服务3C、汽车、新能源、光伏等行业。
今日,怡合达高开713%。截至10:45,怡合达报于每股113.36元,较每股14.14元的发行价上涨701.7%,市值约为452亿元
What are the hottest arenas for VC firms this year? Most investors would agree—it's new consumption and enterprise service.
However, enterprise service is not nearly as accessible as internet products are for most people. You don't often hear sexy, insane growth stories. However, as the internet traffic dividend dwindles to a trickle, business warfare starts to break out from behind the scenes — among companies that are quietly serving their big-name corporate clients.
In the enterprise service sector, SaaS attracts the largest amount of capital and is considered the most likely to disrupt the software market. It is estimated that China has about 20 SaaS companies with over 100 million RMB of ARR (annual recurring revenue, a key indicator that measures the size of a SaaS company). Blue Lake Capital is a champion of SaaS and has placed a substantial bet on the arena. According to the company, they have invested in 6 of the 20 biggest SaaS companies of the past 4 years.
In July 2021, I had the chance to meet up with Managing Partner Ray Hu, Chen Haohui and Wei Haitao, partners of Blue Lake, and hear what they had to say about SaaS. Blue Lake Capital was founded by Ray Hu in 2014. He is an investor of Momenta, Meicai, Qunar, and Grab. Starting from 2016, Blue Lake Capital gradually shifted its focus area to SaaS, with investment in Moka, Zhenyun Technology, JST(Jushuitan), among other SaaS companies. The insights into the SaaS business they gained over the past five years are more than hard-earned experience than investment methodologies.
Blue Lake Capital was founded at a time when the big VC firms got even bigger in China. That made it impossible to stay a competitive and comprehensive boutique fund. Placing big bets on highly selected companies and becoming part of a value chain has become a way forward for some small and medium-size funds.
Ray Hu characterized this domain-specific strategy as "standing on the other side of the table".
01 "There's a devil in every irregularity"
Tencent News: When did the idea of "standing on the other side of the table" come to you?
Ray Hu: When I made my worst misjudgment with Moka. The founder said in angel round that he wanted to do ATS (applicant tracking software). I told him: stay away from ATS. I'm telling you, I've looked into it and there's simply no market for it in China. We talked again in Series A round, and I still decided it was a no-go for me because however, I looked at it, the ATS market was just not big enough to make sense. But then in Series B+, we just couldn't let the Moka slip away again, so we jumped on the bandwagon.
Tencent News: What did you learn from this case?
Ray Hu: Don't give too much thought about the ceiling. Knowing the unit price and scale of the customer base should suffice. If both are five-digit, we would take the plunge; if one is five-digit and another is 6-digit, chances are it's quite a good project.
Basically, it's about zooming in on matters most in any given stage: in Series A round, see whether the product is standardized; in Series B round, see whether the sales are scalable.
Tencent News: What methodologies have you accumulated for investing in Series A and B rounds of SaaS companies?
Ray Hu: What exactly is an investor looking for in a deal? One, real product with value. Two, margin of safety. Three, compound interest. In the SaaS business, these three things can be translated as: Is there customer value? It is complicated enough, with barriers to entry? Retention/renewal rate?
What's really good about this arena is there are many success stories, especially in the US. You can look at the growth trajectories of these companies from year one to year ten. By year ten, a company would typically be listed already. The revenue they generate each year, the number of customers they have and the amount of money they burn – all these numbers are readily available. Our job is to identify metrics that are quantifiable so we don't spend much time on those when doing due diligence, but instead focus on the outliers. Evaluating a deal is about sniffing out irregularities.
Tencent News: What do you mean by irregularities?
Ray Hu: For example, three salespeople generating 20 million RMB of sales.
Tencent News: Isn't that great?
Ray Hu: It might be. It could also be a red flag for many of the problems you didn't see. As the Chinese saying goes: there's a devil in every irregularity.
What could the devil be? No competitors, robust customer demand, short sales conversion cycles, contract signed after one or two visits – all these are irregularities.
Tencent News: Isn't that supposed to be great? What can be the problem?
Ray Hu: 3 salespeople for 20 million RMB. That's 6+million RMB per person. That means these are big contracts. Chances are this company is not working on SaaS products but contract deliverables.
Tencent News: Such companies may have a hard time scaling up in the future.
Ray Hu: And the sales pipeline can be problematic. 3 big contracts worth of 20 million. Where can you get 3 more next year? You simply have no idea. I'd rather the 20 million come from 100 small contracts, and next year I can look at signing up 150 to 200 small customers and growing at a steady pace. That's the certainty I'm looking for.
Tencent News: Any other irregularities?
Ray Hu: Along the lines of sales, say, if a company tells you the cost of sales is only 15%. That just can't be for a startup in its first few years. We need to dig up as many reasons as possible when doing due diligence because the window is small.
Tencent News: How do we identify irregularities?
Ray Hu: You would have to go the opposite direction by knowing what's normal or regular. If we have a feel for the business, we would know what's normal and not get obsessed with it; we would also know what issues are problematic, but not too important. You have to take the bull by the horns and figure it out.
Tencent News: President of Zhenyun Technology Yao Yiming said that if a SaaS company (in China at least) has a high enough ARR rate and retention rate, you can invest with your eyes shut.
Ray Hu: Yes, you can invest blindfolded if those metrics look great. But most companies are not that good, especially in the early stage. They are not around long enough to have a track record, much less a renewal rate.
Tencent News: Two of the four partners of Blue Lake Capital are pure investors, and two are operator-investors. Do you pay attention to different things?
Ray Hu: A pure investor would usually look at the product interface and talk to a few customers, which might be a setup or a bait. You may go one step further and talk to experts and competitors. But even if you find inconsistencies you might not be able to interpret it. An operator investor, however, would hit the nail on the head.
The pure investor would have to know what your hammer looks like and try to find the right nails. Back in the day, there were many opportunities but not nearly enough money. If you showed up in the market with enough money and tried your luck here and there, you could always nail something. Now with fewer opportunities around, if you go hunt for nails with your hammer in your hand, you're more likely to hit the nail on the head.
Tencent News: What is your hammer?
Ray Hu: That would be our knowledge of how SaaS software should be done.
A SaaS company is supported by three pillars – products, sales, and service. The last two are just as important.
02 "The first 12 months post fundraising are the most dangerous."
Tencent News: What are the implications of SaaS companies' rising popularity over the past two years?
Ray Hu: It's a mixed picture. The good news is it's easier to raise capital for your portfolio. The bad news is the post fundraising 12 months is the most dangerous period for any company as it tends to make lots of mistakes.
Second, there is a lot more competition – VC firms that used to steer clear of SaaS are coming in; Before you had a deal for 30 million dollars, but now you don't even get a chance to talk to the founder without putting 50 million on the table; In the past, you had 3 weeks for due diligence, but now you have to whip out a term sheet in three days. The "involution" (cutthroat competition) is incredible. But this is expected – just a matter of sooner or later. You should be worried if you don't see competition in the industry you want to invest in.
Tencent News: Why is that 12 months the most dangerous? Is it because of euphoria?
Ray Hu: You do get a boost but end up making more mistakes when it comes down to business.
Let's see what could possibly happen. During the fundraising process, the founder tends to paint a nicer picture and tells investors that the company can bring in at least 30 million next year while it's more like 20 million. Now, they have to make it happen, say, by having 50 salespeople after fundraising instead of working with just 15. That's how SaaS companies dig themselves into a hole.
What happens then, with the 50 salespeople out there hunting for new orders? A salesperson may come to his boss and say, this product is usually sold for 200,000RMB, but this big client/sucker/friend I know would sign an 800,000RMB order. But he has a handful of other requests. Yes or no?
Tencent News: No.
Ray Hu: You wouldn't say no. If you do, the order is gone, so is the salesperson. The order may go straight to your competitor.
You'd just have to sign it. And you'd soon realize that the salesperson has made a way bigger promise to the customer than he was telling you. You'd realize you can't deliver, and you would have to get more R&D people on board to deliver. Say you have five orders like that and the entire R&D team is burying itself in work trying to deliver, the company would be ground to a halt. Scheduled upgrades are left behind.
Tencent News: What would be the right way to go?
Ray Hu: Do not rush to hire more salespeople.
You need to sign more orders but don't rush to hire more salespeople. They are shortsighted. The right way to approach it is to follow the original trajectory and do not set a growth target too high. There's a pattern in this business. A typical SaaS company can grow 50%-100% each year in the early years, but something is wrong if it suddenly hits 200%.
There's no such thing as a free lunch. A company can grow crazy fast, but not without a hefty price.
03 "Do not put human nature to test."
Tencent News: Moka CEO Li Guoxing said that organizational capability is more important to a SaaS company than having a heroic CEO.
Ray Hu: The SaaS business is one long value chain that requires the concerted effort of everyone. It is an arena without secrets. The trick is to be able to gather a group of people to do it out of pure faith while being paid a lowball salary.
Tencent News: From your vantage point, what are the typical traps for SaaS startups?
Ray Hu: Sales and delivery are always the two biggest traps out there.
You will not only need good salespeople to drive sales, but you also need willing customers. The salesperson may peddle really hard and rattle off a list of product features. But even if some of the features are unique, 1) it's not a done deal because that feature might not be what the customer wants, and 2) even if it is, a competitor can catch up within 2 or 3 months.
Tencent News: What should you do then?
Ray Hu: There are many ways around it. For example, developing a new feature. It can be one that customers really need and see great value, or it can be one that looks fancy for driving sales, but that's not necessarily useful for customers. We need to have both and use them alternately. Every responsible investor would keep revisiting these issues with the founder until they get it right.
Tencent News: What are the fail-safe tips you have?
Ray Hu: The founder of a company we invested used to be in the tech business. One of our partners with operational background asked him about the company's revenue breakdown by region. He said 50% came from Northeast, 30% from Southeast and 20% from the East. Most investors would just let it lie, but our partner immediately knew the numbers were off – all management software companies get 50% of their sales from the East.
If you build a new sales team in the East region, but the salespeople keep picking the low-hanging fruits. Would you let them? You want to go beyond the tech industry, but how do you tackle the barriers down the road – brand new use cases you don't have experience with? Greater investment into R&D? Longer conversion cycle for your salespeople? Lower ARPA in other sectors compared to the deep-pocket tech industry? Would you be willing to solve more complicated issues for less? It'd be even more agonizing for the salespeople. If I were the sales lead, I'd think – would this impact my performance and commission? Who should I send to fight the toughest battles? What's in it for him? All these are typical managerial issues.
There's a simple solution for this. Let's say this company is trying to boost its sales in the East. Step 1, send your main sales force to the East to seize the tech industry. If you don't get it in the bag, your competitors will.
Step 2, cast your net wider to cover more sectors, but not with the entire sales force. Send scouts instead. These are people that will take one for the team. But don't send your top salespeople. You don't want to lose them in the fight and impact the team. Send people with mediocre performance.
But then the scouts can't explore at random, going for the medical industry today and FMCG tomorrow. For example, a salesperson in Guangzhou is assigned to cover FMCG companies. Beyond that the supervisor would have to grant him the approval and go with him. His commission can a bit higher just so his real income does not suffer. If he manages to sign on new customers, he may actually make as much as when he covers tech firms. That's how a company gets people on board. Take it slow, see whether a certain sector generate more revenue than cost incurred. If the cost is greater, then move on to the next. That's how you get a hang of the sales dynamic in each sector, at a small cost.
There are many detail issues it's quite fun. Just tackle them one at a time.
Tencent News: How about delivery?
Ray Hu: A typical delivery issue is – should I say yes to customers' weird demands? If so, for how much? How much is too low and not doable? Do I do it on my own or hire more people for it?
You may say yes because this feature may be useful to future customers. Then you'd need to involve R&D personnel in customization. Should these people follow the lead of the delivery team or R&D team?
Tencent News: The delivery team.
Ray Hu: Wrong. They should follow the R&D team. After all this customized product will be integrated to the product mix. There are many similar issues like this where choices would have to be made.
Tencent News: Of all customers with weird demands, what type of customer can I say yes to?
Ray Hu: It's complicated. You're asking because it's a judgment call. That's usually because you don't have enough customers to tell whether it is a universal demand. Companies would say yes in most occasions because they want to get the order.
Firstly, You need to figure out how to lower the cost as much as can. Second, whether the customization team follows the R&D or delivery team. This is crucial.
Tencent News: Having homogeneous products would only set a company up for an endless price war. So how does one build a differentiated product?
Ray Hu: Moka is highly responsive to customer demands. It has a Net Promoter Score of 8 while the industry average is -20. How did Moka pull that off?
Moka runs a "group for grumbling users". Everyone from CEO to frontline salespeople and customer service are there. Anyone who receives customer complaints shares a screenshot of the complaint for follow-ups and troubleshooting. If it's a common issue, it will be put on the agenda for the next meeting, and addressed with a timetable and a lead person.
I don't think other companies have a group chat like this.
Tencent News: Wouldn't that make the CEO overwhelmed?
Ray Hu: All discussions would happen among a much smaller group of people. Say, if a salesperson shares a product complaint in the executive group chat, the product manager would go: why did you blast it to the group? You could've just sent it to me. Companies with that kind of corporate culture can't possibly be product-driven. Every company can make the change their customers wish to see, but most would take longer.
Tencent News: They are trying to keep the CEO in the dark.
Ray Hu: We all try to look good and capable. Such is human nature. So don't put human nature to test.
Tencent News: With all this insight into the business and what's going on in their minds, how does that help with your investment decision?
Ray Hu: Operator investors tend to subscribe to the Eastern philosophy, which is more about human nature, while pure investors lean toward Western philosophy, which is more logical and categorical.
Investing is an art, not something that can be solved with just equations and numbers.
04 "Herd Behavior in Venture Capital"
Tencent News: Where does the SaaS market stands in terms of development stages? What is the macro-environment that sets the stage for SaaS explosive growth over the past 2 years?
Ray Hu: It is in the early stage of explosive growth. My understanding of the macro environment is different from that of operators. As a pure investor, I would say it happens against the backdrop of raising labor cost, widespread availability of IT equipment and mobile devices, and the readiness of cloud infrastructure. Operators would attribute the rapid growth to VC's involvement. After all, building a software product can cost 300 ~ 500 million RMB. Apart from VCs, who else has the wherewithal to do it?
Tencent News: So why did VCs enter the fray?
Ray Hu: there is the herd mentality among VCs. They wouldn't have joined the race without these few success stories.
Tencent News: Why can't we see a salesforce of China? How do you look at future trends?
Ray Hu: We will, in the next 3-5 years.
Most SaaS companies in the US follow the same playbook. Value creation typically happens after IPO, and the market cap would at least double after IPO.
A growing market cap correlates with stronger performance, higher valuation, and M&A, which is an important factor. Being the first public company in a sector means it has money to acquire latecomers. Salesforce, Adobe and Workday all expanded via acquisition funded by the capital market. The salesforce is key to a SaaS company. That's how you generate additional sales. SAP and Oracles have been known for their shopping sprees. In China, SaaS companies have not yet taken advantage of the capital market, but they will, sooner or later.
Tencent News: When do you think SaaS companies in China will be ready for the capital market?
Ray Hu: Within 2-3 years. A company can scale up very quickly if it has a solid main business and a smart acquisition approach.
Most B2B companies will live, but they may find it difficult to scale up. If a company grows to become huge, the capital market will give it a high premium. Why? Because we all know that it's a highly unlikely event. We pay more for scarcity.
In China, I think 10 billion is just a starting point. It's possible for a company to grow to a 30-50 billion enterprise.
Tencent News: What is the worse fear of a B2B company?
Ray Hu: B2B companies can't grow fast, which is a good thing, because your competitors can't either. So if you're lagging behind, you can catch up real quick. You can afford to make mistakes.
Top B2B companies are investors' darlings. They have money to burn. The flip side is the cash flow can easily go in the wrong direction. That's why managing cash flow properly is important. It's not unusual for a company to stay in the red for the first 3-5 years. But you'll need enough money to keep up with the bleeding.
Tencent News: Tech giants such as Alibaba, Tencent, Baidu, Tictok have all burst onto the B2B scene. How does that impact startups?
Ray Hu: No impact at all. Granted, they have more traffic, but that has nothing to do with you. Second, even a tech giant will have to stay in the game for years to see any result. The best and brightest always go where they can deliver the best performance. Third, customers don't always opt for big brands.
Tencent News: With so many SaaS companies in your portfolio, have you created a profile for successful SaaS founders?
Ray Hu: CEOs always care more about customer satisfaction than anything else. This is a business built on repeated purchases, which is an enabler of long-term profitability and a positive growth cycle. A kick-ass SaaS company keeps their customers happy, and the rest of the problems take care of themselves.
Tencent News: I don't think you're betting on the founder. As one of your partners Wei Haitao said, "you can't bet on the founder based on your own preferences."
Ray Hu: No, we definitely bet on the founder. Regardless of how much we know about a business, 70% of its success depends on the founder. But there are uncertainties. Will a kid make it to an Ivy League school? You never know.
"Not based on one's preferences" means acknowledging what the founder manages to achieve in a given industry environment. Try putting the entrepreneur and the deeds in perspective instead of being way too biased.
Tencent News: Any profile that you think is no good?
Ray Hu: Those that dither won't make the cut. A good founder has just the right amount of salesmanship. Smooth talk is important, but he can't get carried away. He should be aware that he is smooth talking, in a way that the investor picks up without calling him bluff.
Tencent News: As a fund with a focus on SaaS, how do you feel if you fail to invest in the top players?
Ray Hu: How I feel doesn't matter. It'd be a failure.
Tencent News: How do you just keep winning, and make sure that you always get to invest in top SaaS companies?
Ray Hu: first of all, we have a bit more common sense and a feel about the business than most people. Second, we continue to create value for entrepreneurs, for example, by offering sales enablement module, etc. Blue Lake is like an SaaS for our founders.
We can't be sure, of course. We can only work harder each day. As we say in Blue Lake, keep showing up at your customers' doors – that's how you get business. And we also say that there are only two seasons in a year – a busy season if you work hard, and a slow season if you don't.
Grab a drink, keep these words in mind, and keep at it. Go home, get some sleep, and go to work again the next day. (chuckle)
05 "VCs are for lazy folks. At least they can get home for dinner."
Tencent News: You had worked in BCG for 4 years, and GGV for 7 years. Why did you decide to quit and become an investor?
Ray Hu: A consulting project lasts for about 8-10 weeks. 3-4 weeks down the road you know what you are about to write. The rest of the time is spent on writing it up, double checking the format, footnotes, numbers and punctuation, tweaking the wording to get rid of the edge, and fiddling with the color palette. If you look to spend 20 years in consulting, 15 of those years will be all about tweaking formats and wording. That's kind of boring.
So I was thinking, can I do it the other way around? As a consultant, I put together slides to share my insights with clients. I charged them on a per person per day basis. I couldn't make more than my hourly rate, which can't get beyond a certain range. Investing, however, is about using a financial leverage to magnify the return on my insights.
Tencent News: What was your focus area for investment in GGV?
Ray Hu: GGV didn't assign specific sectors. There were 10 of us and we invested mostly in internet companies and enterprise service companies. We didn't invest in gaming, though.
I was new to investing. I couldn't read the three financial statements, and I didn't know how internet traffic worked. GGV was nice for a rookie like me. I didn't know anyone there when I joined, and I didn't make any meaningful contribution in the first 18 months but I didn't have to stress over it. Those days are gone. Now you can't possibly show up at GGV clueless about investing. There are more than enough smart and capable people in this business.
Tencent News: Among the companies you invested in GGV, Qunar, 21Vianet and Grab, which is the most interesting?
Ray Hu: Every deal has interesting stories to tell. Qunar opened a door for me. When I heard Zhuang Chenchao's thinking behind the founding of Qunar, I got inspiration about how to spot investment opportunities in an ocean of companies. He co-founded Shawei.com, a sports website after graduating from college. I asked him why. He said Sina was the hottest portal in 2000 it was impossible to beat. So he picked the hottest channel.
He thought about doing news, and if he did, whatever he created would probably be as big as Toutiao (news site Jinri Toutiao). But he decided that doing news was risky and entertainment news was no fun. Sports is not bad and sports advertisers were rich. So he decided to do a sports portal.
Before he founded Qunar, Baidu and Google were the hottest companies, and finance contributed the lion's share of revenue for Google. So he founded rong360, a financial search platform. The second biggest advertisers were travel agencies so he switched to OTA and founded Qunar.
Tencent News: Why did you leave GGV in 2014 and founded Blue Lake Capital?
Ray Hu: I was tired of working for others. I could run a financial model and calculate how much I would make in the next 10-15 years. It was a depressing exercise. Not that the numbers weren't great, just predictable.
Tencent News: Have you seen a seismic shift in the VC industry since 2014?
Ray Hu: The total amount of capital it the hands of top VCs is 2 orders of magnitude (100 times) larger than that of the second-tier VCs. Sequoia, Hillhouse and Tencent each have a pocket so deep it's bottomless. This was unimaginable back then.
Tencent News: How did you manage to slowly switch Blue Lake's investment focus to the SaaS vertical?
Ray Hu: In 2016, we saw a shift in the macro environment and sectoral landscape. Money was increasingly concentrating in the hands of top VCs. So they grew bigger in size. When capital is no longer scarce, brand recognition becomes more important. That rules out the possibility of staying as a competitive and comprehensive boutique fund. If you run a small fund and you want to be competitive, you must specialize.
Tencent News: Why didn't you run a big fund?
Ray Hu: Even big funds start small.
The VC cultures in China and the US are different. Many LPs told me that LPs in the US would usually ask a GP: what is your specialty? And your ROI? But the first question for a Chinese GP is: how big is your fund?
Tencent News: How do small and medium funds like yours survive in an increasingly concentrating VC market?
Ray Hu: We live by diving deeper into a vertical to achieve a network effect. I heard investors quote a famous Chinese saying "the water may be boundless, but I'd take the one ladle I need". I thought they meant to caution against investing in too many companies. Later I realized it wasn't a matter of quantity. As long as you're investing in companies of the same type, same vertical, or of similar nature, you've got it all under control.
Tencent News: Large VCs and PEs are putting heavier bets on B2B businesses. How do you get ahead and get deals? Your parnter Chen Haohui said, there was a time where he spent 6 months trying to get a deal, but he still lost it even with 5kg of Chinese liquor down the throat.
Ray Hu: Branding has indeed given them great momentum. Let's say if you are not the first to meet the founder, you have to be at least the 10th, or you have to set up a meeting in the same week, or do your dd three days ahead of top VCs. And salesmanship is important. We need to lay out what we can offer – our understanding of the business, how the company can snowball and how we can keep learning and providing input. This isn't just inputting resources. I just disdain the practice of putting together a Wechat group and providing post-deal services from there.
Tencent News: Any advice you have for B2B investors?
Ray Hu: Most investors like me have a pretty steep learning curve. So I'd say spend more time with businesspeople. Old birds like us are not likely to grow wiser hanging around pure investors like we did in the past decade.
Tencent News: Do investors born in the 60s, 70s, 80s, and 90s have different investment styles?
Ray Hu: Generally speaking, the older the investor, the more conservative he is. If you're born in the 60s and still in the game, you must really love investing. Most post-90s investors are in it for the money. Post-70s is a mixture of both. They haven't made big bucks, but the love is still there.
Tencent News: Any difference between Beijing VCs and Shanghai VCs?
Ray Hu: People in Beijing VCs tend to hang out more with those of the same work level. Young folks tend to hang out, have a meal, get some kebabs, and gossip. Those in Shanghai keep to themselves instead of having big gatherings.
Tencent News: How will China's VC landscape change in the next few years?
Ray Hu: It's hard to tell. The handful of VC firms at the top will get bigger, so does the tail, because money is abundant.
Tencent News: How would you describe the standing of Hillhouse, Sequoia and Tencent in the investment community today?
Ray Hu: They are the Wudang Mountain and Shaolin Monastery (two establishments that churned out Kungfu masters), while we are honing our "Dugu Nine Sword Moves" (the invincible killer sword moves in a well-known Kungfu fiction).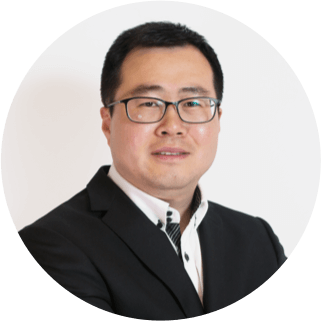 跟大家介绍蓝湖资本在5G主题下的重要投资布局——昆宇新能源。很高兴在去年蓝湖投资之后,作为储能锂电池领军企业,昆宇新能源于近期完成了数亿元的C轮融资,投资方包括多家政府产业基金和市场化投资机构。
蓝湖团队认为,国内5G通讯储能刚刚开始起量,市场需求确定性高。随着5G通讯基站建设进入高峰期,整个市场在未来5年有1200亿的锂电需求,头部企业有望占到15-20%的市场份额。昆宇新能源团队作为这一领域的行业老兵,有着非常丰富的经验,未来空间可观。不仅如此,昆宇新能源作为中国通讯储能海外市场的先行者,有望在海外的锂电储能市场爆发后吃到最大的一波红利。除5G通讯储能外,电力储能、超级电容电池等市场也有很大空间。我们对昆宇团队充满信心和期待。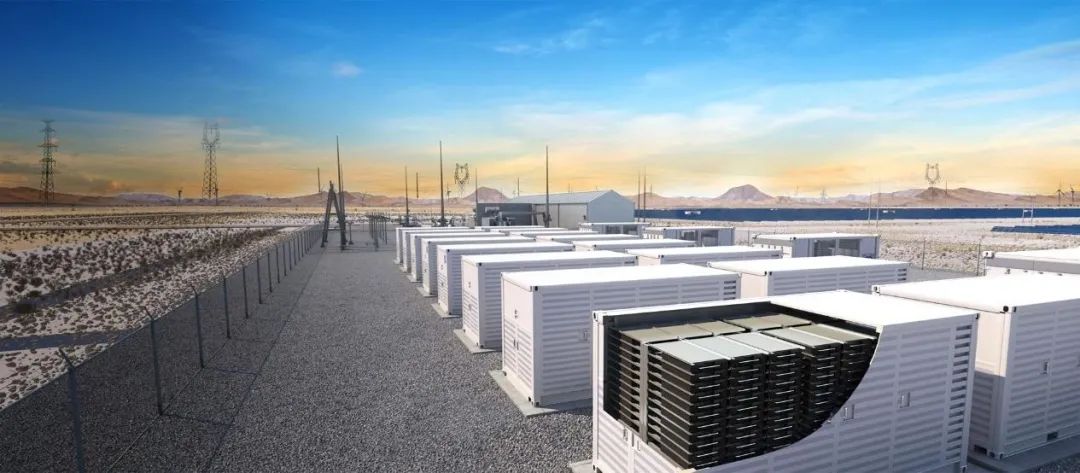 昆宇新能源是国内领先的储能锂电池高新技术企业,专业从事锂离子电池研发、生产和销售,掌握储能锂电池的核心技术,并拥有自主知识产权,具有强大的研发、制造、质量保证和售后服务能力。
在过去疫情肆虐的2020年,昆宇新能源在国内通讯储能领域不仅服务了中国移动、中国铁塔、中兴通讯等头部通信客户,在国内电力储能领域也取得了规模化突破。2020年12月,昆宇新能源参与的西藏日喀则市50MW"光伏+储能"综合能源示范项目并网发电。2021年1月,由昆宇新能源承接的东营垦利宏泰光伏电站配套储能项目成功并网。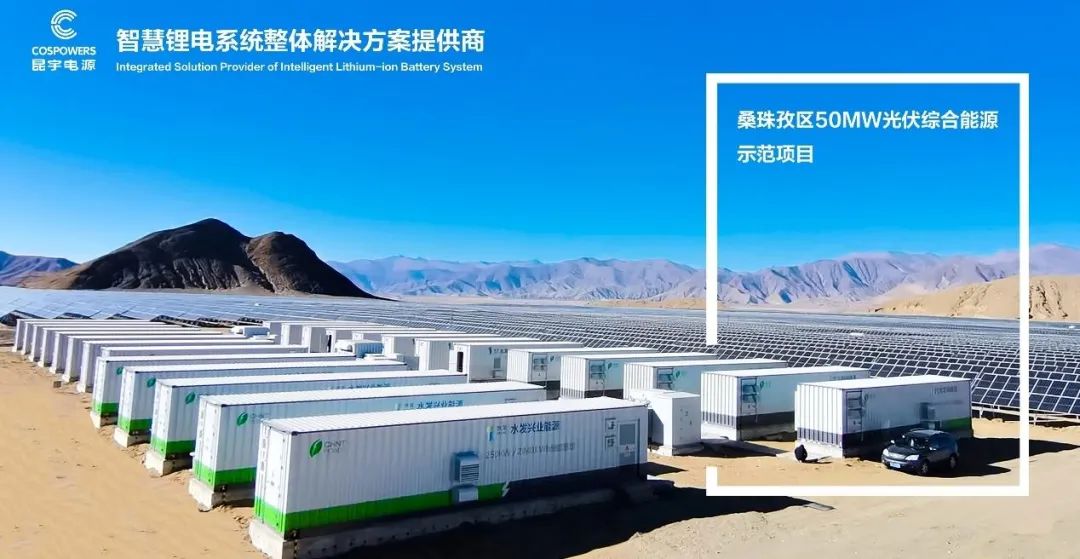 昆宇新能源是中国通讯储能海外市场的先行者。目前,昆宇新能源已经具备完整的自有海外营销网络,共在17个国家和地区建立分公司或办事处,销售覆盖60多个国家和地区。在印度、韩国、俄罗斯等新兴国家市场,昆宇新能源的市场份额遥遥领先,在全球通信锂电市场保持着领先的行业地位。
公司目前已经在国内布局6个研发制造中心。公司核心研发团队平均拥有20年以上行业经验,是国内最早的锂电研发团队之一。公司研发一直以技术极致化为导向,团队曾多次参与国家新能源863项目、电池重大研发项目、参与超过50项国家和行业标准制定,团队累计获得各项专利超过200项。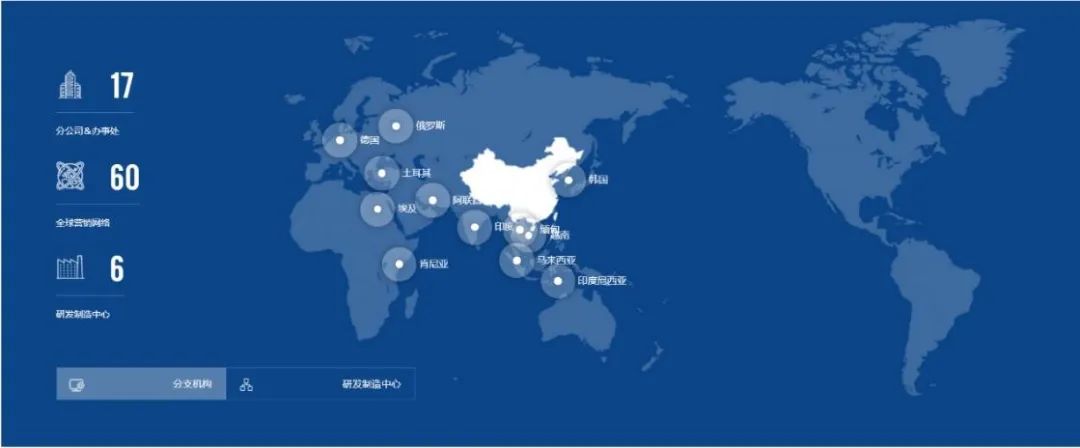 随着本轮融资的迅速完成,昆宇新能源将进一步加大研发投入,加快产线建设,加强市场拓展能力的建设,力争向下游客户提供更好的产品和服务。
Editor's Note: This article is edited based on the two-hour keynote presentation of Ray Hu in the opening seminar of Dark Horse Enterprise Services Training Camp. Ray Hu is the Founder and Managing Partner of Blue Lake Capital and served as an acceleration mentor for the Camp. Over 50 start-up founders attended the event.
Ray Hu was awarded Forbes' 2019 Best Venture Capitalist in China. He has fifteen years of investment experience in enterprise services, including Investments in Meicai, Momenta, Yiheda, Going-Link, Helios, and Moka. Under Ray Hu, Blue Lake Capital has been an early-stage investor in at least one-third of the top-notch SaaS companies in China with an ARR of over 100 million RMB.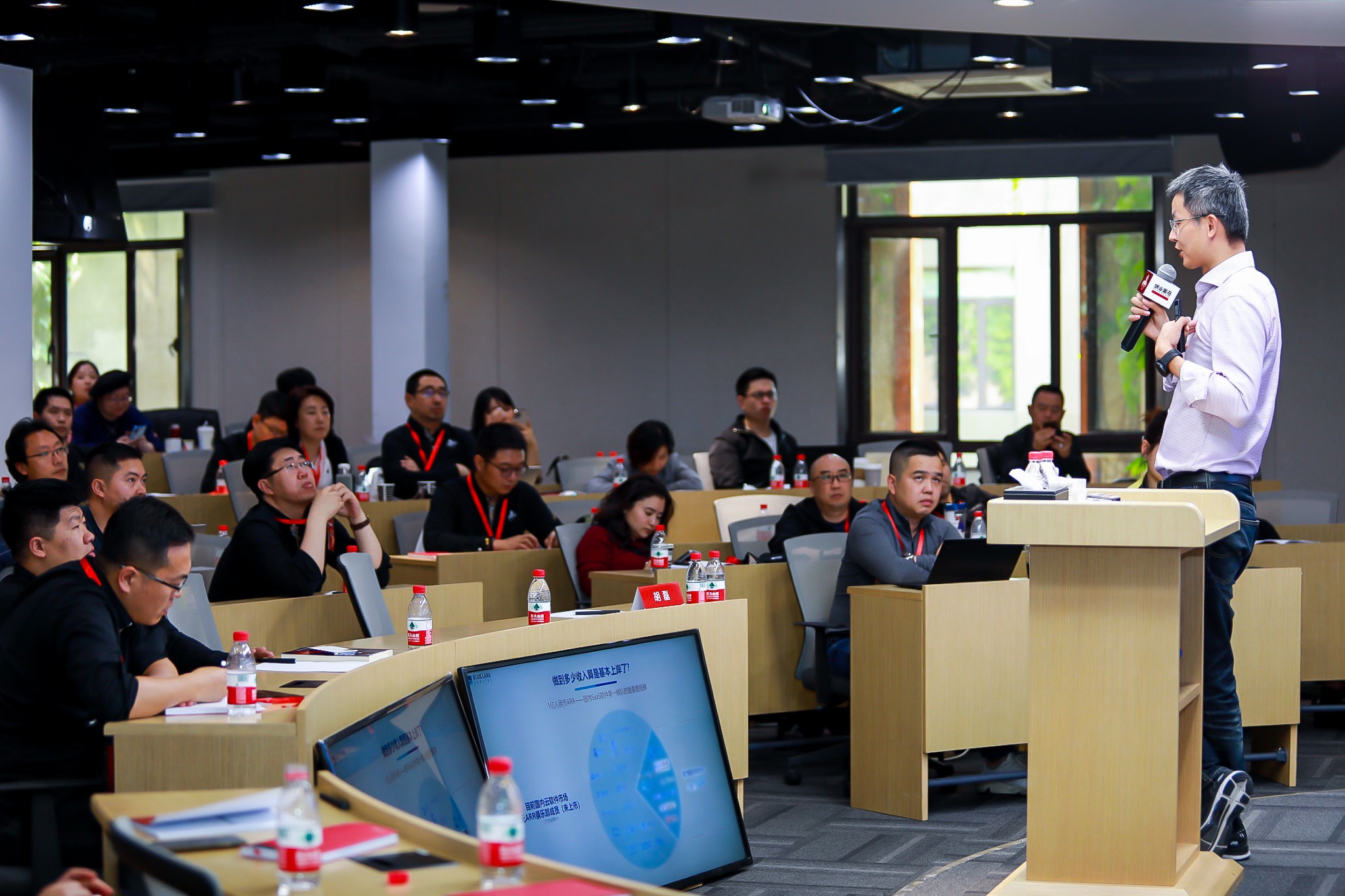 As an investor, it is very important to look at sector-specific opportunities and start-ups from an industrial perspective. One increasingly important industry is information technology, which has become the crucial infrastructure for even traditional sectors.
So, how should aspiring entrepreneurs go about starting their own software business? According to Blue Lake Capital's investment playbook for the software industry, there are two options: developing business solutions for SMEs (small and medium enterprises), a process that involves zooming in on particular verticals, identifying common pain points, addressing these pain points, and eventually developing vertical-specific products; Or, developing modules for big companies by examining the needs of various LOBs (lines of business) and producing industry-agnostic software such as HR, finance, accounting, and procurement solutions.
Two Common Misconceptions about SaaS Startups
Misconceptions toward SaaS start-ups and the industry as a whole are not uncommon even now in China. Many investors believe that the software market is small and those software companies grow only slowly, while in fact, SaaS software is driving a digital transformation in many companies. According to Blue Lake's industry analysis, China's software industry shows just as much potential as the software industry in the US.
To begin with, 20%-70% of software for various sectors worldwide are cloud-based. This number will climb to 60%-90% in the next 10 years. China's cloud migration progress is where the world was in 2016. That means China's software market scale only lags behind the global market by 5 years—not as far behind as we thought.
The software market in China is riding an unprecedented wave of mobility based on AI and cloud migration. All this is transforming the industry from inside out. A plethora of products with these core competences has mushroomed, making China a heaven for investors. US investors were not as fortunate the US software market didn't grow in the same way.
Second, over the past few years, the market cap of US SaaS companies has expanded eight-fold, while the NASDAQ Index only saw three-fold returns. During 2008 to 2020, the market cap of the top 5 US SaaS companies combined surged over 40 fold. All this shows how quickly the SaaS industry is expanding.
Non-US SaaS companies are equally impressive. We selected about two dozen SSE/HKSE-listed software companies that are leading the cloud transformation, weighted the share prices and compiled the Blue Lake China SaaS Index. A comparison of the SaaS Index with the A Share Index showed that the market cap of these companies grew five-fold over the past 5 years. Kingsoft Cloud (one of the leading cloud computing companies in China) and Ming Yuan Cloud (a China-based ERP and SaaS company primarily serving real estate companies), in particular, have had an impressive run since they went public.
Looking at the numbers, we can conclude that the software industry is a high margin, high growth, and big volume sector, with SaaS companies being the front runner, and that makes SaaS software a compelling racetrack for start-ups.
Four Changes in Customer Demand
Why is there an increasing number of companies purchasing SaaS software in China? It is because the demand side is shifting.
First, customers are more demanding. In the past, traditional software companies would pour hundreds of millions of RMB into developing a new product, sometimes to no avail. Companies were often disappointed and got impatient with R&D. As a result, customers were generally unhappy with the products. But these days software companies have been working on improving their cost structure and efficiency. Products are constantly iterated so customers are happier with the products and more willing to renew their subscriptions.
Second, customers have a growing demand for cost optimization. Traditional software companies used to be project-based before the advent of SaaS software. They would identify customer needs, provide a cost estimate and develop the product accordingly. These were typically multi-million RMB contracts and the money would have to be paid upfront. These days, the process is completely reversed—an SaaS company develops a product first and looks for customers later. A customer only pays hundreds of thousands of RMB for a single order. Of course, they are happier.
Third, B2B end-users expect the optimized, fool-proof user experience they've grown accustomed to with B2C software. When procuring enterprise software, customers care a lot about whether the product is user-friendly and efficient. We call this "consumerization of enterprise software". Take booking a flight as an example. Doing T&E reimbursement on Helios (a Blue Lake Capital holding which has become the top expense management and business travel service provider in China)is just as hassle-free as on B2C platforms like Ctrip. This was simply unimaginable in the past when users would have to grapple with complicated OA software.
Finally, SaaS software does not need deployment or maintenance, resulting in enhanced security and a shorter deployment process. All these fuels the long-term development of SaaS software. For any enterprise software to be adopted in the past, the CIO would have to look at the entire IT architecture, budget, compatibility, interface, and available resources before he made the final decision. It used to be a complicated process. These days, all it takes is for the marketing and HR departments to pick the right product and launch it across the company. This explains why SaaS software is gaining traction among companies.
The Growth Path and Opportunities for the SaaS Sector
1. On Sectoral and Start-up Opportunities
Over the years, Blue Lake Capital has accumulated a wealth of experience and knowledge about investing in SaaS start-ups.
The first thing we learned is that neither entrepreneurs nor investors should underestimate the growth potential of the market. Right now, several leading software developers have been growing a lot faster than people thought they would. In fact, explosive growth is possible with increasing customer stickiness. But this kind of growth should not be taken as a given in the early stages of any company. So don't jump to conclusions about when and where a software company might hit the ceiling.
Next, the demand side for general purpose software has changed, which presents challenges to traditional software developers, but also creates opportunities for start-ups. In the past, SAP and Oracle dominated the general-purpose software market. But today, as customers are more segmented, traditional software companies will not be able to meet changing needs with their existing product mix. Digital transformation is no longer a corporate-wide project, but broad-based adjustment that extends to the entire supply chain. Customers expect the software to interface with companies all along the supply chain. This is a challenge to traditional software companies, but it's an opportunity for SaaS companies.
Meanwhile, the development of the software industry has constantly stretched the limits of our knowledge as investors. In the past, we thought that management software migrating to the cloud would be a tall order. Now it is made easy with technological leaps. There are over 200 software companies being traded in the Shanghai Stock Exchange with a total market cap of over 3 trillion RMB. But most of these companies are still traditional, project-based companies. All their previous projects can get a do-over in the future. On the supply-side, it is increasingly important to be product-centric. Product depth and expertise are key.
Chinese entrepreneurs who wish to explore opportunities in SaaS should look at how their US counterparts did it, and then decide what products they should or should not do in China's market. But they cannot simply copy to China whatever products work in the US because Chinese companies are not quite the same as US companies. For example, SFA (Sales Force Automation, software that works like CRM for sales) products developed by SaaS companies in the US might not work seamlessly here given the different sales management styles and philosophies of Chinese companies. In fact, so far, SFA products from the US do not work so well for Chinese companies. Marketing these products in China hasn't been easy, and so US developers operating in China usually face two possibilities—either rebuilding a product with a ton of customization or bracing themselves for roadblocks in sales.
So it is very important for a Chinese SaaS start-up to take a deep dive into the local market and identify real customer demands. This step can be a turning point for a company helping to realize robust growth within the next 3-5 years. It is something that SaaS entrepreneurs need to figure out from the get-go.
Today, a company would have to pay 200 USD per year for every employee that uses American or Japanese T&E reimbursement software, but the cost would go down to 200RMB per year per employee using systems developed by Chinese SaaS companies. My confidence in Chinese software companies only grows over time as I witness how they have flourished with technical expertise, great product quality and fast iteration. No doubt they stand a chance in overseas markets and they can be a force to be reckoned with.
2. On Customer Recognition
There are two things SaaS companies need to keep in mind in order to gain customer recognition.
One, lower cost and boost efficiency for key accounts. These are the pressing needs in light of their complicated organizational structures. Forget about helping your key accounts increase revenue as they have multiple product lines and even more factors that affect revenue.
That brings me to my second point: do help SMEs boost revenue. SMEs have fewer employees and relatively simple organizational structures, and boosting revenue is their pressing need.
3. Advice for Starting a SaaS Business.
Blue Lake Capital offers the following pieces of advice on starting a SaaS company.
First, be patient when just starting out. Note that SaaS companies in the US that went public in 2020 have been around for 10 years on average. So, do not expect a SaaS start-up to grow several folds in a year and go public within three years. When choosing investors for your start-up, you have to manage investor expectations by giving them a realistic and reasonable ROI.
Second, you need a disproportionally large sales force. Pay them generously and keep them motivated.
Third, keep iterating your products, even if it brings only a 1-2% improvement with each iteration. Think of the edge you are going to have with 50 iterations.
Fourth, find like-minded investors. SaaS entrepreneurs should look for investors with domain knowledge, as start-ups benefit from the industrial perspective and domain-specific advice that experienced investors can offer.
Three characteristics of a Startup Mastermind
Excellent start-up entrepreneurs have three things in common.
One, they know how to do the math. How much does it cost to acquire a customer? How much commission do I pay to my sales people? How much inventory do I have? Numbers are what keep you grounded when delivering your products.
Two, they are persistent and patient. The first 30 customers of a SaaS start-up are important because these customers help you shape the product and get it right. Keep them happy. Think about it, how can you possibly serve 300 customers if you can't even serve 30? Don't overstretch the company within the first two years.
Three, always put customer satisfaction first. Given the nature of 2B business, 1/3 of a software company's success can be attributed to its relationship with customers, old and new, and 2/3 to the quality of its products and services. SaaS companies that always keep customer satisfaction in mind will not fare badly in the long run.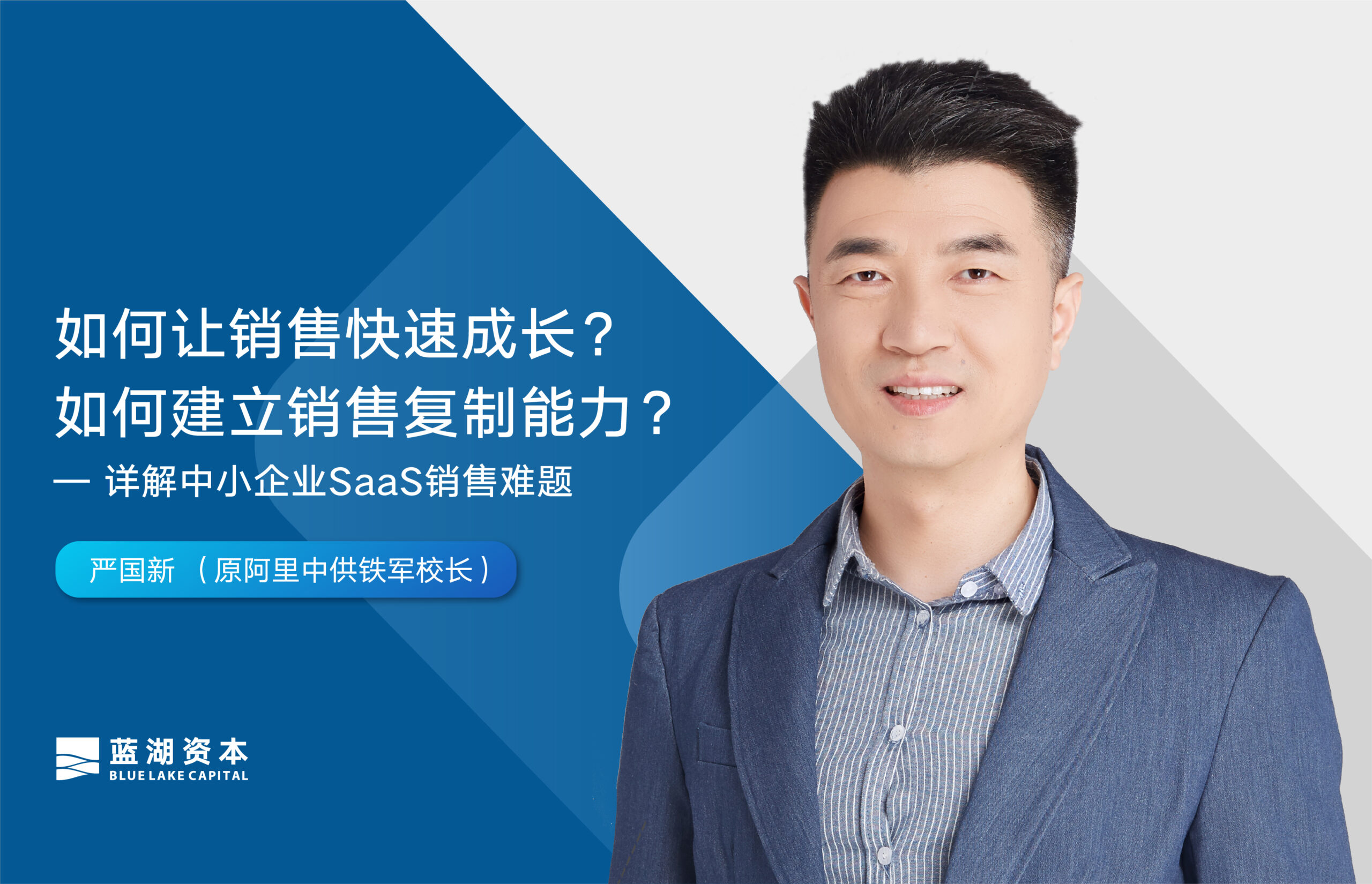 蓝湖资本合伙人陈昊辉:针对中小企业客户的SaaS销售是个数学题。从开发、跟进、成交、收款、履约、服务到续签,创业者如何建立起自己的销售漏斗,需要创业者扮演一位精明的"算计者"。但真正要把针对中小企业客户的销售搭建起来,则是一个体系化的工程,除了会做数学题,也考验管理的智慧。
过去几年,我们非常关注蓝湖SaaS生态圈企业发展中的销售问题,并依靠蓝湖团队的经验和诸多支持蓝湖的行业大佬们一起分析、诊断和调优,协助多家公司招募了CMO和完成了销售体系的搭建。
在本篇文章中,我们邀请了蓝湖的好朋友严校长分享他对销售体系搭建的实践心得。
我们时常面临来自面向全国中小企业的SaaS创业者的提问,应该如何搭建销售体系?首先需要对自己业务的基本面做个梳理,初步判断该业务是否适合全国做直销。然后,我们才会进一步探讨,销售体系搭建的假设、验证、规模化三步曲。
所谓销售体系搭建三步曲,首先是对业务做出假设,基于市场、行业、客户、竞争的分析,制定业务的目标、策略、计划。其次,基于业务假设,选择一、二个市场做验证,沉淀打法、形成模式、迭代产品。最后,基于验证的结果,分析差异性,完善业务,开展业务的规模化复制、全国性拓展。
今天对于2B SaaS赛道的企业CEO们,假设我们的业务适合直销,客户容量足够支撑在全国布局直销团队,那么我对于搭建销售体系,重点想和大家探讨的是两个话题,一是如何让销售新人快速成长,二是如何建立业务可复制能力。后面有机会,我再和大家分享市场如何有效裂变和深化、业务如何健康可持续。
命题一:如何让销售快速成长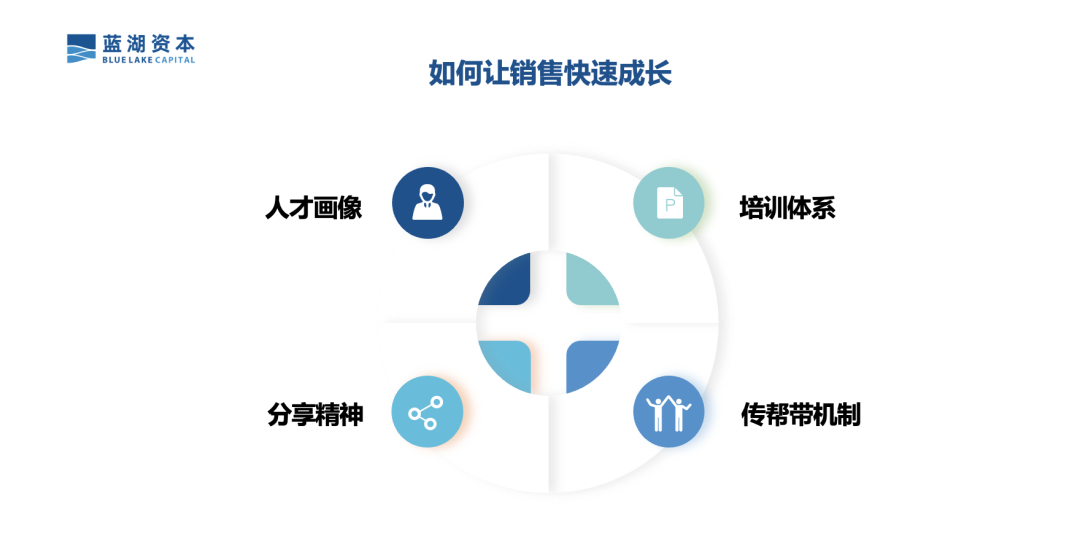 2001年,阿里巴巴建立直销铁军,核心管理层摸着石头过河,当年马云思考的问题首先是"如何让销售快速成长"?而这个问题,阿里巴巴历经三年曲折探索才做出了完整的回答。这是建全国直销团队必须思考的核心命题。
我们把销售人员比喻做种子,把公司体系比喻成土壤。如何让种子能够在土壤里快速成长,这里面有四个要素,一是种子的人才画像,二是形成良好土壤的培训体系、分享精神、传帮带机制。
阿里直销工作非常辛苦,产品高客单价、价值难量化,业务的挑战非常大。前期用血肉长城来形容毫不为过。冲上去一批,牺牲一批,再冲上去一批,又牺牲一批;一批批的,最终剩下来的就是战场上的勇士。分析一下活下来的人,发现有个共性,虽然来自五湖四海,但大都苦大仇深,有一颗想要改变命运的心。这样特点的人,在面对困难和挫折时,更懂得隐忍和坚持。在挑战性目标面前,有更强的要性和狼性,愿意持之以恒的付出自己的努力。
在新人生根发芽的土壤上,当时阿里也走了些弯路,最后发现培训体系、分享文化、传帮带机制环环相扣缺一不可。
培训体系,为期一个月的新人培训,在公司、产品、销售心态、技能以外,贯穿其中的是文化价值观的植入,在每个人的内心都深深烙下"客户第一"的价值观,把向客户的推销,转变成布道电子商务、帮助客户成功。在当时,我们用真诚和热情,打动了很大一批客户。
分享精神,在新人进入市场后,与一般公司销售间相互竞争信息阻隔相反,在阿里大家倡导分享精神,你有一个想法,我有一个主意,当我们相互分享后,我们都可以更有解决问题的思路。正因为这样的分享精神,团队教学相长,最终形成了开放、简单、成长的氛围。
传帮带机制,新人的成长是需要一个过程。最初阿里是区域经理加销售专家,区域经理管整体业务,销售专家负责陪访有需要的销售打单子。但后面发现不行,这样新人阵亡率太高。后面公司把结果好的老销售更多的提拔起来做主管,让主管进行传帮带,把成功的经验和能力手把手的复制给新人。从而新人更好的落地、人均业绩也不断的提升起来。
建立新人成长的土壤,这三个因素看起来简单,但能够做好的公司很少。归结起来,还是公司对组织、文化、管理是否真正的重视。
命题二:如何建立销售复制能力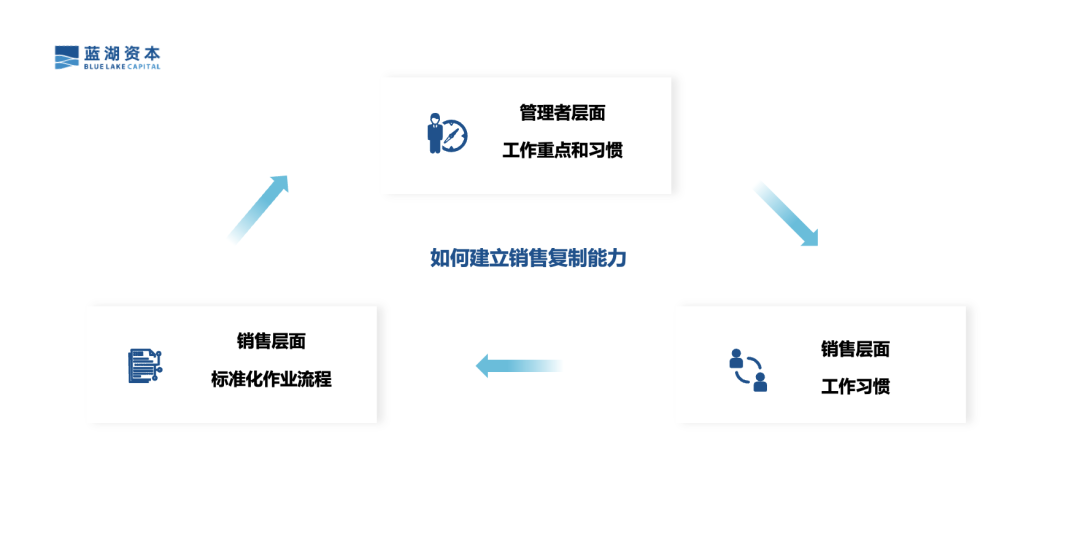 销售业务要从试点到规模化,从个别城市,要走向全国各省市,对于公司来讲首先要建立起销售复制能力,不然的话对于公司来讲将是一场灾难。这个能力总的来讲是二个层面三个内容:销售层面的标准化作业流程、销售工作习惯、管理者层面工作重点和习惯。
销售标准化作业流程,对于销售来讲这就是基本功站马步,细节决定成败,否则看似销售都很忙,但很多做的都是无用功。熟悉SaaS销售的都了解,一级销售流程可以拆分成,客户开发、访前准备、上门拜访、二次跟进、关单、交接&部署实施、服务&维护、续签&增购。而这才是一级,每一级流程每个环节可再做拆分,最近针对某SaaS公司业务流程做了拆分,最终细化到第四级,总共将近1400个点。销售需要了解、理解、掌握,而这也将成为所有销售的工作标准,只有这样销售的行为才是有效的。
有了标准化作业流程,我们还要把他落实到,销售每月每周每日做什么的工作计划,并且坚持去做形成习惯。每月的销售目标分解和节奏、销售政策和公司促销和理解,每周客户ABC类的盘点,每周销售问题的反馈和汇总,每日白天的客户拜访,晚上当天整理和第二天准备。工作习惯看似很简单,但从知道到做到很难,因为销售状态会个性、惰性、打击因打折扣。10%的销售可以靠自己的状态,90%的销售要靠管理者去激发。
一线管理者决定一个团队,兵熊熊一个,将熊熊一窝。如何带领团队提能力、攻山头、打胜仗,除去管理者个人业务风格以外,也需要将管理者工作标准化,形成工作重点和习惯,只有能被标准化的东西才能被复制。管理者要盯住目标,抓好过程量,提升团队技能,关注好人员心态,帮助销售拿结果。然后再把这些重点分解到每月每周每日,最后才是每天的早启动、中陪访、晚效率。
以上销售复制能力所要求的三大内容,做的越扎实,就越形成销售的基因,越具备可复制的能力。销售的舞台需要英雄人物,但是销售业务的持续成功,一定是建立在一套业务体系之上的。
下期有机会再和大家分享两个主题,一是市场如何有效裂变和深化,如何在更多省市开分公司,如何对更多下沉市场建办事处、联络点,什么样的市场可以放多少规模的团队,经济强弱与市场开设优先级的关系,客户密度与团队人员数据的关系,更多的分公司需要更多的管理者,如何培养出更多的干部,如何做好跨区的管理,如何避免占山为王山头主义,如何建立独立的政委体系来保障团队健康度。
另一个议题是如何让业务健康成长,如何打造行业、区域的标杆客户,如何建立客户成功服务体系、如何加强中央的中后台建设赋能前线,如何提升公司文化建设、管理机制建设,让公司使命愿意文化去牵引,党指挥抢,让销售业务更好的服务于公司中长期战略。
最后的最后,销售力X产品力才是致胜之道。所以在销售团队发展过程中,我们需要永远不断问自己以下问题:
我们的客户是谁?
产品为客户解决的问题是什么?
在市场竞争中,客户为什么要选择我?
我们产品的独特价值和不可替代性是什么?
Lingxing ERP,a cross-border e-commerce SaaS provider, announced on May 28th the completion of its Series B funding round of 200 million yuan. This round was led by Tiger Fund, co-invested by Source Code Capital and Eastern Bell Capital, and additionally funded by existing shareholders in Hillhouse Capital, Shunwei Capital, and Blue Lake Capital. Following Blue Lake Capital's initial investment six months ago, Lingxing ERP has raised almost 300 million yuan in total making it the most valuable tech firm in the field of cross-border SaaS solutions.
Founded in 2017, Lingxing ERP is dedicated to developing one-stop ERP systems for cross-border e-commerce businesses on Amazon. To make it easy for cross-border sellers to do business, offering modules such as sourcing, warehousing, logistics, advertising, customer service, finance, and accounting. After four years of iteration, Lingxing ERP stands out with better functionality and more accurate and secure information than its competitors, and t now enjoys an industry-leading reputation, clientele, and renewal rate. Lingxing is serving tens of thousands of sellers, big and small, that strive to operate with granular visibility and analytics. Many of them are big-name or listed companies that have long-term, close collaboration with Lingxing ERP.
Lingxing leverages its superior product development capability to bring best-in-class solutions to its products and thus enabling sellers to make informed decisions and achieve refined management. As a front runner for cross-border e-commerce ERP solutions, Lingxing ERP carries eight modules – operational analysis, profit accounting, advertising management, FBA management, smart inventory replenishment, supply chain coordination, customer relationship management, and efficient operation toolkit, all in one single, integrated platform. Such a professional one-stop management system closes the operation and management loop for cross-border e-commerce sellers.
Thanks to its superior technology architecture, Lingxing ERP is leading the way in data acquisition, processing, and protection. Lingxing meets the difficult task of serving cross-border sellers by accurately navigating the complex business environment of international e-commerce, interface with multiple global e-commerce platforms. For Lingxing, real-time, accurate, secure, and responsive data is key. Lingxing ERP's proprietary job scheduling framework can run hundreds of millions of tasks. This reduces latency to the minimum and allows for responses in seconds. The system also performs proper cost allocation and accurate profit accounting with sufficient granularity to meet public company reporting obligations. It is a system that enterprises can count on to make efficient and accurate decisions. As clients take their brands overseas, they can feel rest assured that their data is secured at all times by Lingxing's rigorous data security controls and technology system.
Lingxing ERP is committed to providing the ultimate experience with user-friendliness in mind. Products are upgraded on a biweekly basis and optimized constantly. Compared with traditional ERP software that is difficult to learn and work with, Lingxing's ERP dramatically shortens the learning curve for enterprises. Its dedication to the client's success is expressed in the professional products and services that it delivers to every user. That is how Lingxing established its reputation and got new clients through word of mouth.
Fu Bo, CEO of Lingxing, said, "The future of cross-border e-commerce is very bright. SaaS ERP as an indispensable infrastructure is also presented as a once-in-a-lifetime opportunity to grow and flourish. We believe that over the long run, there will be more Chinese brands and Chinese SaaS software going global. Our mission is to serve these brands by offering intuitive and easy-to-use SaaS products. Product, technology, and service are core competencies of SaaS ERPs. Lingxing will continue to improve its products and services in order to drive efficiency. Even in a rapidly expanding market, we will stay grounded so we can grow at a sustainable pace."
Chen Haohui, the partner of Blue Lake Capital, recalled his early impression of Lingxing last year. In a client visit, Chen Haohui saw with his own eyes just how easy it was to sell a product that addresses client pain points with impeccable user experience. It was evident in Lingxing's robust indicators – customer retention, revenue renewal rate, LTV/CAC, etc. that Lingxing has a lot of potentials to succeed in the SaaS ERP market. It is for all these reasons that Blue Lake Capital has decided to provide additional funding in this round.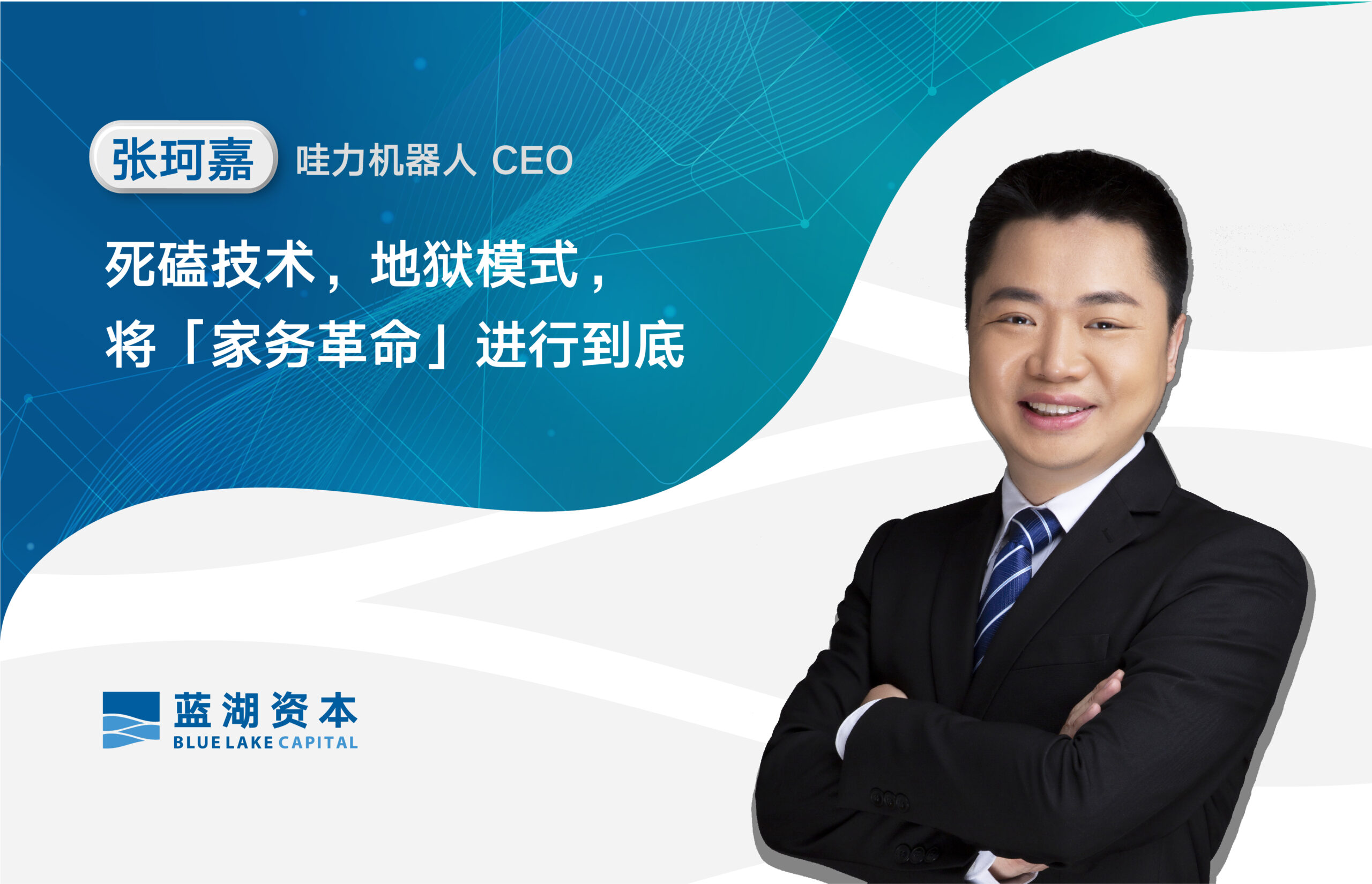 为了从繁琐家务活中解放出来,人们毫不吝啬于在家庭清洁领域的创新投入。单就清洁地面这件家务小事,人们的发明,从扫帚进化到有线吸尘器、无线吸尘器,再到扫地机器人。如今,扫地机器人的销量直线上升,2014-2019年复合增长率就超过50%,增幅远超其它家电品类。
经历了2013年左右这波扫地机器人品牌崛起之后,蓝湖投资团队认为,无论从需求端还是产品技术发展的角度看,家庭清洁领域进入了扫拖一体机器人的阶段,这个领域势必会诞生2-3家极大爆发力的新品牌,2021年甚至可能是扫拖一体机器人爆发的元年。
2021年5月26日,蓝湖资本独家领投了哇力数千万元A轮。
蓝湖资本合伙人魏海涛持续五六年追踪激光导航技术,寻找其在不同场景下的商业化应用机会。这种技术的应用在家庭、商场、餐厅、银行等领域都逐步迈入成熟期。无疑,家庭是一个更大的市场。
哇力成立于2018年,这家公司采用智能AI、激光雷达等多项前沿技术,将研发方向集中在「加压拖地」、「拖布自洗」和「扫拖自动切换」技术上,推出了一款前扫后拖、模仿人工拖地力道、具备可自动回洗拖布能力的机器人。
创办三年来,哇力接连推出了多款首创的拖地机器人产品。「拥有原生的产品创新力的团队」,这是合伙人魏海涛对哇力团队的评价。比如,在行业内竞争对手还停留在扫地功能的时候,「哇力」已经率先在第一款机器人产品N1中加入了独立拖地和洗拖布功能。随后2020年的第二代产品哇力N2,又进一步解决了洗拖布时需要人力换水的问题,为产品接入了上下水通道;在不久前发布的哇力H10中,哇力则瞄准了湿拖布和污水箱易发臭的痛点,在机器中引入了35°热风烘干和臭氧消毒的功能。自动上下水这些功能,迄今也还没有竞品实现,快速推出新品,体现了哇力较强的持续创新能力。
魏海涛认为,长期来看,机器人领域创业真正的护城河,是自主核心技术和供应链管理能力,「因为机器人供应链壁垒高,涉及的供应链上下游协同很多,整个产能爬坡并非一蹴而就。」
家用机器人创业难点在哪里?技术研发和产品路线如何规划?技术投入和销售产出如何平衡?这个赛道未来又有哪些创新值得期待?
关于这些问题,蓝湖资本近期专访了哇力创始人张珂嘉。以下是对谈精华,由蓝湖资本整理:
哇力档案
哇力创始人张珂嘉:
2001年成都市高考理科状元,中国人民大学本硕
美国蒙特雷学院访问学者
先后在中兴通讯、国家商务部、大能机器人等企业和部委任职,历任家庭自动化产品线总裁、总经理
研发团队:
由汉堡大学教授、机器人多模态研究所所长张建伟教授领衔
核心成员毕业于清华大学、电子科大、上海交大、四川大学、西南科技大学等知名高校,并在华为、中兴、联想、长虹、极米等企业任职多年。
蓝湖资本:做硬件是一件非常苦的事情,我们投资人一直非常Respect(敬重)这个领域的创业者。你在家用机器人硬件连续创业多年,有什么深刻体会?
张珂嘉:机器人是一个很复杂的体系,涉及面广。从结构上看,最基础的是机械,之后是电子传感器,中间还有软件,软件里包含算法,再上面还有应用层,涉及到App、服务器等等。
开发侧看,机器人比手机、电视这类硬件研发难度更大。机器人会涉及到机械的运动,机器的自主判断,在研发的架构上也更复杂。此外,硬件的供应链也很多坑,这里还涉及到供应商的生产、组装水平等等。
另外,做硬件不像搞软件,推出后如果出现了bug,直接线上迭代就好。硬件试产的几十台可能说明不了问题,总的发货几百台,甚至上千台,一个问题才可能被发现。
这里涉及大量售后与维护。即便还在初创期,我们也得组建更全面的团队。所以创办哇力,我们从一开始就开启了「地狱模式」。
蓝湖资本:面对结构如此复杂的产品,非常考验公司对于产品规划和技术研发的能力。尤其对创业公司来说,这个能力行不行,可能就是生与死的问题。你一直强调哇力是一家有产品力的公司,那么哇力是如何做产品规划的呢?
张珂嘉:我认为产品力体现在对产品的定义和设计能力,功能的领先性、技术的积累和创新这些方面。家用机器人的发展是要「做加法」,从一个单一功能,但有商业场景的形态,通过添加实用的并可在3年左右工程化的功能,分代次向高级形态进化,这样在商业上和技术上才可行。
哇力的产品规划大致也是按照这样的思路。我还提出过一个概念,叫做「哇力定律」,每 36 个月,家用机器人的实用功能将增加一大项,而售价将增加100美元。2019年,我们发布全球首个可以自己洗拖布的机器人。2020年,我们实现机器人自动接水换水的功能。今年,我们还要上线全球首个支持热烘干和消毒功能的清洁机器人,这些都是基于前面说的思路落地的。
蓝湖资本:我们非常欣赏哇力这样拥有原生的产品创新力的团队。这从哇力有很多产品功能都是首创这一点可以看出来。不过,这意味着哇力在研发这些产品的时候,是没有参考可循的。这种情况下,你们面临哪些难点,又是如何获得成功的?
张珂嘉:这类产品研发的第一个难点就在于选型,也就是用什么方案来实现特定功能,这其中会有很多吃不准的地方。
比如说让机器人自动洗拖布这件事情,是用机械手抓着洗,用手搓;还是把布平铺好,来回刮和刷;还是说设计成旋转拖布。你要判断哪种方案,是机器人通过现有的感知系统能实现。这个很考验决策能力。
第二个难点是,在功能具体实现的工程中,不是说像软件那样,可以边写代码,边跑一跑试下。机器人设计跟工程化非常相关,你得做出具体的原型机,在实验室模拟各种场景,这非常花时间,找到了问题后还要来回修正。
在开发第一代产品的时候,之前没人做过这类产品,我们就像是进入了无人区。团队一起死磕了两年多,也陷入过迷茫,终于熬出来了。
蓝湖资本:在你看来,好的家用机器人的标准是什么?设计时,哇力有哪些原则是必须坚持的?
张珂嘉:首先就是更实用的原则。我们把一代机研发出来后,围绕实用原则,形成了纵向和横向两个演化标准,在纵向上做进化,在横向上做优化。
所谓纵向,是说在之后开发二代、三代等机型时,会不断挑战自己,去解决更难的问题,迭代新的功能。所谓横向,是在现有的机型上,优化原有的功能。
其次是从系统稳定性来说,我们坚持在诸多方案中,选择最简单的方案来解决问题,虽然有时候,复杂的方案看起来会很高大上。
用最简单的方案,意味着我们会不断寻找一个最优解,我们会去专注解决某个场景的问题,使得产品体验变得更可靠。
蓝湖资本:我们发现哇力在产品迭代的速度上非常快,产品的SKU也更丰富。在研发投入和销售产出上,哇力是如何平衡的?
张珂嘉:我们随时都会有种危机感。我们会假设明天市面上就会出现一个功能齐全的机器人,对我们的产品实现降维打击。
所以,哪怕在非常困难的时候,我们也会开启对前沿技术的布局和后续产品的研发。这是我们非常坚定的原则。关于平衡,我自己的一个思考是,很多企业投入大,可能是在多元化扩展业务的时候死掉的。而我们一直是在自己的主业上做投入,这是一个持续进步的过程,哪怕中间会遇到困难,我们也熬过来了。
因此,我们会有一种「卡位」的思维。意思是,我们现在可以做的,都要先布局下去,要加速我们的研发和创新力度,天马行空的东西我们不会去想。
蓝湖资本:的确,家用机器人创业是一个需要持续投入的事业。在这方面,哇力是如何挑选投资方的?又是如何评价蓝湖资本?
张珂嘉:在资本市场,比较容易讲述的创业故事,可能是说国外有一个成熟的标的,对照着来做。但家用机器人这个赛道,国外也没有非常成熟的。
这导致我们一开始在路演的时候,需要去给别人解释很多。比如,有的人就会一直问,你们为什么要做拖地机器人,这个功能真的是刚需吗?这种沟通成本就很高。
跟蓝湖资本接触,能够感受到他们做了大量调研,对行业的理解很充分。从谈投资到敲定,我们都是基于互相认可的状态来判断,这给了一种是被理解,「懂你」的感觉。
蓝湖资本:接下来,哇力在家用机器人的创新上,还有哪些值得期待的点?
张珂嘉:我们始终强调两个点,一个是更多功能,一个是更自动化。室内清洁有很多场景,机器人可作业的空间,也有很多还没覆盖的地方。比如,现在的机器人还只能自动拖地,以后是不是可以自动整理,具有针对场景的思辨能力,这些都是值得期待的。
另外,还有一个很重要的点是,家用机器人的形态会发生变化。现在的扫地机器人是个圆形的轮盘,随着功能和机械结构的增加,它的体型会变得更大,机器人的形象也会逐渐具体化。
其实现在大家看到拖地机器人的形态,会觉得这是几个机器,而不是一个机器人。未来,随着家用机器人的具像化,这也会给人机交互的方式带来巨大的改变。这也是哇力接下来会重点发力的方向。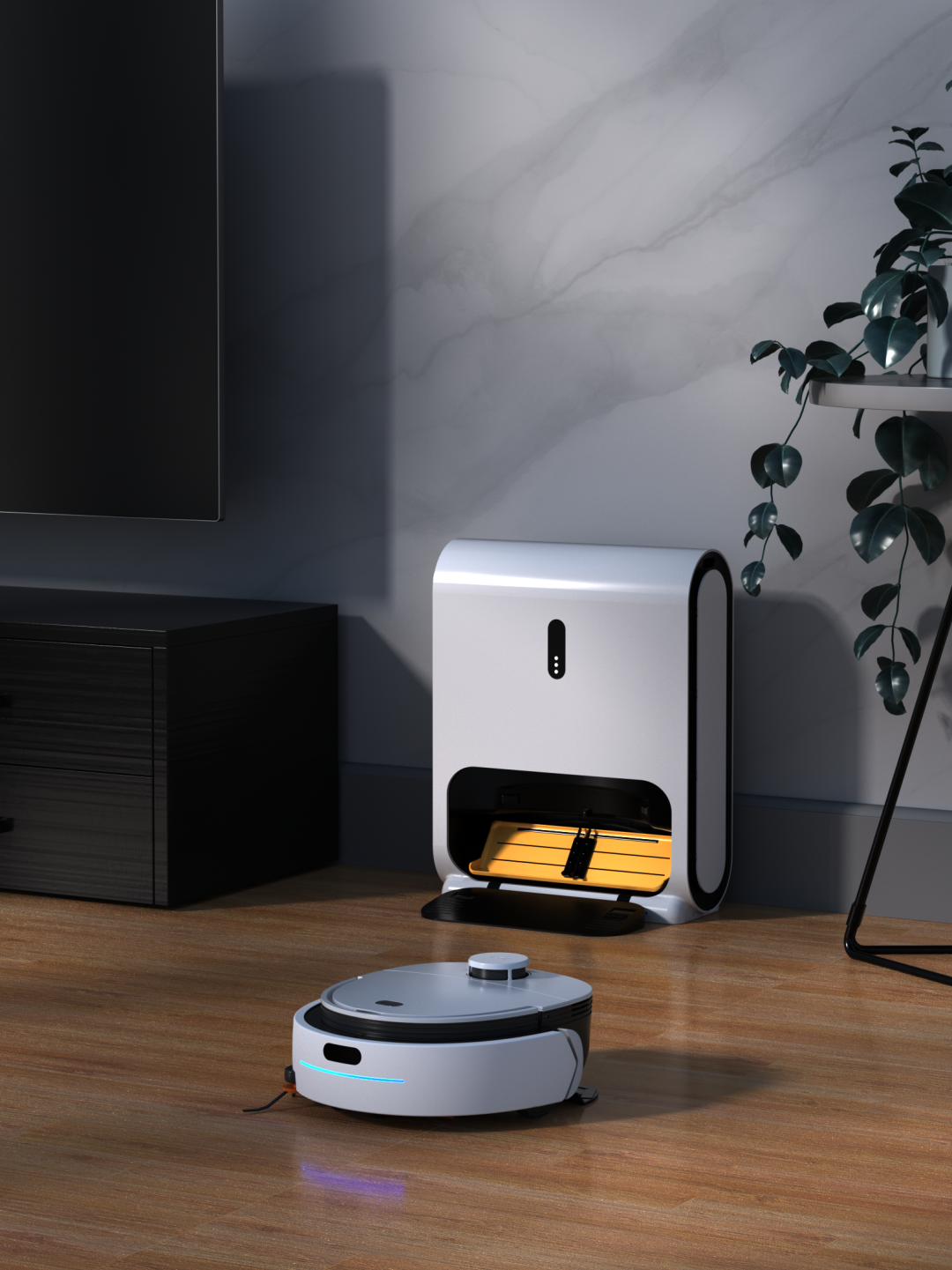 Tanma SCRM, a leading WeCom (FKA WeChat Work) SCRM provider, announced on May 25th the completion of its Series A funding round, raising 10 million USD from Blue Lake Capital, Legend Capital, and K2 Venture Capital.
Tanma SCRM is a WeCom-based integrated solution that provides sales services to its clients. Tanma's products include Tanma CRM, marketing toolkit—including community operations, QR code on posters to funnel new customers, red packets, lottery, and distribution—and telemarketing. These services are designed to help clients with CRM, sales process management, WeCom group chat operations, data acquisition, and consolidation across the entire WeChat ecosystem.
Tanma's footprints have spanned across various sectors, including education and training, finance and insurance services, real estate services, big-ticket purchases, aesthetic medicine, and enterprise services. Tanma's products have been well received among thousands of corporate clients, including Gaotu Group (NYSE: GOTU), hqwx.com (an in English Universal e-School and one of China's largest online vocational training platforms) and Taikang Life Insurance (one of China's largest life insurance companies).
Tanma SCRM has a team just shy of 200 people, over 50% of whom are in R&D. It has a core team of scientists recruited from big-name companies such as Google, Tencent, Baidu, Huawei and top universities in China and abroad. They collectively have vast experience and expertise in massive parallel processing and enterprise services.
WeChat is the most popular social networking app in China. As of Q1 2020, WeChat's mainland and overseas MAU (monthly active users) had reached over 1.2 billion. Launched in 2016, WeCom is a business communication and office collaboration tool developed by the Tencent WeChat Team. Over the years, WeCom has been iterated to connect and interface with WeChat. It offers functions such as Customer IM, Customer Moments, Mini Programs and WeChat Pay with direct access to 1.2 billion Wechat users. As WeCom helps retain private domain traffic for enterprise customers, SCRM services that operate within WeCom ecosystem also thrive.
WeCom-based SCRM systems offer extra features beyond the existing functions of WeCom. They are user-centric, helping enterprises to bridge between social networks and achieve closed-loop CRM starting from connection, to management, conversion and retention.
As an official service provider for WeCom, Tanma SCRM drives traffic and customer acquisition via multi-channels and QR codes on posters. Tanma offers Group Chat SOP, Friend Radar, Chat Quality Assurance to help enterprises manage employees and customers. At the same time, it enables users to convert and retain customers with a series of marketing strategies and ongoing follow-ups.
Ray Hu, the Managing Partner of Blue Lake Capital, said, "We have known the (Tanma) team for many years. This allows Blue Lake Capital to witness the growth of an outstanding enterprise services team over a long stretch of time.
"First of all, WeCom has opened up new territories for SaaS. We and the team are bullish on WeCom-based SCRM and CRM. This the cornerstone of the team's success.
"Second, product capability and customer satisfaction are two key indicators with which Blue Lake Capital evaluates a SaaS company. Tanma has always been product-driven and well-recognized by clients that are top players across industries. The team is unrivaled in terms of product capability and developing solutions for key accounts.
"Third, Tanma's growth this year has gone beyond our expectations. As a long-time shareholder, we are honored to have the opportunity to increase our investment at this juncture and be there for Tanma in the long run."
It is for all these reasons that Blue Lake continues to provide additional funding in this round to be used for product innovation, market expansion, and talent sourcing.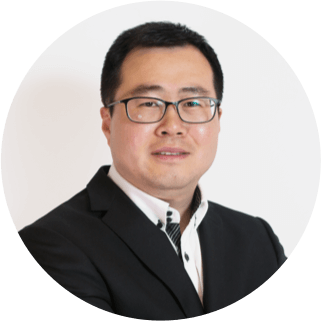 非常高兴跟大家介绍蓝湖团队新近在「增材制造」领域的又一笔投资。
全球化的专业级3D打印机品牌Raise3D上海复志(以下简称"Raise3D")在近日完成B+轮数千万融资,本轮融资由蓝湖资本领投,建发新兴投资跟投。加上天使轮和苏州顺融资本等的A轮融资,截止目前Raise3D累计融资额超亿元人民币。
过去几年,蓝湖持续在追踪3D打印技术的发展,直到我们惊喜地找到了这一赛道的稀缺选手——Raise3D。在市场摸爬滚打多年,复志始终专注于2B场景的专业级打印设备生产,找到了一条匹配其基因的可持续的业务发展路径。创始人封华对将Raise3D打造成为全球最佳的FFF熔融堆积打印设备厂商有着清晰的战略路径以及时间规划。
在中国优秀技术团队出海参与全球化竞争的道路上,Raise3D已经达到了非常了不起的成就——全球专业级3D打印市场占有率排名第三,全球专业级FFF 3D打印机销量排名全球第二。这是创始团队三位复旦兄弟风雨同舟十二年,且不断吸引牛人加盟共同打拼的结果,是我们蓝湖非常佩服的一点。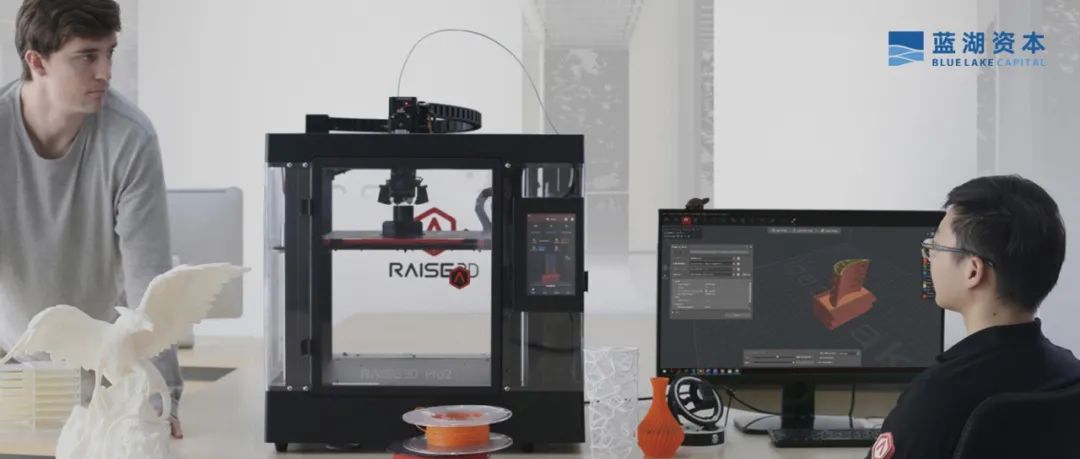 起步于美国Kickstarter,中美欧全球化布局
和众多硬件创新企业的发展道路类似,2015年,Raise3D通过Kickstarter挖到了的第一桶金后一连推出的多款产品并屡受市场好评,旗下产品先后荣获美国极客杂志《MakeZine》颁发的「年度3D打印机」大奖;全球最大的在线打印平台3D Hubs「年度最佳专业3D打印机」,以及全球最大在线评测机构德国All3DP颁发的「最佳3D打印机」和「最佳大尺寸3D打印机」等奖项。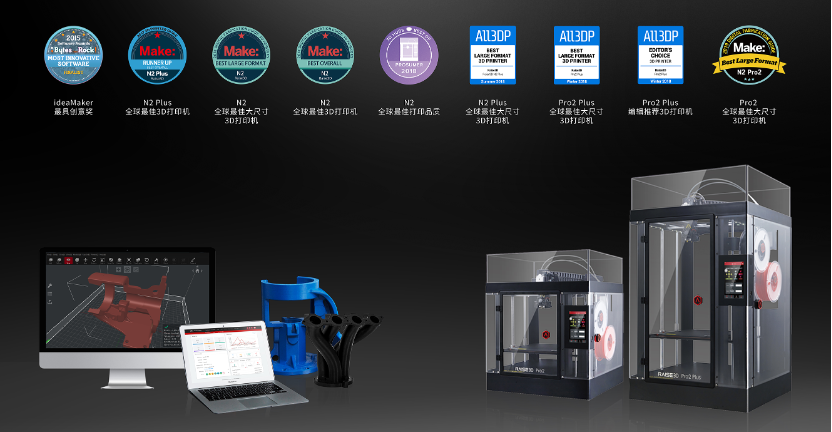 除了过硬的技术创新,Raise3D的产品受到国际市场的青睐,也离不开公司国际化的战略布局。Raise3D于2017年在美国加州和荷兰鹿特丹分别设立了子公司,为Raise3D扩大国际市场占有率打下坚实的基础。
Raise3D全球副总裁,欧洲区总经理Diogo Quental拥有十多年3D打印行业的高管经验,自2017年加入公司后,他见证了公司在欧洲的迅速发展:"在这四年里,Raise3D在欧洲拥有了超过20家的优质代理商,销售额持续稳定增长。特别是2021年较去年同期相比,增幅均达到了50%以上。我相信,随着Raise3D技术上的更新与突破,我们将会取得更好的成绩。"
而根据调研机构Context的最新数据统计,Raise3D打印机已经进入全球专业级3D打印机销量前三的行列,其产品受到全球170多个国家和地区的技术工程人员的喜爱。"我们的合作伙伴很多都是全球知名的企业,如:NASA、波音、SpaceX、梅奥医疗、苹果、微软、迪士尼等,我们的产品为他们提供了有效的解决方案并受到广泛好评。" Raise3D美国公司执行副总裁 Marc Franz说到。
Raise3D已经取得了多项显著成就,包括:
全球专业级FFF 3D打印机销量排名全球第二;
全球专业级3D打印市场占有率排名第三;
全球员工人数超过250位,在美国加州和荷兰鹿特丹设立海外办公室和专业化国际团队,完善了全球化布局;
建立涵盖美洲、欧洲、亚洲、大洋洲和非洲在内的全球市场销售网络,在全球范围内共有170+家代理商。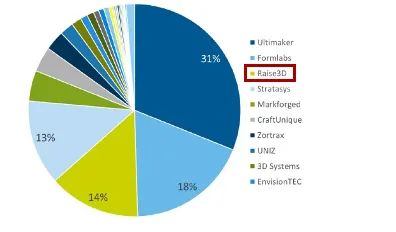 新一轮B+轮的融资,迈向金属的雄心
在即将召开的TCT亚洲3D打印展上,除了大尺寸3D打印设备和新的旗舰Pro3设备以外,Raise3D还将首次展示桌面级金属3D打印解决方案。新一轮的融资将确保Raise3D在金属增材制造领域有充分的研发投入。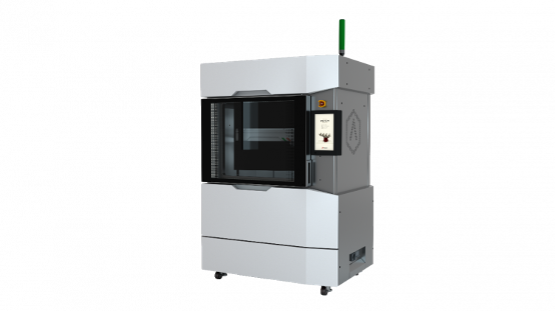 美国Desktop Metal公司在桌面金属3D打印领域最先登录资本市场,该公司于2020年SPAC上市,上市估值25亿美元,截至发稿前市值为32.1亿美元。Raise3D在本次TCT亚洲3D打印展上推出的解决方案和Desktop Metal同属新兴的桌面级金属3D打印技术,有望进一步推动金属3D打印的小型化和离散化。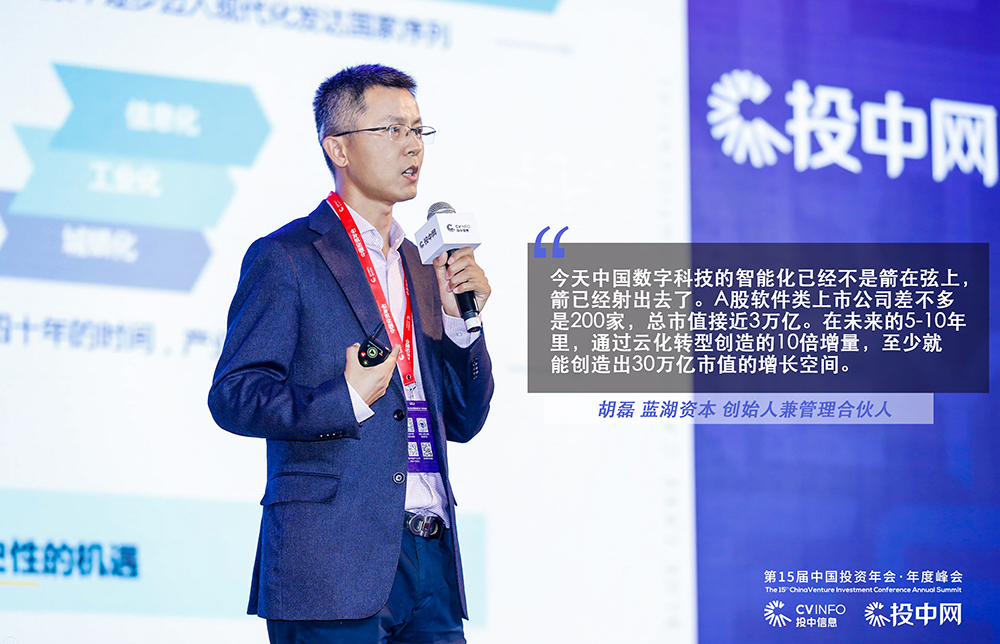 "五六年前,我在美国募资的时候,还要解释为什么投资中国,三四年前还要解释为什么在中国投资企业软件和SaaS。今天这两个问题已无需解释。"蓝湖资本创始人兼管理合伙人胡磊说。
胡磊明显感觉到了中国数字化浪潮带来的变化,"今天中国数字科技的智能化已经不是箭在弦上,箭已经射出去了"但他也表示,中国 SaaS行业还处在发展的早期阶段。"订阅费收入超过一亿人民币的非上市SaaS公司约30家"。在存量市场,绝大部分传统软件类公司的云化SaaS化,制造业企业的数字化、智能化转型升级才刚刚起步。
早期即意味着机会。胡磊提到,A股软件类上市公司差不多是200家,总市值接近3万亿。在未来的5-10年里,通过云化转型创造的10倍增量,至少就能创造出30万亿市值的增长空间。同理,在市场更大场景更丰富的制造业领域,数字化转型的趋势也正在发生。
胡磊非常看好出海的趋势。"未来3-5年,第一批企业软件出海销售,也会是大概率发生的情况。"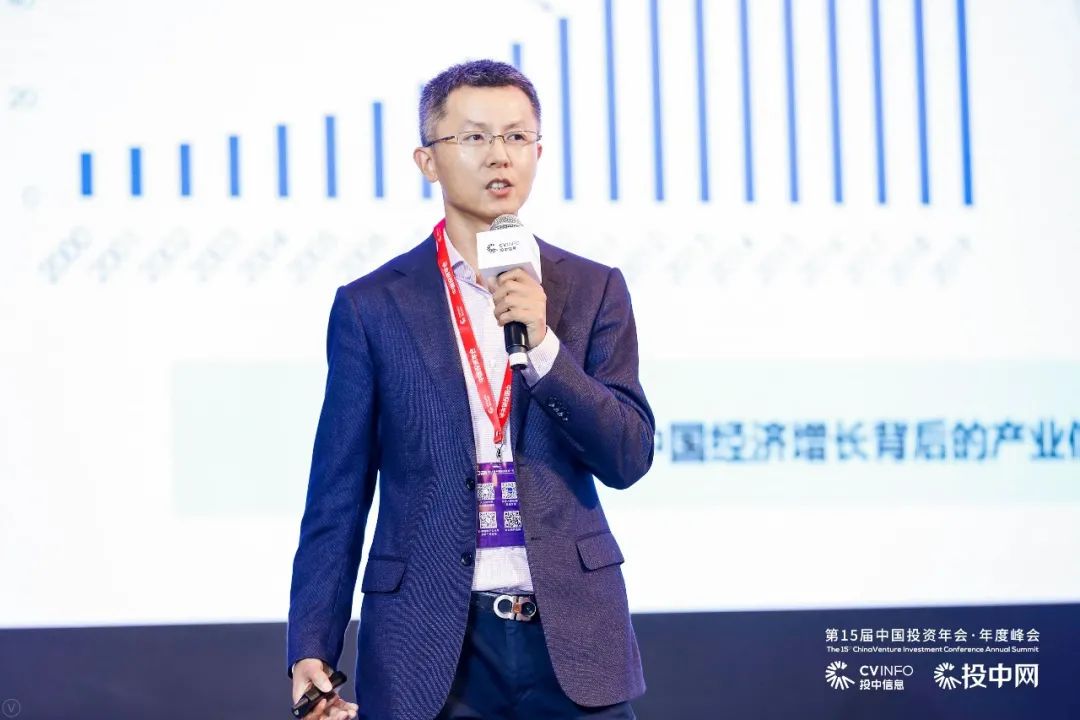 以下为胡磊的演讲实录,由投中网整理:
大家好,今天我分享的主题聚焦在中国经济数字化转型趋势以及早期投资的机会。
首先为大家做简单介绍。蓝湖资本成立于2014年,累计管理规模超过50亿人民币,投资了近100家优秀创业公司,后续融资额已超过200亿人民币。非常幸运,在蓝湖的投资组合中,有20多家公司今天已经成为了独角兽和行业冠军。蓝湖资本有两个核心的投资赛道,一个是企业软件,本质上是管理数字化;另外一个是智能制造,本质上是生产制造数字化和智能化。
中国数字化浪潮的箭已经射出去了
不管是投资人还是创业者都会问同样的问题,数字化转型,为什么是现在?机会有多大?
大家都身处中国经济快速增长的环境中,短期内的感受或许并不强烈,但往回看20年,中国 GDP增长了将近10倍。背后原因,在我看来,中国的现代化进程与西方发达国家有着巨大的不同。西方国家的发展依次经历工业化、信息化、城镇化,逐步迈入现代化发达国家序列。这个过程西方发达国家花了两百年,但在中国,这些重要的经济升级环节,在改革开放之后的40多年时间里,是并行发生的。这一方面推动了中国经济快速增长,另一方面,让我们明确看到数字化浪潮对经济增长的巨大贡献。
这在消费互联网市场已被充分论证。中国TOP6互联网公司市值将近3万亿美元。这是过去20年信息技术对媒体、娱乐、社交、购物的渗透所带来的价值创造。
此时此刻,大家更加关心接下来10年,数字化浪潮能在企业管理、制造业创造出多大的机会?应该如何量化?
有第三方报告认为是10万亿,也有第三方报告认为是50万亿。我们蓝湖是这样解读的:
在消费互联网的时代,我们无需关心短期经济波动,比如GDP增速是不是符合预期、汇率变化、劳动力价格有没有上涨、通胀有没有发生等等。真正推动互联网的核心只有一个,全球跑到主干网上的互联网流量有多少。
在过去20多年的时间里,跑在主干网上的全球互联网流量涨了将近1000倍。与此相对应的是全球互联网公司的市值,也出现了1000倍的增长。这两个数字不是巧合,本质上来讲是具有高度相关性的指标。在这样的宏观趋势下,只要抓住增长的主干,就很容易知道去什么地方寻找投资机会,哪里才是最大的金矿。
在今天的中国市场,中国数字化浪潮已经不是箭在弦上,而是箭已经射出去了。
以中国最大的公有云基础设施阿里云的收入增长为参考,中国公有云行业的增长趋势已经在拐点之后了。阿里云上服务器的算能、带宽、存储容量,增长远远超过年化80%。
而在制造业领域,中国是全世界最大的制造业大国。过去30年,中国制造业经历了几次迭代。改革开放早期,靠人力和资源密集的产业的居多,到2001年中国加入WTO后,已经发展为资本密集型产业,而在今天,借助中国在5G、移动互联网、人工智能上的技术优势,中国制造业正在向技术密集型的行业转型。
企业软件进行云化转型将创造30万亿市值 中国企业软件出海是大势所趋
数字化浪潮究竟有多大的机会,作为投资人,我有非常直观的感受。
五六年前,我在美国募资的时候,还要跟大家解释为什么要投资中国。三四年前还要解释为什么在中国要投资企业软件和SaaS,今天这两个问题已无需解释。
我们选了两组有代表性的数据。
今天A股软件板块上市公司超过200家,总市值为3万亿。其中约90%仍是项目制公司,也就是说,它们推出的是定制化、本地交付的软件,已经是非常陈旧和老化的产品。在未来,这其中的公司要不进行云化转型,要不就可能被新一代产品替代。从总量上看,即便没有增量市场,在未来的5-10年里,只要把存量市场中的企业替代掉,至少能创造出3万亿市值。
我们已经看到了一些行业先行者在这当中吃到了一波红利。以A股基金经理关注比较多的广联达为例,通过云化转型,广联达实现了19倍的市值增长。如果以10倍增长做一个估算,今天3万亿的市值在5-10年之后,通过绝大部分业务搬到云端,将实现接近30亿的市值创造。保守估计,未来几年,无论是在A股、港股还是美股,将会有几百家SaaS企业出现在资本市场。
另外,我们观察到软件企业出海是明确的趋势,这在蓝湖投资的多家企业软件公司中正在发生,且海外收入增长迅速。中国第一代针对C端的软件代码,不管是电商公司还是游戏公司出品的,都已经陆续出海东南亚、日本、欧洲、美国。接下来的3-5年,第一批企业软件将陆续出海销售。
在制造业,情况更为乐观。中国是制造业大国。目前,制造业企业的数量、合计的市值,差不多是软件企业的10倍。今天在主板和创业板、中小板上市的公司有2000多家,合计市值24万亿。
绝大部分制造业企业的数字化、信息化转型升级才刚刚起步。凡是有公司愿意去做一点努力和尝试,资本市场给予的回报和认可都相当可观。比如海尔智家,通过智能化转型,二级市场也给予了非常高的认可。
所以只要制造业企业能抓住转型的机会,无论是价值创造还是市值创造,都有着巨大机会。如果用一样10倍比例换算,未来5-6年里,将会有300-500家智能制造公司成功上市。
挖掘数字化转型富矿抓住产业降本增效的痛点
今天借这个机会跟大家分享蓝湖投资的几个案例,希望能为大家寻找产业数字化、智能化的标的提供一些参考。
比如中国最大的电商SaaS ERP公司聚水潭。这家公司服务了中国近100万家中小型电商卖家,全国平均每发出5-6个包裹中,就有1个来自聚水潭系统。在电商蓬勃发展的今天,从订单生成到商品出库的过程中,卖家非常需要大量数字化工具帮助提升运转和处理的效率。聚水潭就是帮助解决了这一痛点。从早期的订单处理、库存管理,后面慢慢进入到运营管理、财务管理,包括经营决策分析等等,聚水潭慢慢成为电商企业背后的操作系统软件。作为第一代电商软件,聚水潭享受了中国电商市场增长和数字化精细管理需求的爆发的红利,相应的,因其优秀的产品和极高的客户满意度,聚水潭在资本市场上也得到高度认可。
比如甄云科技是国内知名的一站式采购数字化管理平台,通过对供应商的寻源到订单管理、合同管理、发票管理,重构企业采购流程,从而有效提升供应效率,降低风险和成本。
另一家公司是汇联易,一款企业商旅及费用报销管理软件,服务了千余企业客户,包括数百家头部企业和大型集团企业客户,其中有像麦当劳、星巴克这样的跨国企业,也有我们很多的同行,经纬中国、华兴资本等。汇联易在中国市场抓住了本地运营、后台精细化管理、系统化提升的趋势。它的产品有本地特点,符合中国市场需求。跟它对标的SAP方案,在国内已经基本找不到了。
作为早期风险投资机构,蓝湖重仓中国数字化转型。在企业软件领域,我们投了将近20多家的软件企业,包括业务通用型软件和行业垂直型软件,其中三分之一都是在业内排名第一。根据我们的测算,国内订阅费收入超过一亿人民币的非上市软件公司约30家,我们比较幸运,看到了其中的三分之一。在智能制造也是一样,我们顺着行业在工艺、质量、效率升级上的痛点和诉求,投资了将近十几家公司,这其中半数以上将在未来1-2年内上市。
最后,我们非常希望和在座各位同仁共同努力,为中国经济的数字化转型,经济增长,尽一点自己的绵薄之力。谢谢大家!