Focus on industrial digitalization: 2023 Blue Lake Capital Annual General Meeting successfully held
The 2023 Blue Lake Capital Annual General Meeting (AGM) was successfully held in Shanghai on 11 September 2023. This event brought together more than a hundred investors, entrepreneurs and experts in the industry around the globe, with the spotlight turned on the development of advanced manufacturing, enterprise service software and other fields, allowing in-depth discussions on industry development prospects and investment opportunities.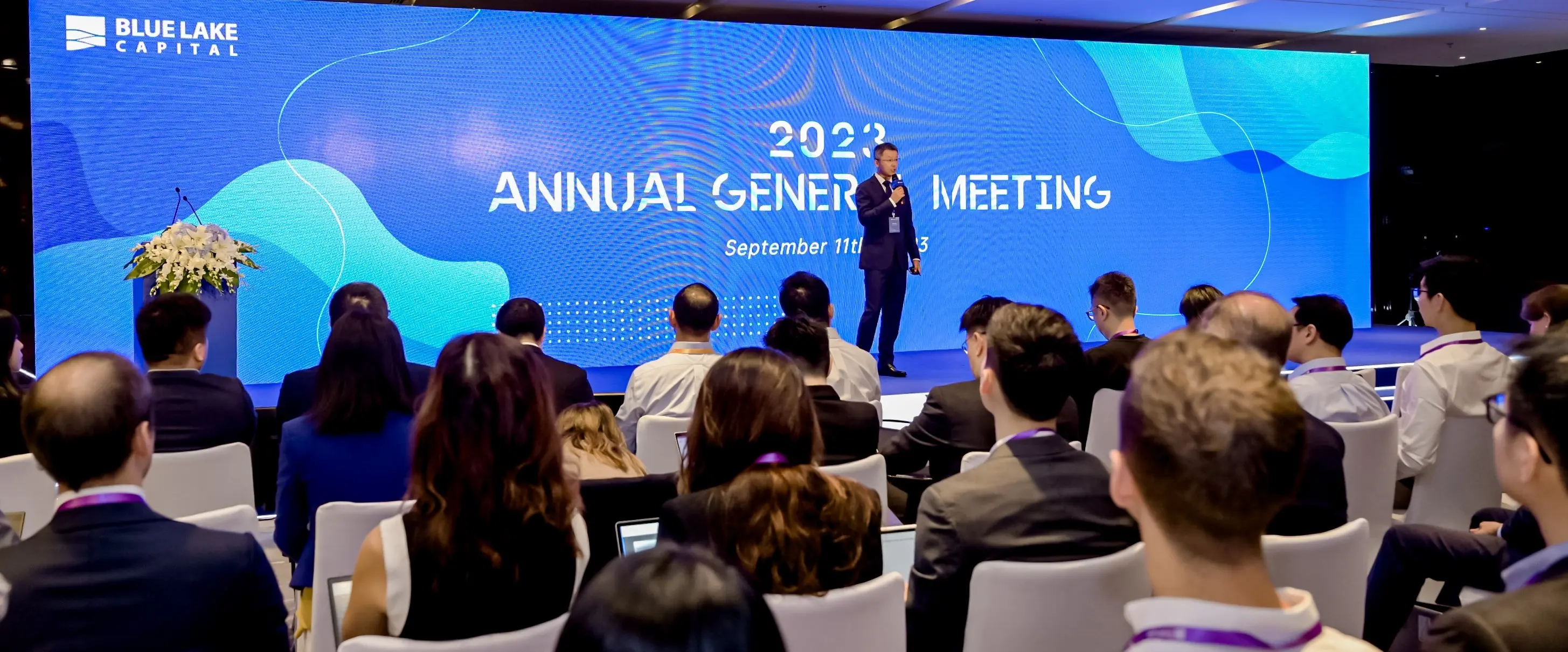 Ray Hu, Founder & Managing Partner of Blue Lake Capital, delivered an opening speech at the start of the meeting, in which he extended his cordial welcome to investors who travelled long distances for the event. In 2023, countless investment opportunities are hidden behind the constant fluctuations and changes in the capital market, and Blue Lake Capital actively embraces technology and industry development trends, with an aim to bring long-term value and returns to investors.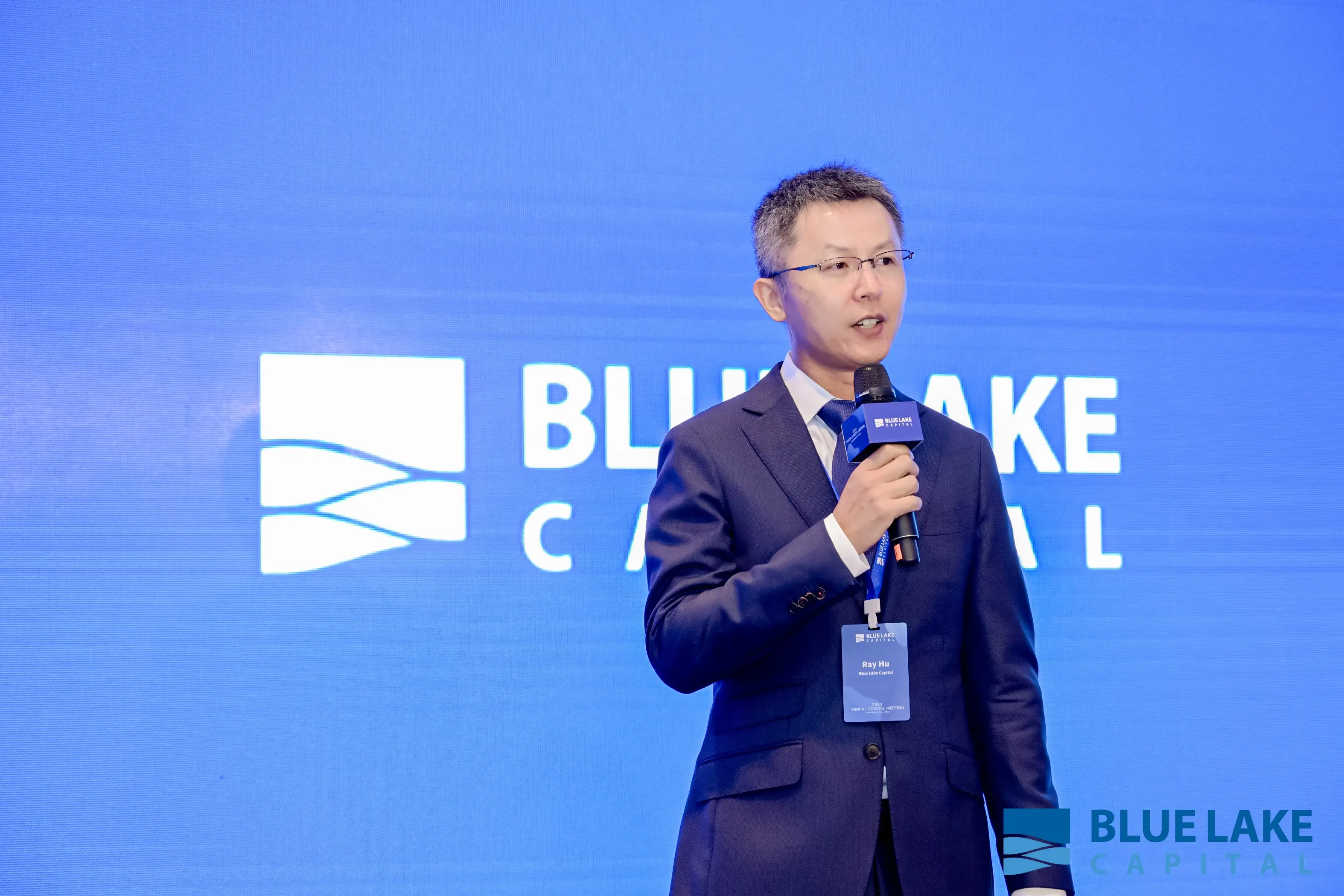 At this meeting, the distinguished guest speaker Chen Li, chief economist of Soochow Securities, was invited to share insights into the latest developments and prospects of China's macroeconomics. He analyzed the current macroeconomic situation from the perspectives of domestic demand, external demand, capital flow, investment environment and more, providing investors with important insights into China's economic trends.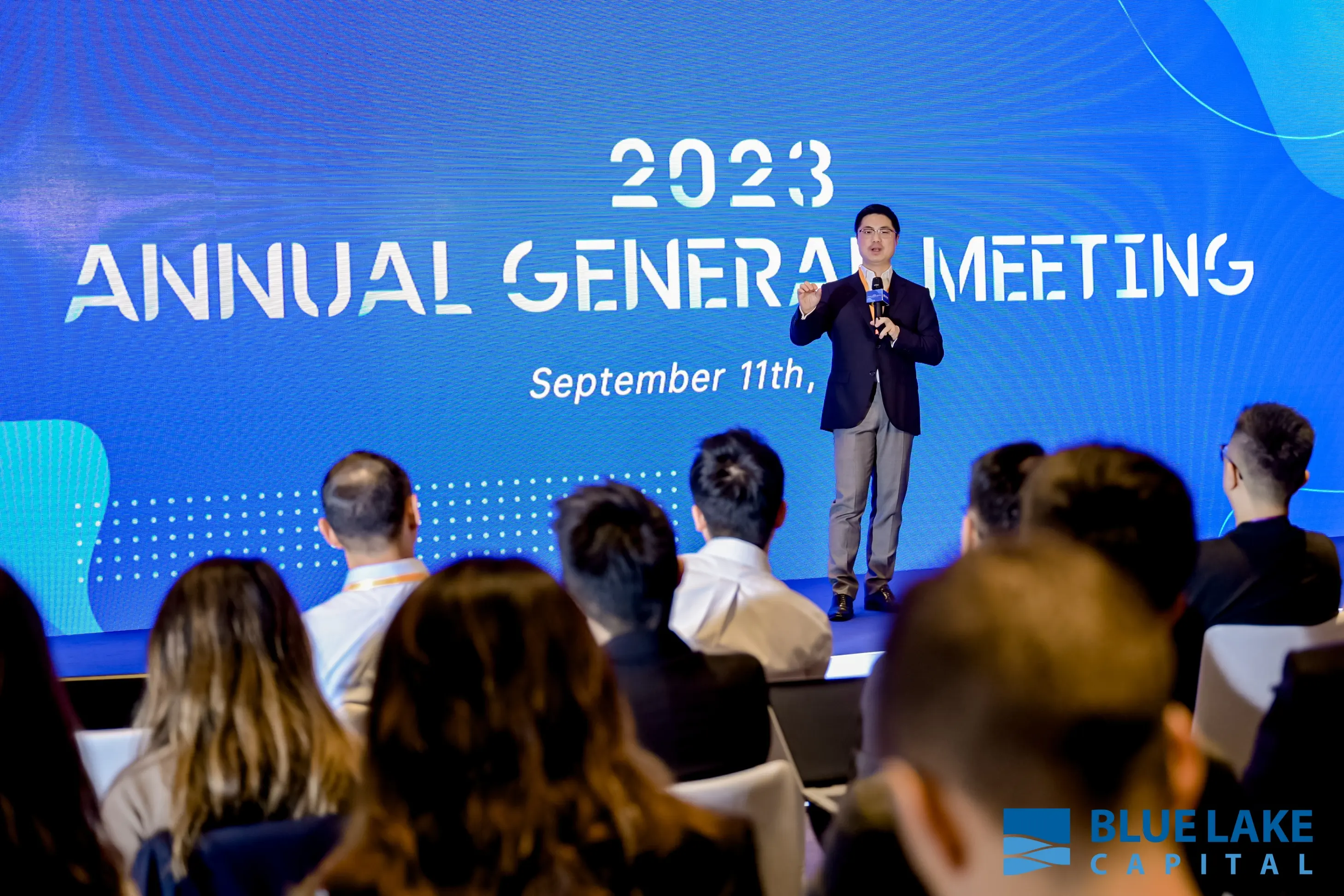 The meeting also invited Huang Yiquan, CEO of Hand Enterprise (300170) to discuss with Ray Hu the current situation and future of China's software industry. Huang Yiquan believed that enterprises' demand for SaaS software is mainly driven by two major factors: first, the expansion of enterprises in the international market sparks demand for collaborative operation of global supply chain systems; second, enterprises actively promote digital transformation and seek various solutions to improve efficiency, reduce costs and improve business procedures.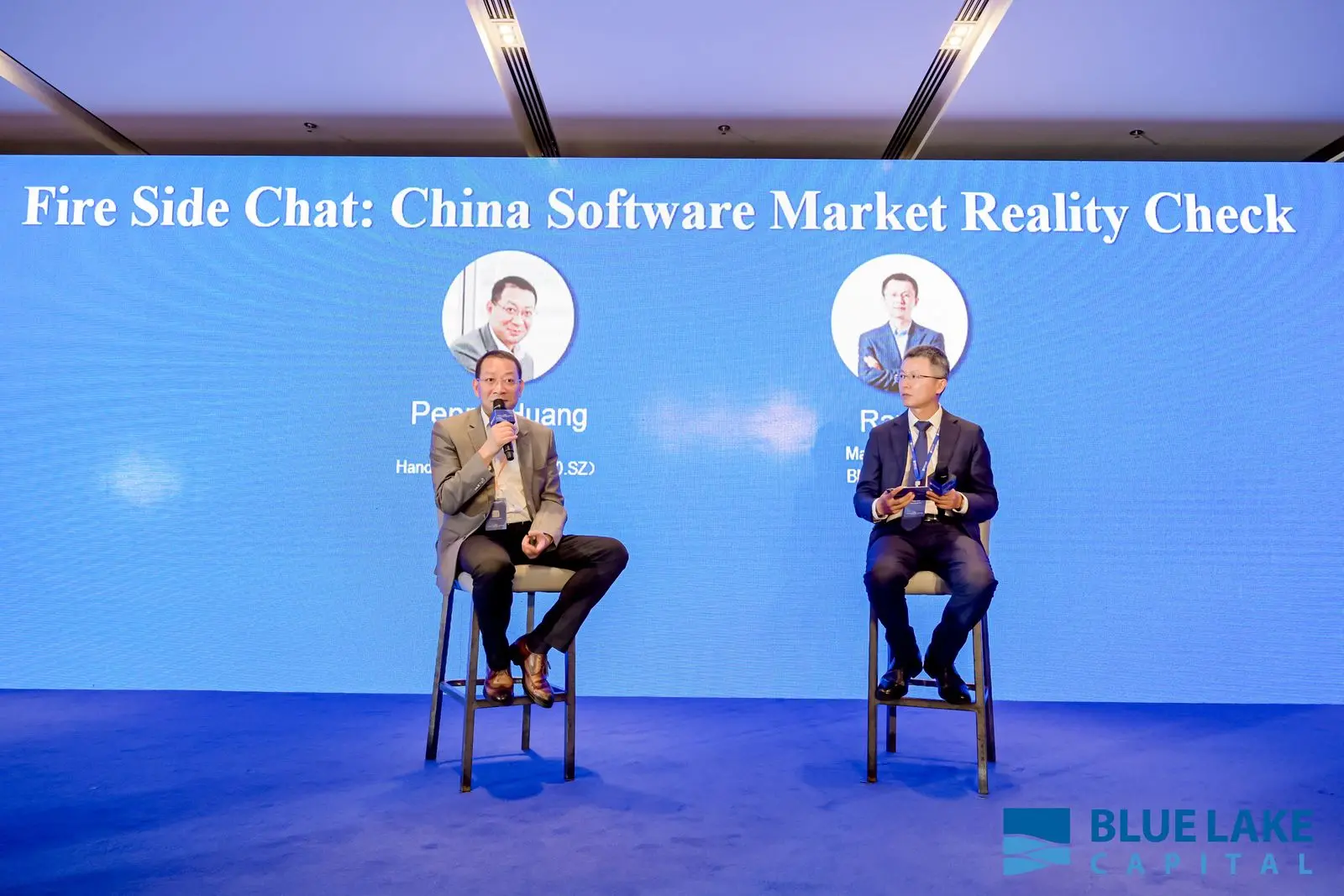 Regarding the future development direction of SaaS companies, Huang Yiquan said SaaS enterprises should focus on specific fields, scenarios or industries as China's software market matures, in order to provide customers with thought-provoking products and meet the diverse needs of the market. Whether it is personalized requirements or standardized products, they are expected to find their places in the Chinese software market.
Ray Hu indicated that the wave of digitalization has given rise to opportunities in the information technology industry, especially in the industrial field, where the trend of digitalization has become increasingly apparent, in turn bringing development opportunities to SaaS companies. Although there are changes in valuation and investment sentiment of the software industry recently, the rapid growth of the SaaS market demand continues. In addition, as the ChatGPT technology penetrates into various business operation scenarios, the SaaS industry has also been provided with new opportunities for its development.
In a panel discussion hosted by Haohui Chen, Partner of Blue Lake Capital, Liu Luyao, CFO of Jushuitan, Zhang Changzheng, CEO of Cloud Helios and Lu Chengtong, CEO of Thinking Data had a wonderful conversation on how to improve corporate operating efficiency and maintain healthy growth under the new environment as well as how to evaluate and embrace the changes brought about to the industry by AI.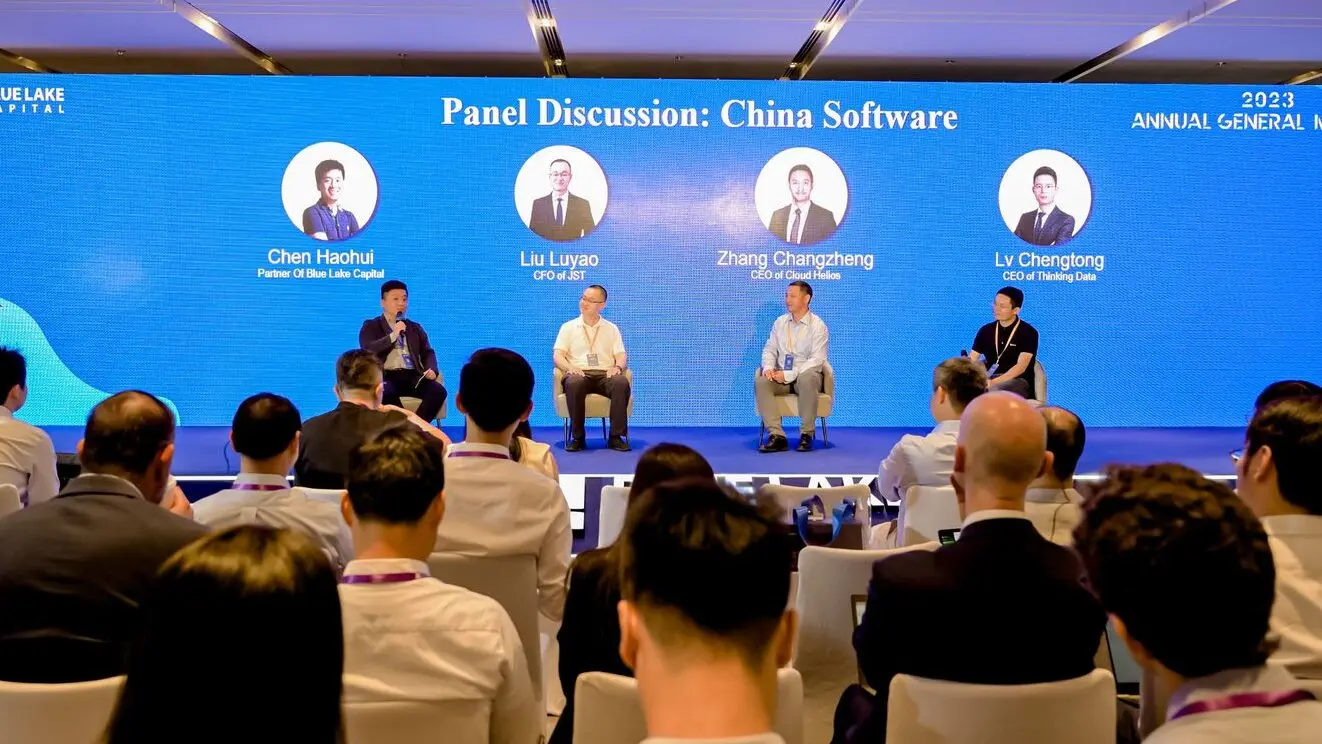 Assessing the impact of AI on business and products, Liu Luyao, CFO of Jushuitan indicated that AI is very helpful in improving the human resources efficiency of customer service teams in the ERP field. The company was already testing the use of AI and big data models such as ERNIE Bot and ChatGPT to share its customer service team's workload, maintaining the size of the customer service team while achieving business growth.
Zhang Changzheng, CEO of Cloud Helios, pointed out that the company has made many attempts based on the technology of Open AI and continues to evaluate its effectiveness and commercialization. Among such attempts, the use of Open AI technology in financial audit scenarios can help customers improve audit efficiency by 50%.
Lu Chengtong, CEO of Thinking Data, indicated that Thinking Data has added capabilities of ChatGPT to its upcoming product version, which mainly provides applications in three aspects: 1) translation of international application versions; 2) AI-generated internal knowledge base system as customer service to answer questions raised by customers; 3) extract and directly generate data.
Subsequently, Haitao Wei, Partner of Blue Lake Capital, shared the current developments of China's advanced manufacturing industry and the layout of Blue Lake Capital.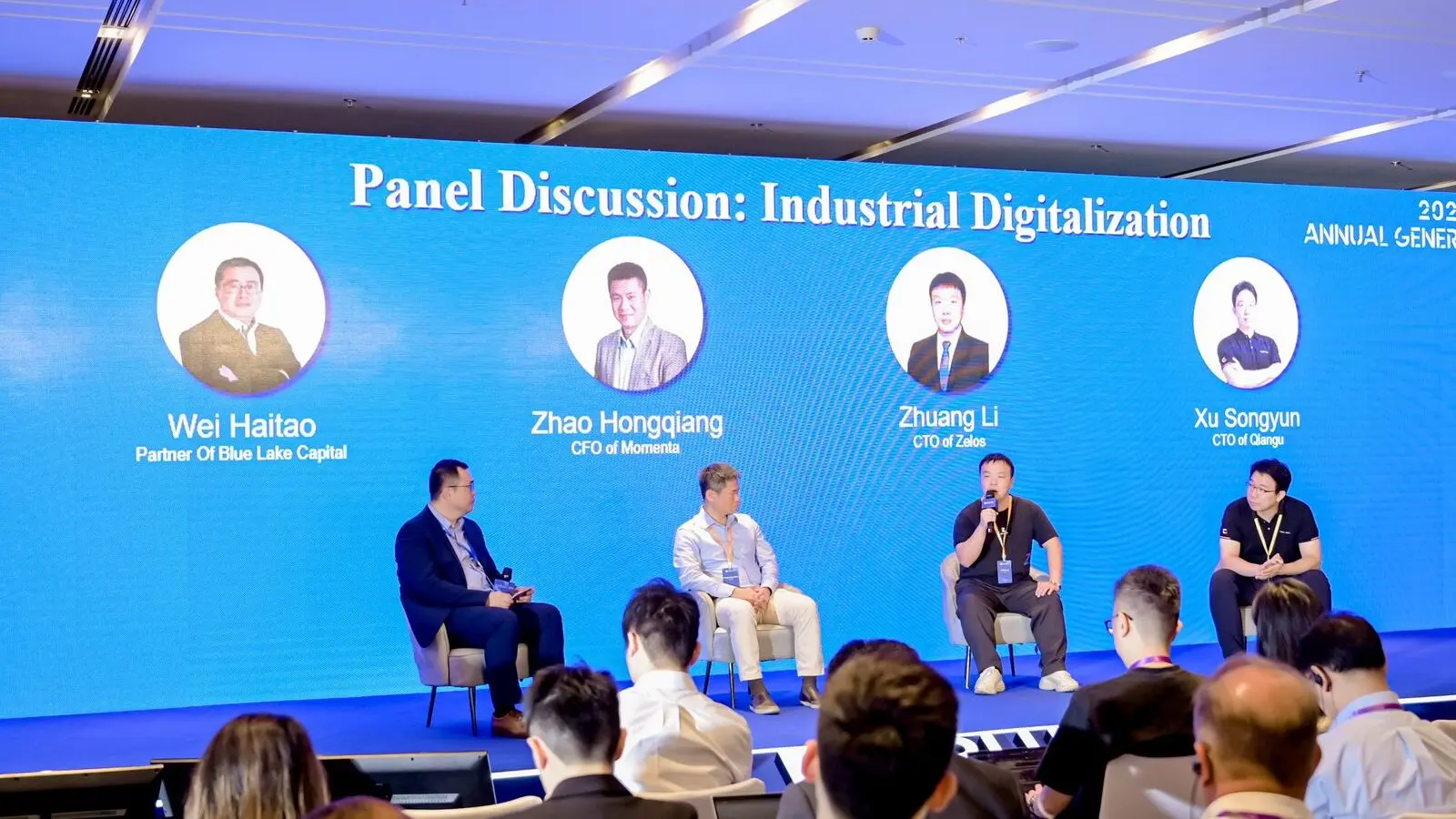 Opportunities constantly emerge amid the rapid and high-quality growth in the manufacturing industry, such as electric vehicles, lithium batteries, solar energy and more. Digital transformation is already taking place in industrial production, and there are extensive investment opportunities in smart manufacturing and digitalization.
Blue Lake Capital has been actively deploying industrial digitalization and intelligence since 2016. Taking electric vehicles and autonomous driving as examples, Blue Lake Capital has been seeking opportunities of digitalization along the industrial chain as well as upstream and downstream business. Currently, it has deployed in subdivided areas such as control, execution, and perception. Representative companies include: Momenta, Zelos, TruGo and more.
Subsequently, Ray Hu reviewed the investment portfolio and performance of the fund. Since the establishment of USD Fund I, Blue Lake Capital has adhered to its original intention of technology investment in the face of the ever-changing market, with a focus on the investment ideas of digital transformation and upgrading, serving as a lead investor in multiple projects.
The investment portfolio of the USD Funds I, II, and III had outstanding performance, and have invested in various industry-leading companies, such as Momenta, Zelos, Jushuitan, Cloud Helios, Thinking Data, Zhenyun Technology. These businesses have shown a trend of rapid growth and impressive investment returns.
In the new USD Fund IV, Blue Lake Capital focuses on industrial digitalization and continues to actively develop its layout into the rapidly developing autonomous driving and electric vehicle industries. It has successfully promoted a number of investment cases before the end of the fundraising period. In addition, in the face of market changes that varied from the fund's expectations, Blue Lake Capital is also seeking more flexible and prudent ways to enhance the fund's risk resilience.
In the afternoon, participants had a thorough experience of the products of two star companies, Momenta and Zelos. Zelos connected to the unmanned city vehicle distribution system at the scene, allowing participants to experience the unmanned vehicle commercial operation developed by Zelos in real time. Momenta specially set up a self-driving test ride session, in which participants were invited to get on the vehicle and experience the charm of self-driving, strengthening interaction and communication in the immersive activity.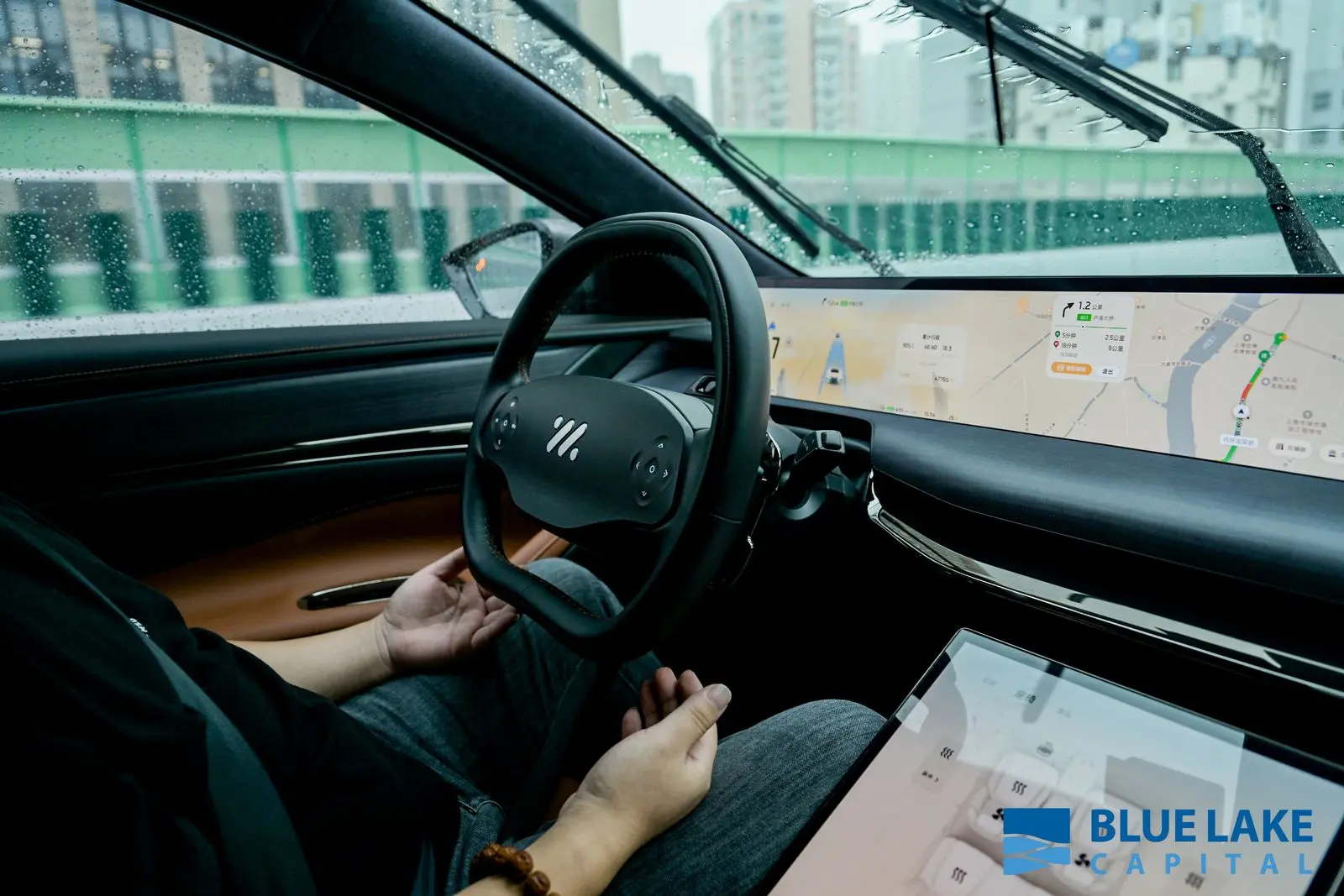 This AGM has strengthened the close connection between investors, entrepreneurs and Blue Lake Capital. Looking ahead, Blue Lake Capital will continue to seize the development opportunities of industrial digitalization and explore more valuable opportunities in order to empower more technology companies in all aspects, injecting new impetus into further prosperous development of the industry.