Blue Lake Capital-Backed Chaozhuo Aviation Technology Closes up 80% on First Day of Trading on STAR Market
Hubei Chaozhuo Aviation Technology Co., Ltd. ("Chaozhuo Aviation Technology", hereafter referred to as Chaozhuo) invested by Blue Lake Capital begins trading under the stock code "688237" on the STAR Market on July 1.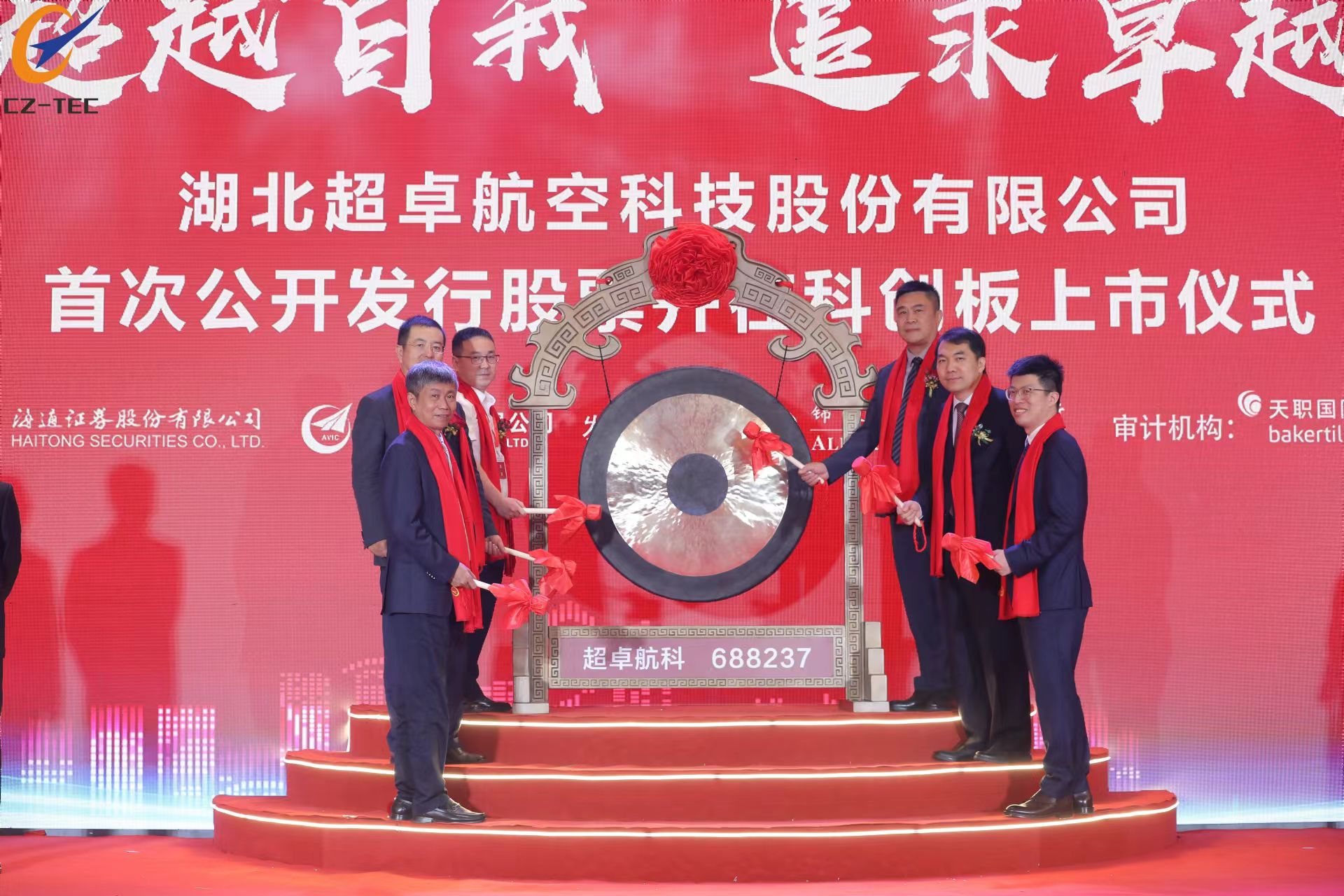 Founded in 2006, Chaozhuo has since been engaged in the aviation industry for more than a decade, dedicated to customizing additive manufacturing and repairing airborne equipment with military and civil aircraft maintenance as its major business. It is among the few enterprises in China that master the technique of cold spray additive manufacturing (CSAM) and apply the technique to aircraft maintenance and remanufacturing.
Chaozhuo has been committed to providing repairing services of airborne equipment, with years of technological accumulation and innovation in techniques. Its business now covers military and civil aircraft pneumatic accessories, hydraulic accessories, fuel accessories and electrical accessories.
In 2015, Chaozhuo made it a key objective to develop the CSAM technique before expanding its business to the remanufacturing of airframe structures and the production of aircraft parts, as it anticipated the technique would hold out great promise and recognized the limited role played by conventional maintenance techniques in the repair of aircraft parts made of materials like magnesium alloy.
In 2017, Chaozhuo participated in an aircraft renewal project in China as the major stakeholder providing technical support for repairing longeron cracks of landing gear of fighter aircrafts. It has developed the capability of using the CSAM technique to repair fatigue cracks in longerons of fighter aircrafts by giving its first try in the project. Later, it started repairing fatigue cracks in longerons of fighter aircrafts and remanufacturing the needed parts for repairing purposes in batch.
Chaozhuo is the only supplier of the A and B base overhaul plant under the Equipment Department of China PLA Air Force when it comes to the repair and remanufacturing of fatigue cracks in longerons of multi-type military aircrafts.
As a pioneer in remanufacturing with CSAM in the aviation industry, Chaozhuo will rely on its first-mover advantage in its core technology to continuously expand its businesses. It will proactively adopt additive manufacturing technologies in various scenarios as enablers to advance domestic industries for a rapid development.
The prospectus shows that Chaozhuo generated a revenue of CNY 140 million in 2021, and reported a CAGR of 66% during 2019-2021, with CNY 70.7311 million in net income attributable to stockholders of the parent company in 2021.
Chaozhuo's business continued to grow rapidly in the first quarter of 2022, with its revenue reporting CNY 42.42 million, rising 63.87% YoY, and net profits reaching CNY 25.77 million, up 67.43% YoY.
Today, Chaozhuo Aviation Technology started trading, with its opening price up 42.86%. Its stock traded at CNY 74.37 per share by the time of publication, 80.2% above its listing price of CNY 41.27, giving it a market capitalization of about CNY 6.66 billion.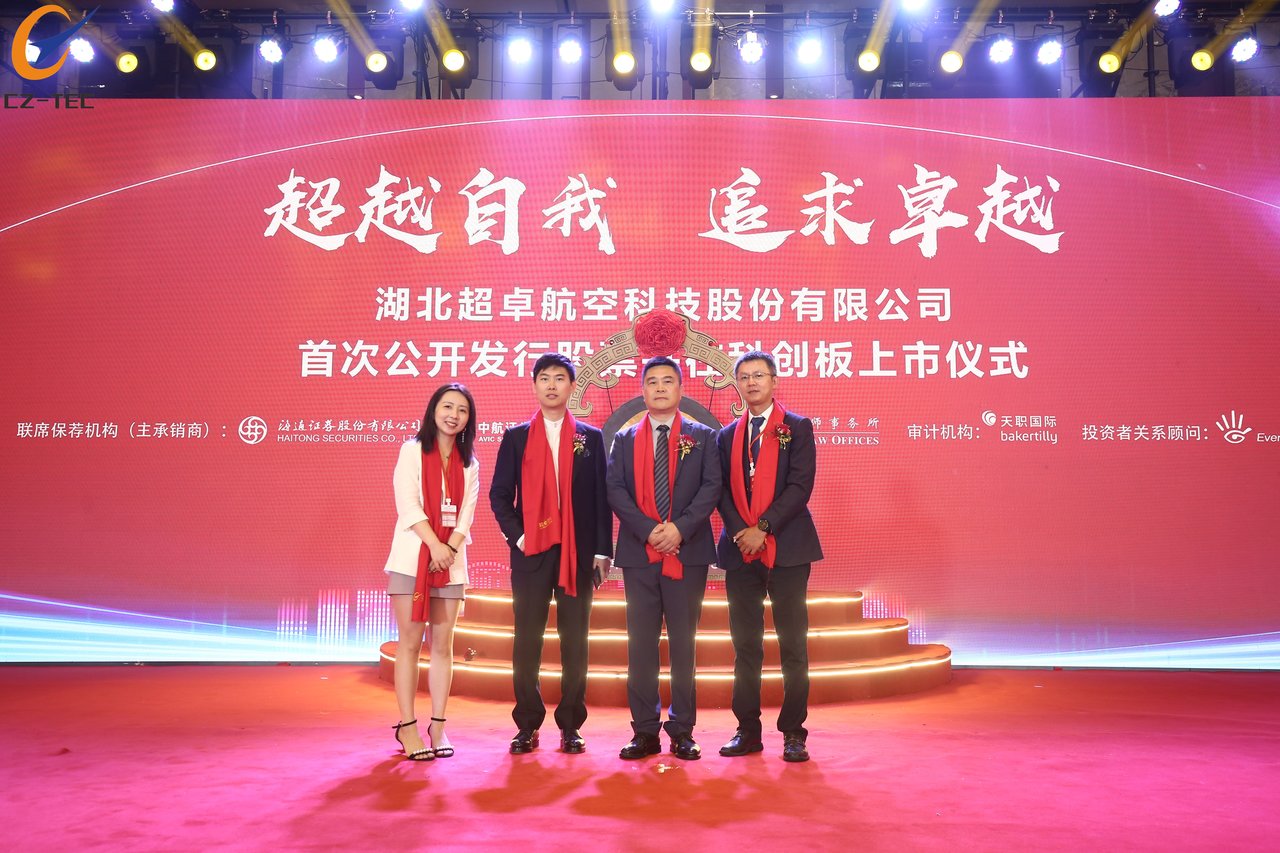 To be in line with China's national strategy of transforming and upgrading the domestic manufacturing industry, Blue Lake Capital has been deeply involved in the field of smart manufacturing in recent years, and invested in Chaozhuo Aviation Technology in 2020. Its investment portfolio in smart manufacturing involves other industry leaders, including Avove Electronic, Cospower, PR Measurement, Raise3D, YHDA(SHE: 301029) and EMPOWER.