Business progresses of Blue Lake Capital's SaaS portfolios in Q2 of 2022

Leyan Technologies helps brands stand out in the 618 promotion
Despite interruptions such as lockdowns and logistic problems in the first half of this year, Leyan Technologies helped brands attract consumers at all stages of the consumer lifecycle with its digital and intelligent technologies. The company serves as a booster for the long-term healthy growth of brands by providing them with comprehensive technical support and service.
"Qingsuo-Mofang AI", Leyan's intelligent ad delivery system, is applicable to Tmall and Taobao. The system boasts single-click intelligent optimization that empowers merchants to overtake their competitors in online store traffic and helps brands to acquire more consumers in the incremental market. For merchants who applied the "Qingsuo-Mofang AI" to their Taobao stores during the 618 promotion to dive traffic, sales per store were twice the average and ROI was up 30% compared with last year.
"Qingsuo-Douyin", Leyan's operating system integrated into Douyin live rooms, provides systemic solutions for live streaming. The solutions include offering compelling marketing narratives, displaying multidimensional data of live rooms on intelligent monitors, and helping merchants with real-time analysis and detailed review. During the 618 promotion, merchants adopting "Qingsuo-Douyin" witnessed sales of up to CNY 100 million, with a year-on-year increase of 25% and 30% in the total number of orders and viewers, respectively.

Zhenling Technology passes CMMI3 certification, with R&D capability recognized internationally
Recently, after months of rigorous review and appraisal by an authoritative CMMI appraisal team, Shanghai Zhenling Technology Co., Ltd. (Zhenling Technology) has been awarded the certificate of CMMI Maturity Level 3.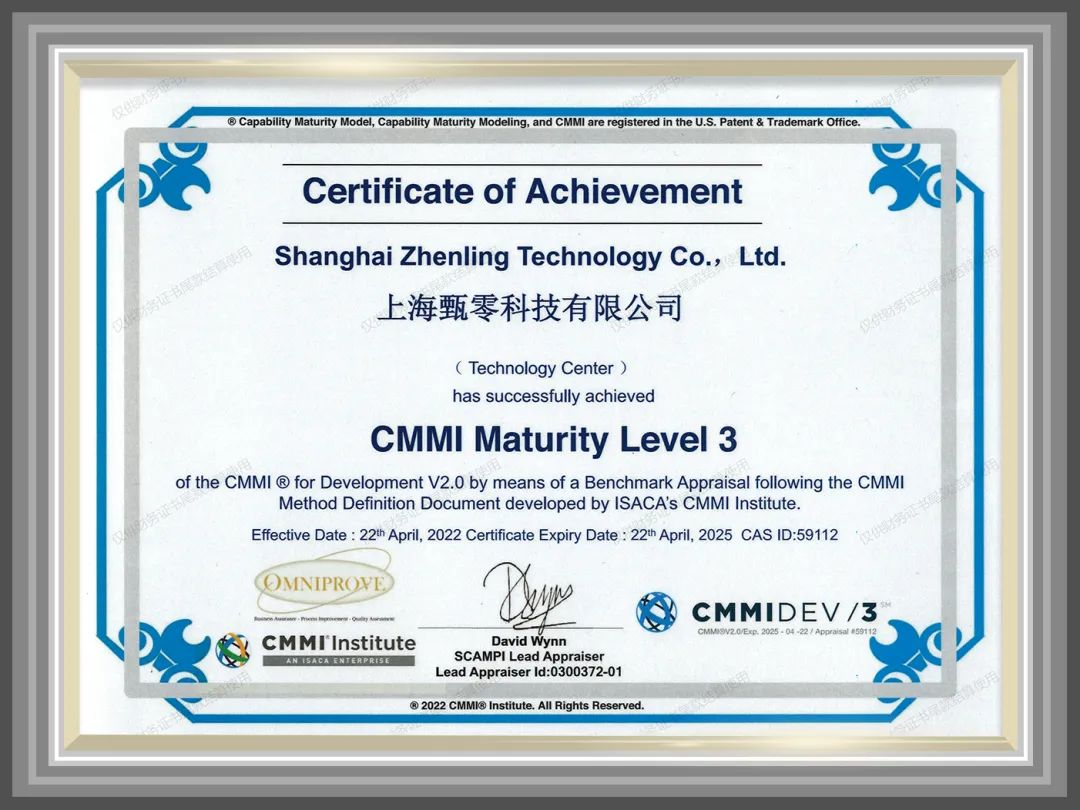 CMMI (short for Capability Maturity Model Integration) is an internationally recognized model specifically used to benchmark the quality management and quality assurance of software products. CMMI3 refers to CMMI Maturity Level 3. Achieving CMMI3 means Zhenling Technology has a whole set of management practices for project implementation to ensure the completion of projects. It also means the company is able to institutionalize this set of management systems and procedures based on its own characteristics and standard procedures, which ensures the successful implementation on projects of the same kind, as well as on projects of different kinds.
Achieving CMMI Maturity Level 3 marks a significant breakthrough and success of Zhenling Technology in the areas of software technology R&D, process improvement, project management and service. The certificate indicates that the company has reached international standards in project quality management, information security management and process improvement capabilities. It also means that Zhenling Technology will provide clients with high-quality contract management products and high-quality professional services that both reach international standards.

Lingxing ERP becomes Amazon ads advanced partner
As an Amazon certified SPN service provider and partner of Amazon ads, Lingxing ERP officially joined the Amazon ads partner network and becomes an "Amazon ads advanced partner" with its expertise and extraordinary service.
In July last year, Amazon ads launched the "partner network" consisting of advertising and relevant technology service providers, to help advertisers achieve their business goals through Amazon ads.
In addition to rounds of qualification reviews, becoming an Amazon ads advanced partner also requires the expertise in helping merchants manage and optimize their advertising businesses on Amazon and the capability of creating profits for advertisers. This is the second time that Lingxing ERP has been officially recognized by Amazon after becoming an Amazon SPN provider.

Zaihui approved as "Foreign-funded R&D Center" in Shanghai
With the approval of the Shanghai Municipal Commission of Commerce, Zaihui (Shanghai) Network Technology Co., Ltd (Zaihui) was approved as "Foreign-funded R&D Center" recently.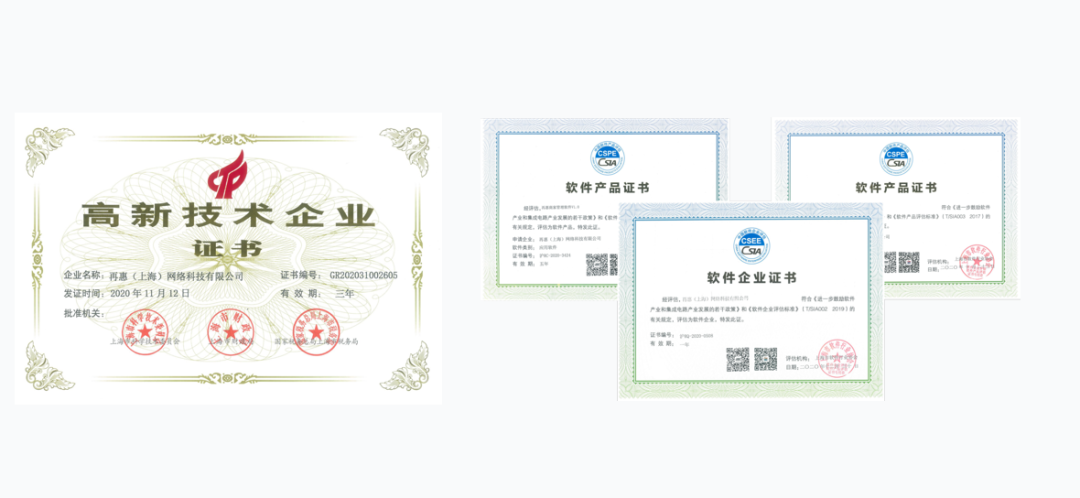 Since its establishment in 2015, Zaihui has been committed to becoming the number one service brand in the catering industry. Based on independent innovation and development, the company has obtained 25 computer software copyright registration certificates and two China software products evaluation certificates and one China software enterprise certificate. Zaihui consistently provides full-stack SaaS solutions for local merchants, with its service covering over 20,000 brands.
Shanghai has over 90,000 foreign-funded enterprises at present, yet less than 1% of them have been approved as "Foreign-funded R&D Center". Being one of the approved enterprises represents Shanghai municipal government's recognition of Zaihui's strength, and also embodies the company's strong capability, rigorous attitude, hardcore strength, and professional skills in scientific research.

JST completes strategic investment in JISHIYU, a cross-border e-commerce intelligent customer service platform
On May 25, Shanghai JUSHUITAN Network Technology CO., LTD. ("JST") completed its strategic investment in Beijing JISHIYU Intelligent Technology Co., Ltd ("JISHIYU"), a cross-border e-commerce intelligent customer service platform. The strategic investment was another important arrangement of JST in the field of cross-border e-commerce, further improving the company's capability in SaaS e-commerce service.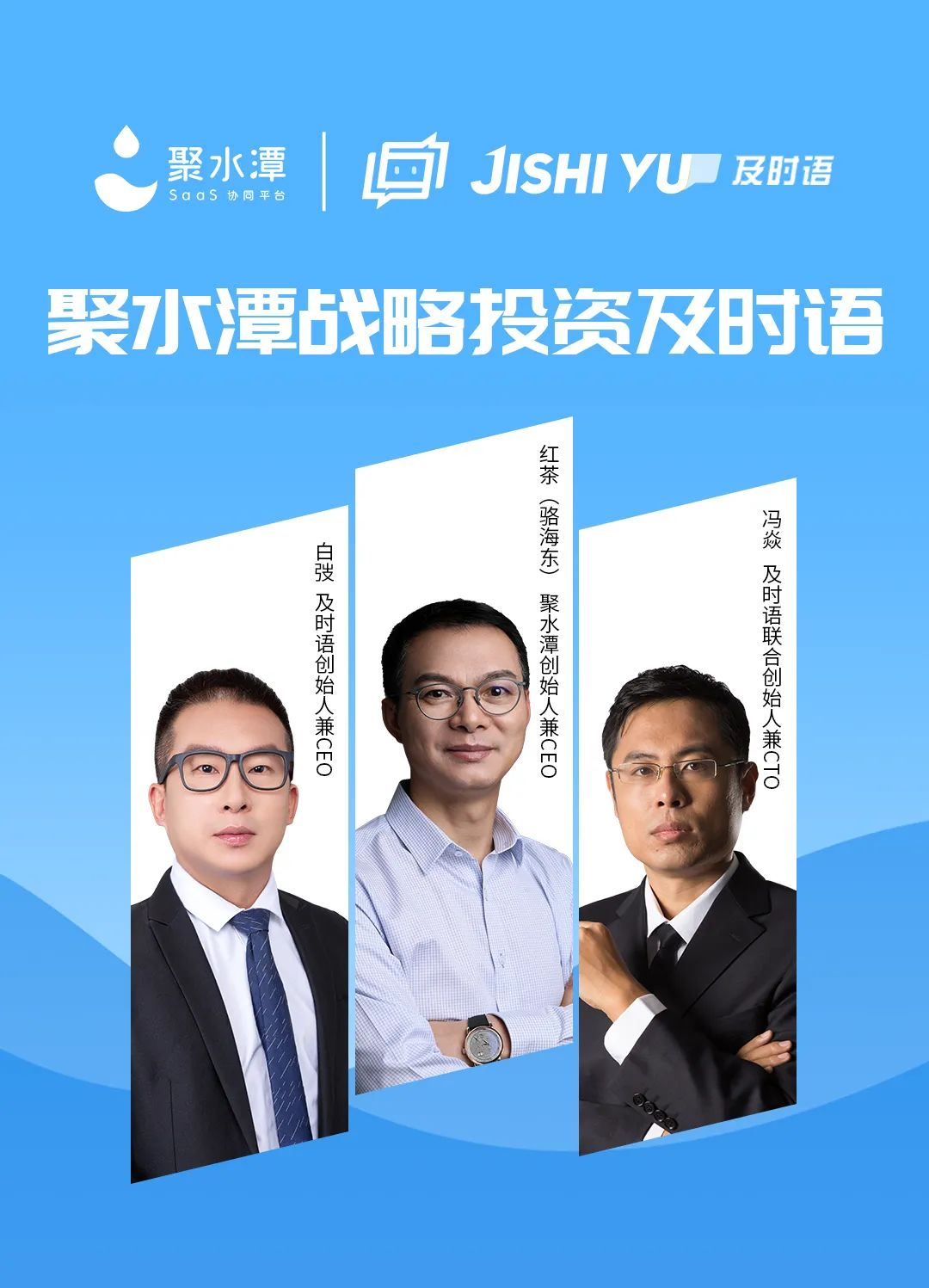 JISHIYU allocates customer service resources flexibly based on the number of available human agents and the demand for robotic customer service agents, in turn improving the efficiency of pre-sales consultation requested by customers to enhance user experience. At the same time, JISHIYU helps merchants to improve operational efficiency by efficiently managing human agent resources, acting as a middle-end platform for e-commerce sellers to allow them to provide better services for overseas consumers, thus enabling cross-border merchants to manage human customer service agents digitally.
As of now, JST SaaS ERP (the cross-border version) has been connected to nearly 100 overseas e-commerce platforms, over 500 cross-border logistics companies and more than 100 overseas warehousing systems. Its integrated "Business + Financing" solutions help merchants to achieve refined operation and sustainable growth, realizing the goal of selling products worldwide.

Another milestone in the global development of "going-link": a large Japanese logistics company launches digital procurement system  
In cooperation with Shanghai Zhenyun Information Technology Co., Ltd. ("going-link"), a top-ranked larg e logistics company in Japan launched a digital procurement management project recently, which was a comprehensive upgrade of the procurement system of the company's parent company.
For "going-link", this is its first large-scale project implemented both in Japan and China. It covers more than 20 local subsidiaries of its Japanese client, marking the first step of the Chinese company's going overseas in accordance with its globalization strategy.
"Going-link" provides the logistics company with a one-step online procurement procedure covering procurement application, order generation, order confirmation, delivery & receipt of goods, and the integrated ERP system for financial settlement.
Based on this project and through product iteration, "going-link" has created a set of product solutions that meet the requirements of laws & regulations and financial norms in Japan. The company can expand to more foreign countries by using this case as a template, so as to enrich its SaaS products.